Download the 2021 Prospectus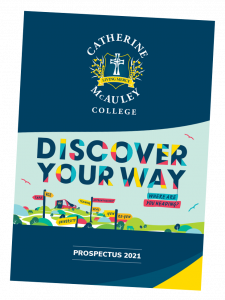 At Catherine McAuley College (CMC) we provide innovative spaces and learning opportunities designed to enhance skills and educational pathways. In a contemporary world it is vital that people learn to work together, plan in teams and develop the skills to be self-motivated in the pursuit of knowledge. Our graduates reflect the Mercy values of justice, compassion, courage, hospitality, respect and service.
Download the 2021 Prospectus above and browse this website for more information about life and learning at CMC.
Enrolment for 2021 is now open. Enrolments for Year 7 2021 close on Friday 12 June 2020.