Faith and Mission News – 23 February 2023
22/02/2023
Welcome
The many wonderful celebrations that have taken place this week are a credit to the many students and staff who have contributed to them.
College Opening Mass
On Tuesday 21 February, we celebrated our Opening Mass at the Sacred Heart Cathedral. This beautiful celebration reminds us of who we are as a faith community and is a fitting way to officially launch our 2023 school year. All staff and students from Coolock and our Year 12s attended and it was really heartwarming to see our newest members of the community, our Year 7s, standing next to our class of 2023.
We were blessed to have Bishop Shane, Father Brian and Father Junray as our celebrants.
Our choir, under the leadership of Ms Deb Ross and rehearsed by our Vocal teacher Ms Stephanie McCorkelle were accompanied by the impressive Dr Paul Taylor. They sounded amazing and added such depth to our experience. Well done to all!
Read more about our College Opening Mass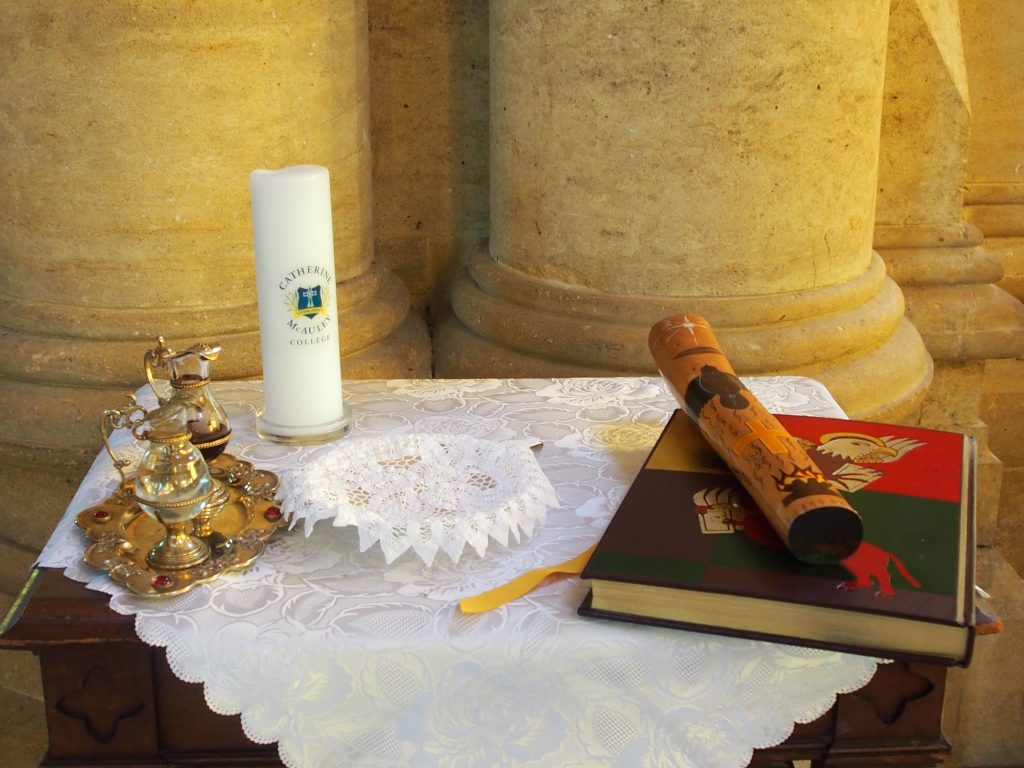 College Theme 2023
At the Opening Mass, our College Theme was announced.
May your word be a lamp to our feet and a light to our path.
The theme, taken from Psalm 119, explores the idea that the word of God, not only illuminates the path for us to follow, but can actually give our lives direction. The theme will underpin our celebrations this year and will be the anchor that will steady us through the challenges of 2023.
Read more about the 2023 College Theme
Shrove Tuesday 21 February
To recognise the day before Ash Wednesday and the beginning of our Lenten season, representatives from Year 10 and Year 11 gathered in the Hargreaves Mall to launch Project Compassion, cook and enjoy some pancakes!
Project Compassion 'For all future generations' is our major fundraiser for Term 1. We are aiming to raise significant funds for Caritas at our Caritas Ks day on the last day of term. Details about the structure of this last day will be published closer to the date.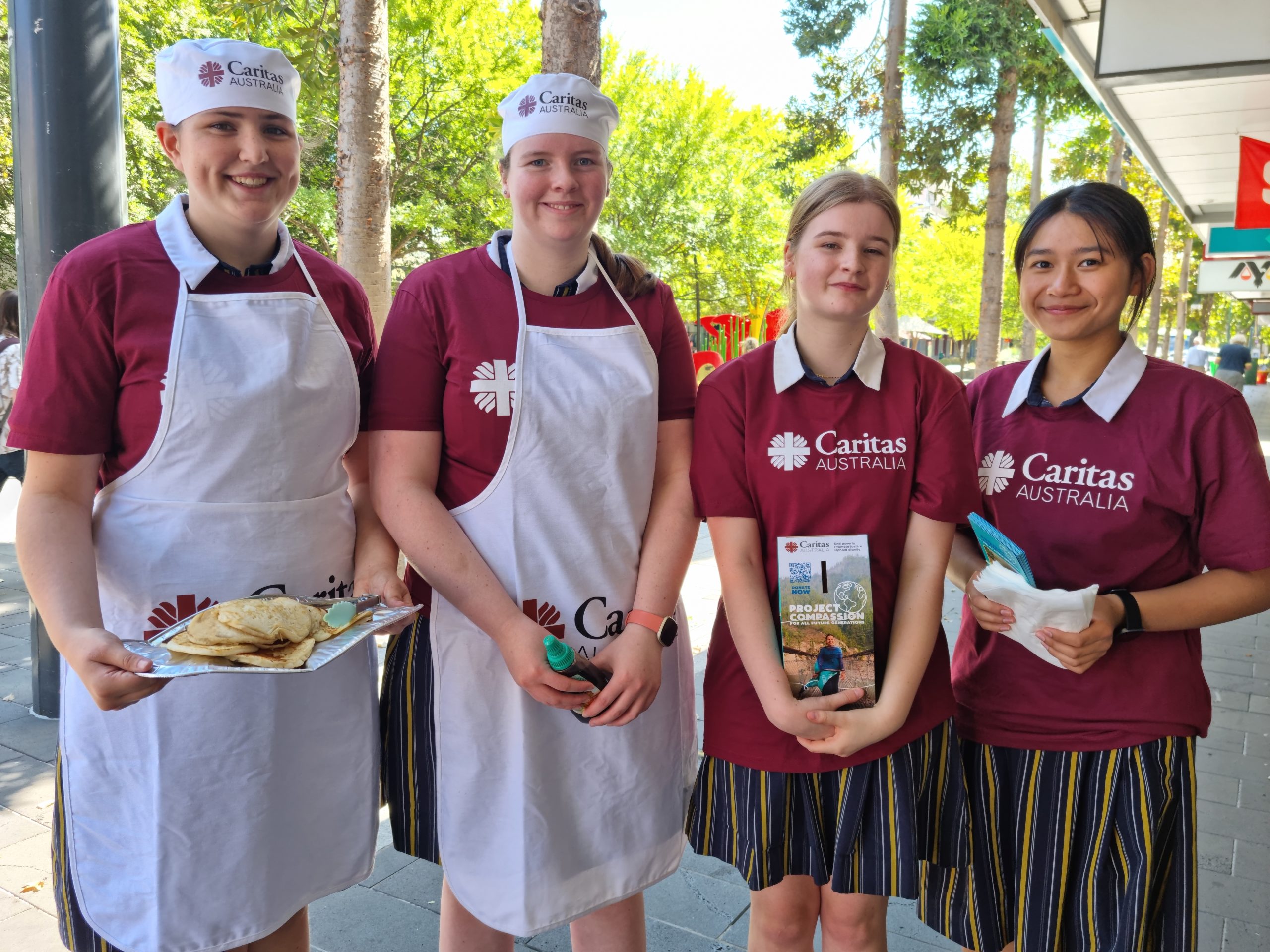 Ash Wednesday 22 February
Ash Wednesday marks the beginning of Lent – a period of time when we can reflect on our lives, focus on the needs of others and demonstrate a commitment to being less materialistic. This period of time acknowledges Jesus' forty days in the 'desert' – that place where he wrestled with the very human emotions that we all encounter. We too can learn from the desert experience of Jesus to focus on those aspects of our lives that we know need to be pruned, nurtured and tended. Lent concludes with the most important celebration in our Church calendar – Easter.
On Ash Wednesday, we mark ourselves with ashes derived from the palms from the previous Palm Sunday. The wearing of ashes was traditionally a sign to others that the relationship between God and the person was in need of repair. We know in our own lives that relationships require continuous work, otherwise they deteriorate. It is no different in our relationship with God. It requires work and care if it is to flourish.
Let's make this Lent a time to develop our relationships with one another and with our God.
Students at both campuses, participated in Ash Wednesday liturgies led by our student leaders. We are very grateful to Father Brian Boyle of the Cathedral Cluster Parishes and Father Junray from St Kilian's Parish for supplying blessed ashes for our Liturgies.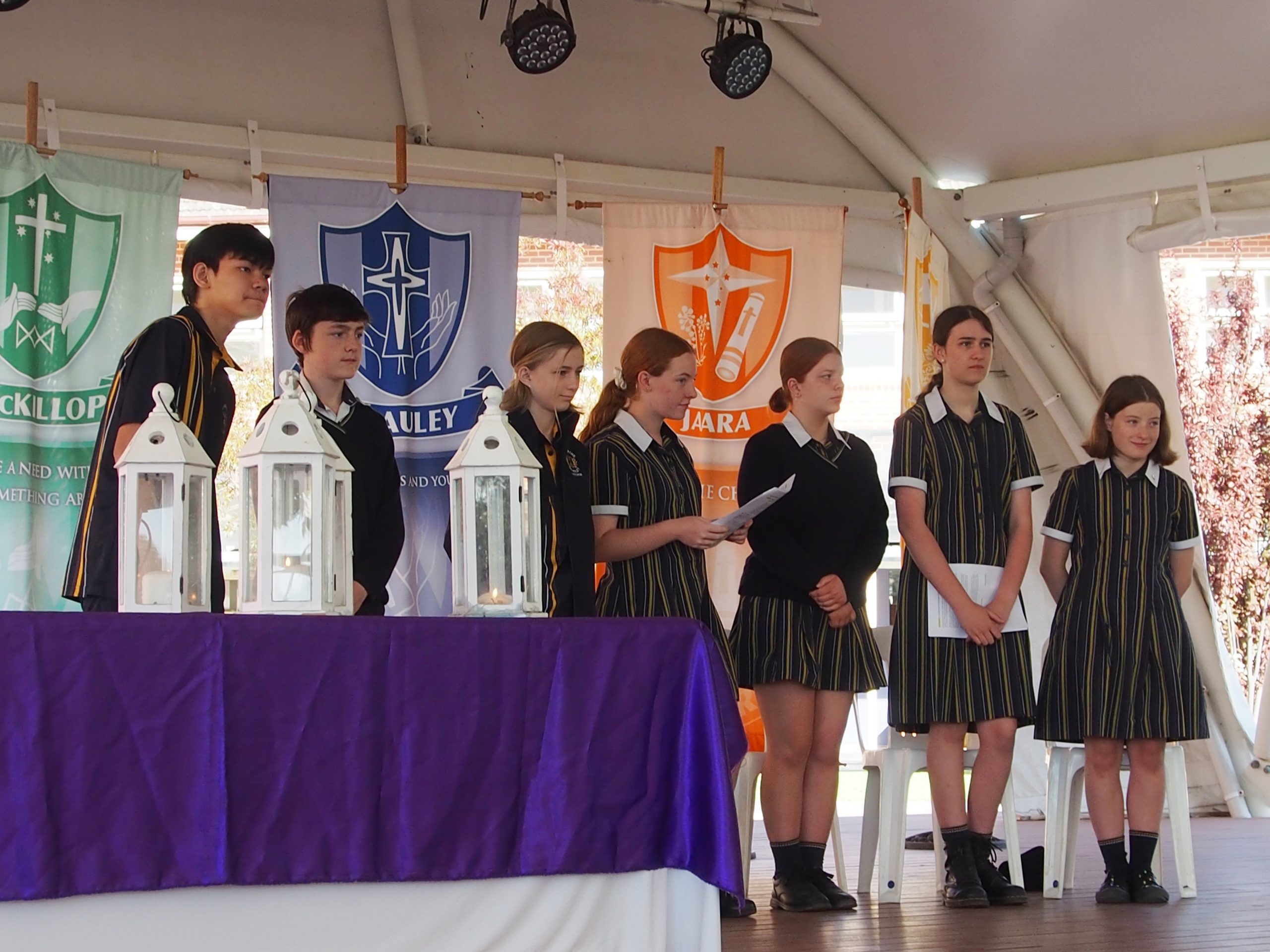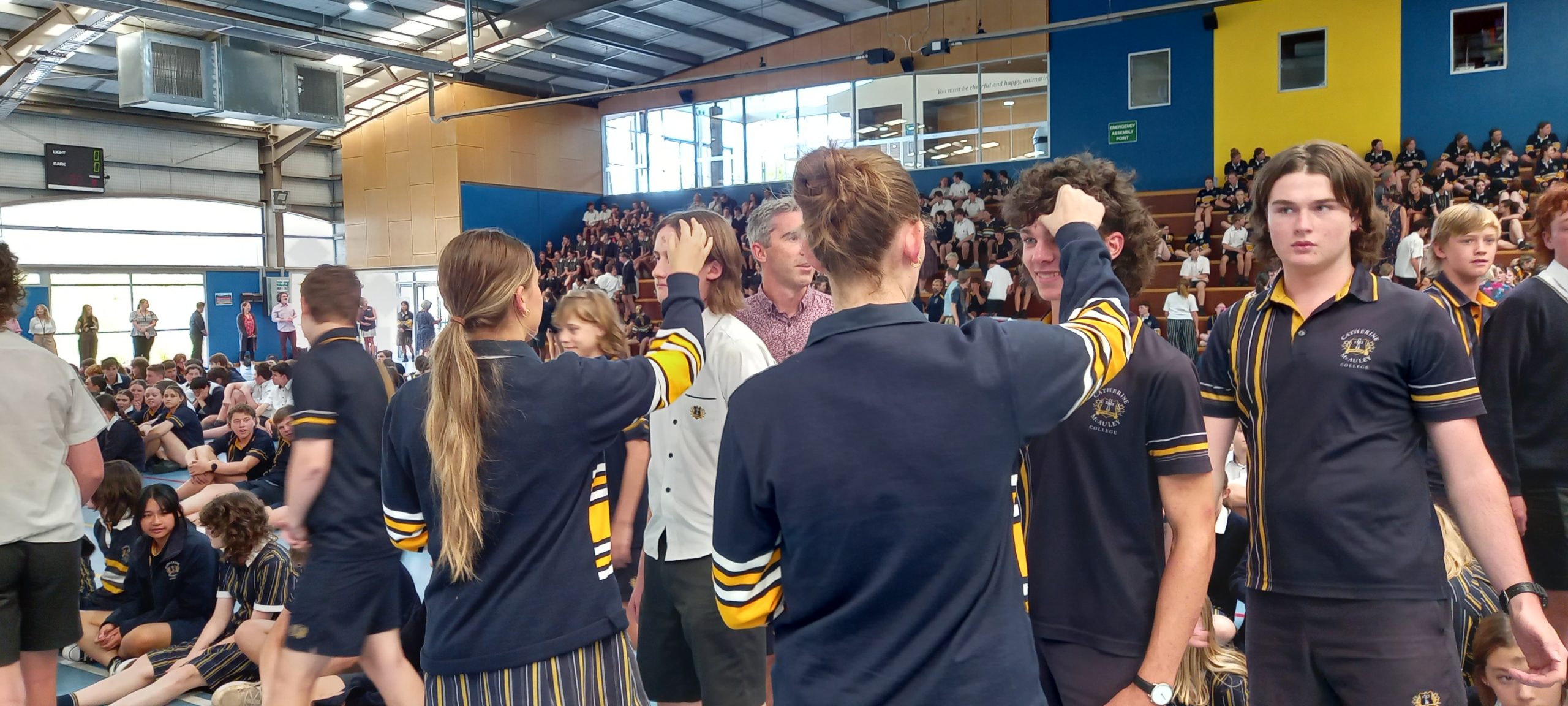 Altar Servers Ministry
Altar Servers Ministry – Sacred Heart Cathedral, St Monica's Kangaroo Flat, St Joseph's Quarry Hill
Our Cluster Parishes are looking for new altar servers. Recruitment is open for those who have received their Confirmation and First Eucharist and are willing to serve in the Church. Expressions of interest are most welcome. Please contact Fr DJ via email (dj.suguitan@sandhurst.catholic.org.au) or phone the Parish Office at 5443 4400.
Mr Michael Goss, Director of Faith and Mission
Caritas Commissioning 2023