Happy National Science Week! Exploring Biotechnology and Chemistry at St Mary's
18/08/2020
A range of exciting science activities celebrating all things Science is available via the link below. Best of all, they are FREE! Keep an eye on the daily notices on Simon for more opportunities to join in the fun.
Visit Science Week Activities and check Daily Messages on Simon for more
Exploring Biotechnology and Chemistry at St Mary's
We asked Science teachers what topics students are currently studying. At St Mary's, Mr Mattinson's Yrs 10 & 11 students are looking at some fascinating areas of Biotechnology and Chemistry:
Year 10 Biotechnology: DNA structure and replication; the chemical structure of DNA and how DNA is copied so that's its available for new cells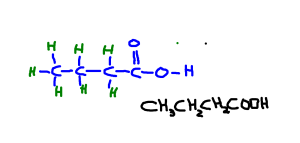 Year 10 Chemistry: Organic structures of hydrocarbons and functional groups; alkanes, alkenes and alkynes and key functional groups including alcohols, amines and carboxylic acids
Image: Year 10 students are drawing organic structures in Chemistry.
Year 11 Chemistry: Redox chemistry; galvanic cell operation, half equations, oxidation numbers and corrosion
Keep reading for more about these Science subjects, or click below for general information on Science pathways at CMC.
Subject Selection at CMC
YEAR 10 SCIENCE
Biotechnology is a subject that introduces students to the world of genetics. It examines the role of chromosomes and why we have the characteristics that we do. Students are constantly exposed in the media to the advances that are occurring in the world of science and genetics. Biotechnology gives them the skills and background to be able to interpret the language and introduces them to a whole new area – one that is constantly evolving. It is possible to instil in students an interest in the world of genetics and take them on a journey of discovery that will last a lifetime.
Chemistry is a key science area that covers a broad range of general skills which cover general areas including Physical Organic and Inorganic chemistry. It is concerned with the substances of which matter is composed, the investigation of their properties and reactions, and the use of such reactions to form new substances. General areas include structural chemistry, calculations and quantities, chemical equations, descriptive theory and experimental techniques.
YEAR 11 SCIENCE
VCE Chemistry enables students to explore the nature of chemicals and chemical processes. Students apply chemical principles to explain and quantify the behaviour of matter, as well as undertake practical activities that involve the analysis of a variety of materials. An important feature of VCE Chemistry is the opportunity for students to undertake a range of inquiry tasks both collaboratively and independently. Students pose questions, formulate hypotheses, collect and analyse data, evaluate methodologies and results, justify conclusions, make recommendations and communicate their findings.
Chemistry is the study of molecules: the building blocks of matter. It is central to our existence, and leads our investigations into the human body, Earth, food, materials, energy, and anywhere and everywhere in between. The chemical industry, supported by chemistry research, underpins much of our economic progress, and provides wealth and prosperity for society. The study of Chemistry may provide pathways to training and tertiary studies in a range of sectors, including roles within chemical engineering, chemical and related industries, healthcare, forensics and law.
More Science Week Activities
Catherine McAuley College regularly partners with Bendigo Tech School to experience cutting edge STEAM learning (Science Technology Engineering Arts Mathematics). They are celebrating a month of Science Week activities. Click below for their August News.
Bendigo Tech School News