Faith and Mission News – 13 October 2022
13/10/2022
Mercy Day Fundraiser
Mercy Day was a fantastic celebration of Catherine McAuley spirit and generosity. The rain was kept at bay until the end of the carnival. In previous news, you would have read about the day and seen the photos, but I'm delighted to report that we raised over $17,000 for Mercy Works. This sizeable donation will allow Mercy Works to continue and in some places, initiate their community programs in Australia, Papua New Guinea, Timor Leste and with their partners in the Philippines. We are incredibly grateful to our College community for their support of Mercy Day. The photos are a great snapshot of a thoroughly enjoyable day. 
Congratulations to all the Spirit of Catherine Award recipients.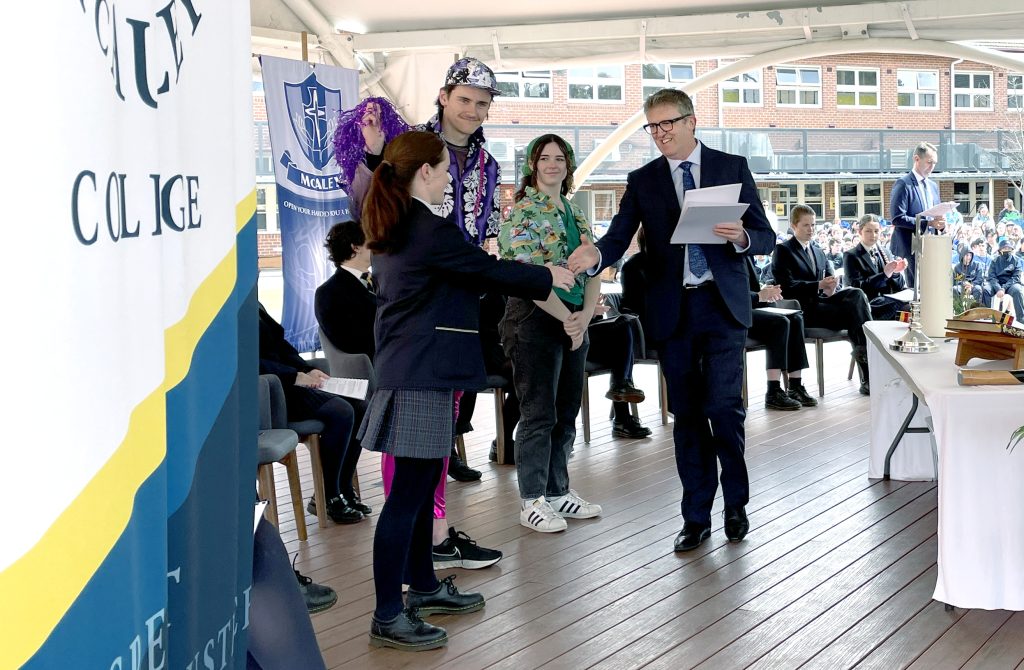 Term 4 Fundraising Focus – Bendigo Foodshare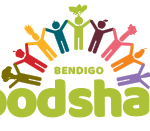 Our fundraising focus for this term is Bendigo Foodshare. Despite our country's reputation as 'wealthy', in the last year, more than one in five Australians (21%) have been in a situation where they have run out of food and been unable to buy more. The impact on women and children is significantly more. Around half of the people experiencing food insecurity go without meals or cut down to make food go further. In a country like Australia, and a city like Bendigo, no one should be going without food. So this term, there will be a number of opportunities for students to learn about Bendigo Foodshare, the reasons for food insecurity and why it is so important to share what we have for the benefit of others. Planning is underway for a couple of events across the College led by our VCAL students. 
Year 10 Class Masses and special visitors from Mercy Place
This term, all Year 10 Virtues and iGEN classes will have the opportunity to participate in a Mass with their Virtues teacher and our priests, Fr Brian and Fr DJ. Last week, we were excited to welcome to our Mass, residents from Mercy Place Bethlehem. It was a very special  opportunity for two of the residents in particular, Sr Kathleen and Kath who were both students of St Mary's and Sr Kathleen who was part of the Mercy community. Sr Kathleen and Kath were joined by Rita, Shirley, Ivy and Marg who thoroughly enjoyed coming to the College, meeting with students, participating in the Eucharist and marvelling at the beautiful architecture of our Chapel. Students from Mr Hogan's iGEN class met and escorted the residents to and from the Chapel and are to be commended for their maturity and hospitality.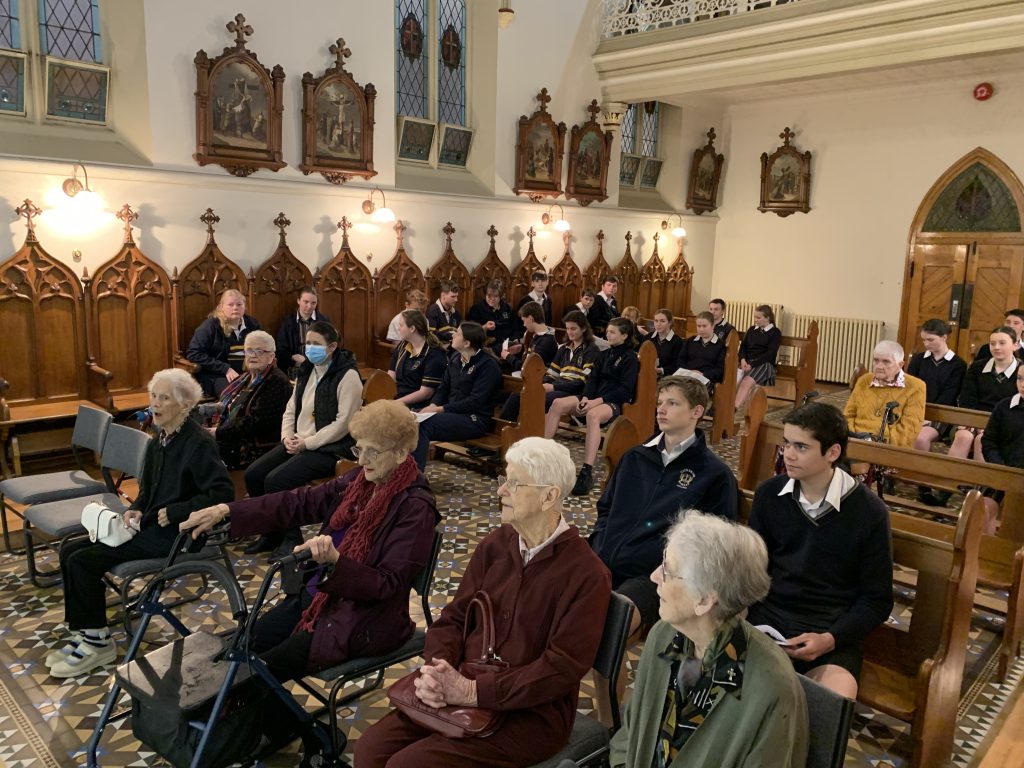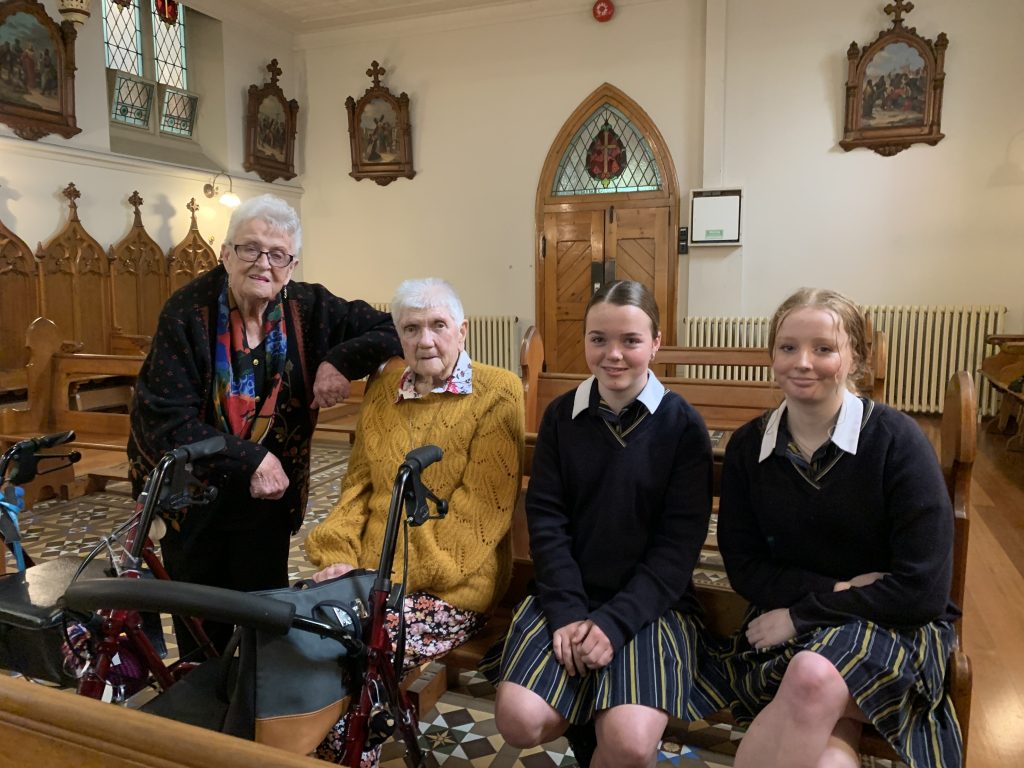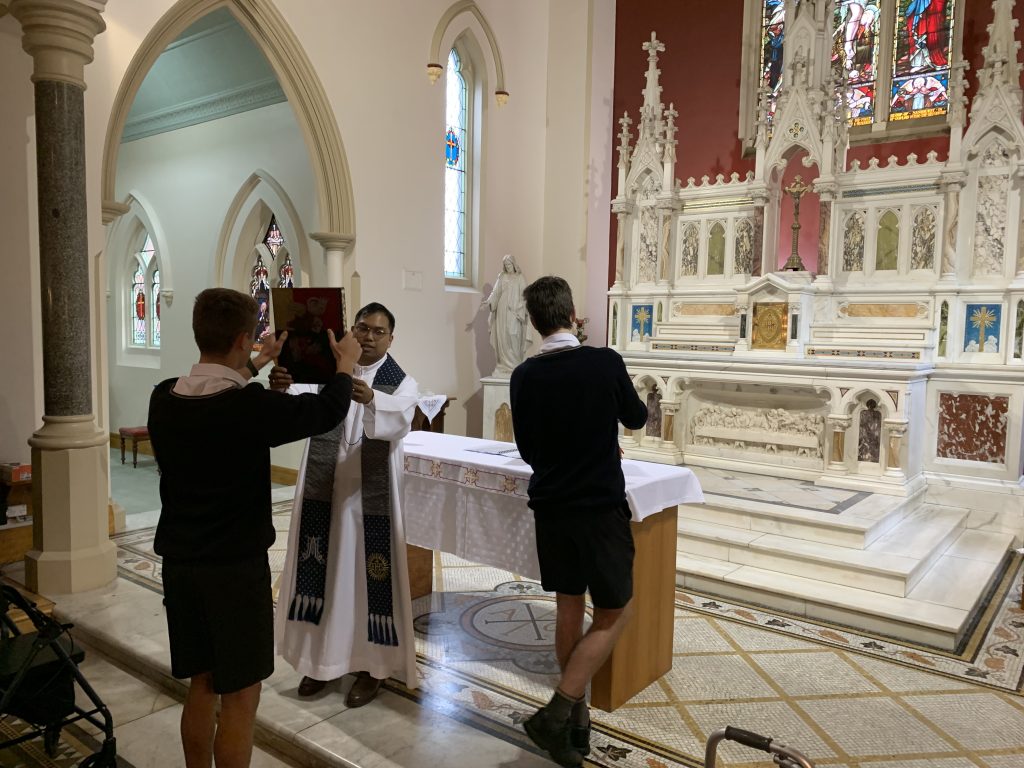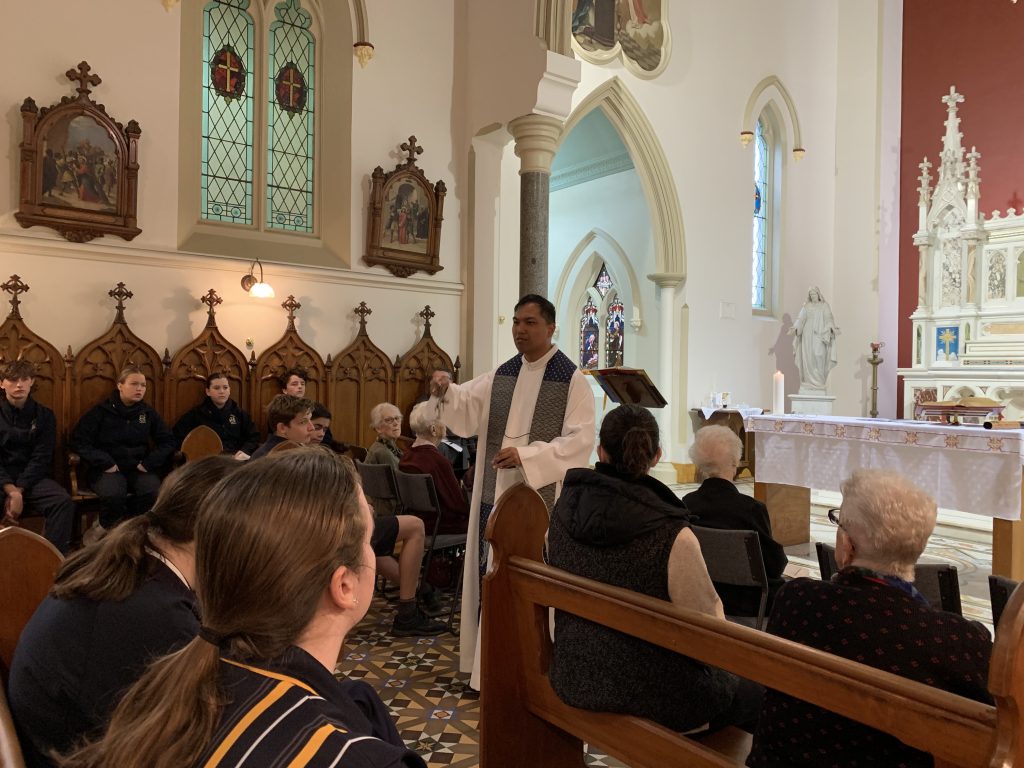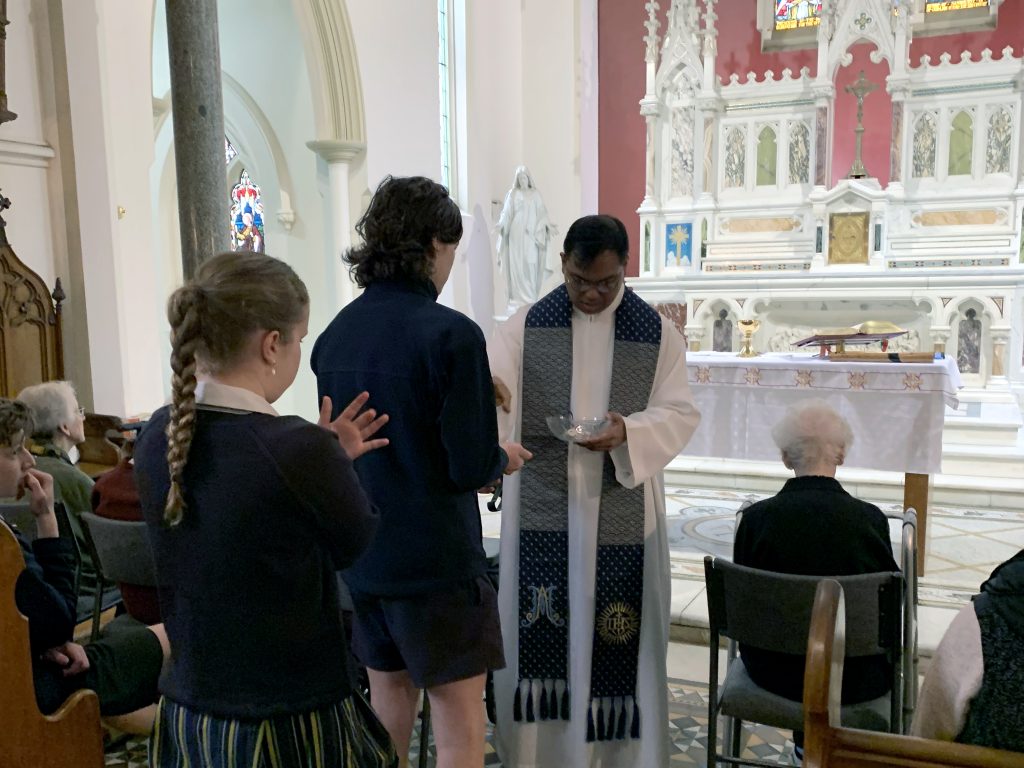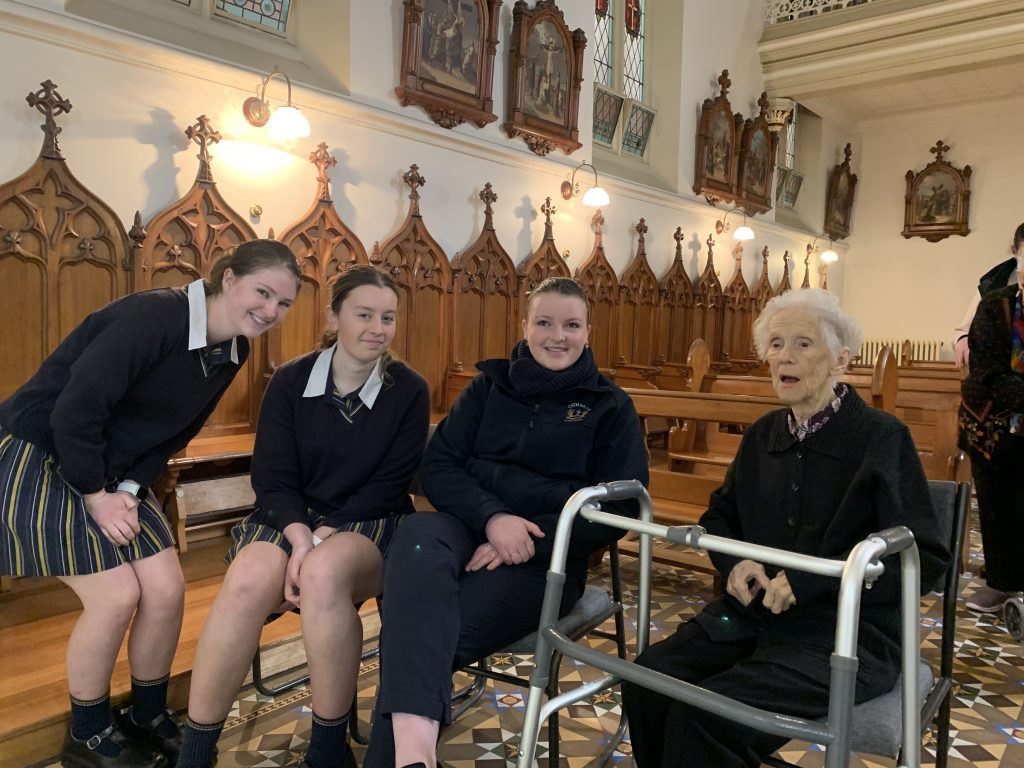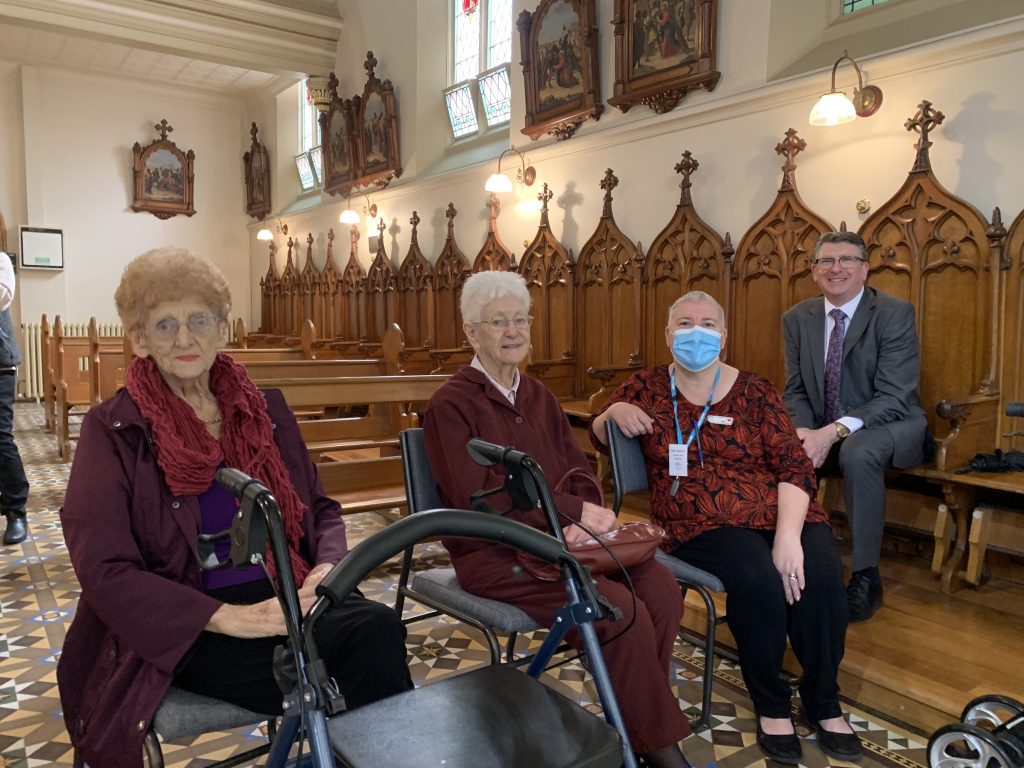 Sacred Heart Cathedral Choir Scholarships
The Sacred Heart Cathedral Choir in Bendigo is currently wishing to recruit new members from amongst the students at local secondary Colleges. The mixed-voice Cathedral Choir (of sopranos, altos, tenors and basses) currently comprises around 25 members, approximately one third of whom are on scholarship.
The scholarships, currently valued at $1,200 per year, offer a wonderful opportunity for students to contribute towards the liturgy at Sacred Heart Cathedral and to further their musical education and appreciation.
Sacred Heart Cathedral Choir Information and Audition Application Form
Altar Servers Ministry – Sacred Heart Cathedral, St Monica's Kangaroo Flat, St Joseph's Quarry Hill
Our Cluster Parishes are looking for new altar servers. Recruitment is open for those who have received their Confirmation and First Eucharist and are willing to serve in the Church. Expressions of interest are most welcome. Please contact Fr DJ via email (dj.suguitan@sandhurst.catholic.org.au) or phone the Parish Office at 5443 4400.
Mr Michael Goss, Director of Faith and Mission