Be Colourful, Be Comfortable, Be Compassionate – supporting Bendigo Foodshare
01/11/2020
Out theme for the casual clothes day on Monday 2 November is Be Colourful, Be Comfortable, Be Compassionate.
Bendigo Foodshare
On this day we will begin our efforts to support and raise awareness of the amazing work of Bendigo Foodshare. As you know, their support in providing food relief to those in our community doing it tough has been particularly vital throughout this year. The food drive will continue for two weeks.
Please give if you can – bring in a gold coin or a food item donation on Monday. Below is a list of Most Wanted Food Items.
One of our Year 10 Virtues classes is taking the lead and providing a prayer for Monday and providing awareness-raising information over the course of the food drive.
Your support is greatly appreciated.
Mrs Lisa Darlow, Teacher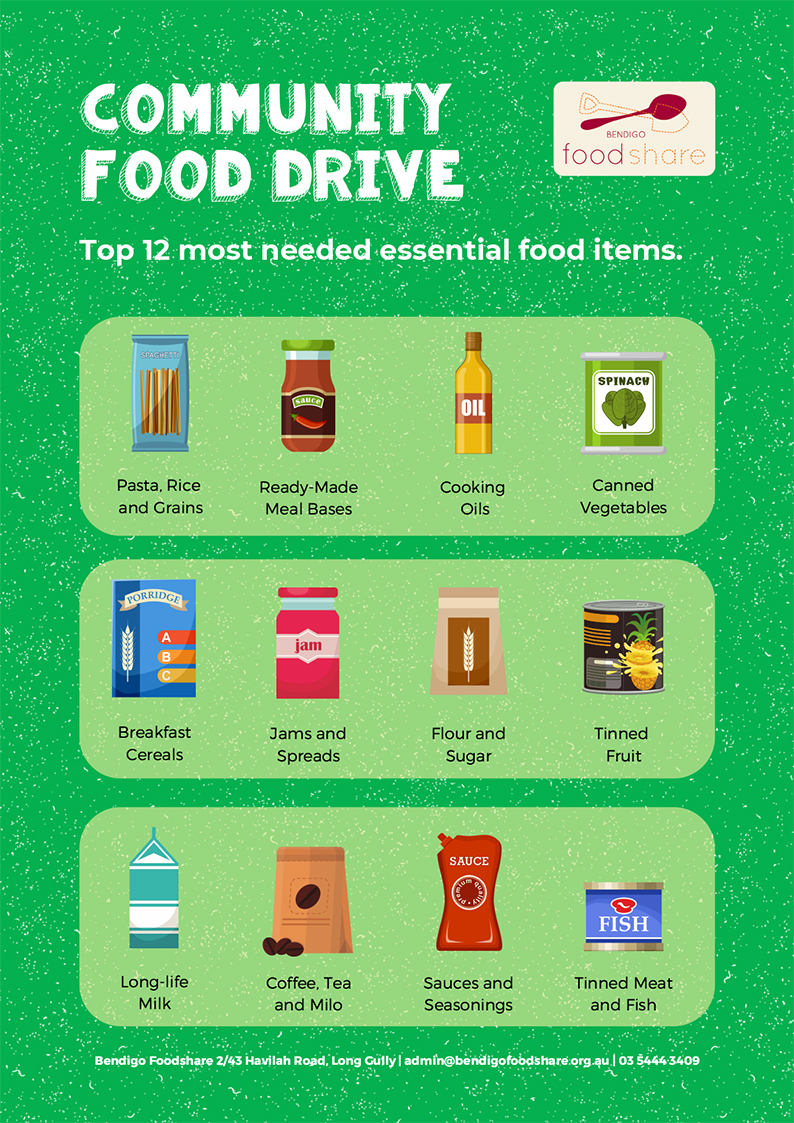 Download the Most Wanted Food Items poster
Find out more about Bendigo Foodshare