Young stars step up
28/10/2022
SCHOOL SPORT VICTORIA – LODDON MALLEE REGION HOCKEY FINALS
On Friday 28 October, our Intermediate Hockey team competed in the Loddon Mallee Regional Finals at the Bendigo Hockey Complex. After winning through from the Sandhurst day, the team knew that the LMR competition was going to be a challenge. Playing against a combined team from Charlton College and St Arnaud Secondary College, the CMC cohort started the game defensively. This defensive mindset was a result of the constant attacking pressure that the North Central team were enforcing. 
North Central eventually broke through to score and by the end of the first quarter, they had a 4 to nil lead. The CMC group however made a few positional changes and worked harder defensively for the rest of the match. North Central may have scored an additional 5 goals, but the game play from the CMC team improved immensely in the final three quarters. 
Campbell Evans was brilliant in the goalkeeping gear, saving a plethora of shots that came his way. The CMC team also created a number of scoring opportunities but were unable to convert it to a score.
It was an outstanding performance from this young group, with the majority of the team members playing up and out of their age group. The team displayed great sportsmanship and were fantastic ambassadors for the College.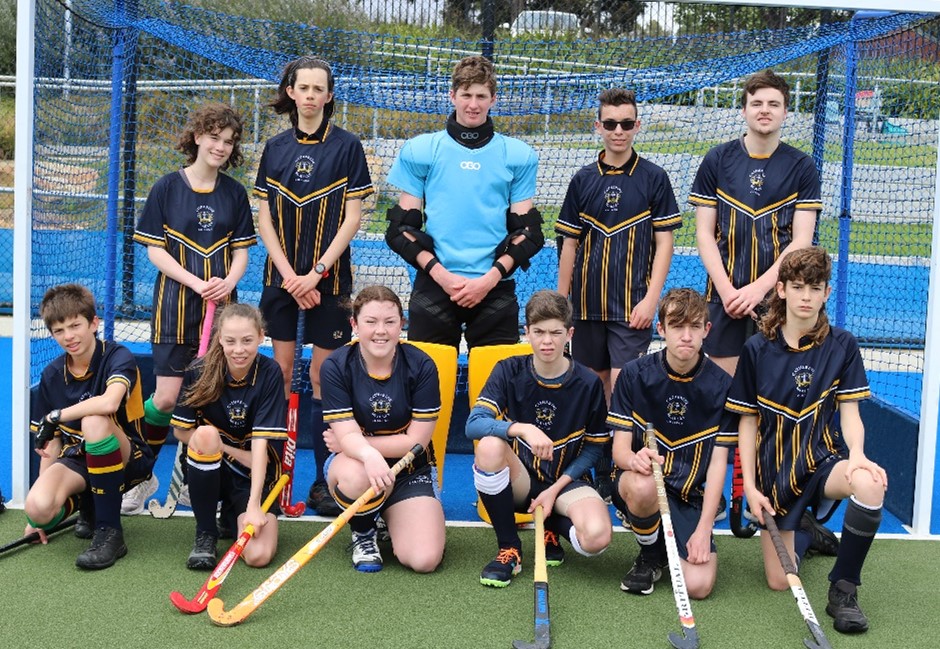 Back L-R: Chloe Maher, Sebastian Stewart, Campbell Evans, Cooper Murphy, Noah Armstrong
Front L-R: Blake Watson, Aaliyah Greenwell, Caitlyn Brew, Luca Evans, Rylan Angove, Ted Harrop