Year 9 News: Ultimate Frisbee, Teambition and Bionic Hands
08/11/2019
Ultimate Frisbee
In sport for the past three weeks we have been learning the rules of the game Ultimate Frisbee. It was definitely a learning experience, because nobody had heard of the game before. It took some coordination, skill and time to learn how to throw a frisbee correctly. Our teacher, Mrs Rachel Winfield, took her time in creating her own version of frisbee golf in our school grounds. We went to specific areas around the school and had to aim the frisbee at targets. We have enjoyed the frisbee unit for the past three weeks in our Physical Education classes.
Tessa Murphy and Aimee Dean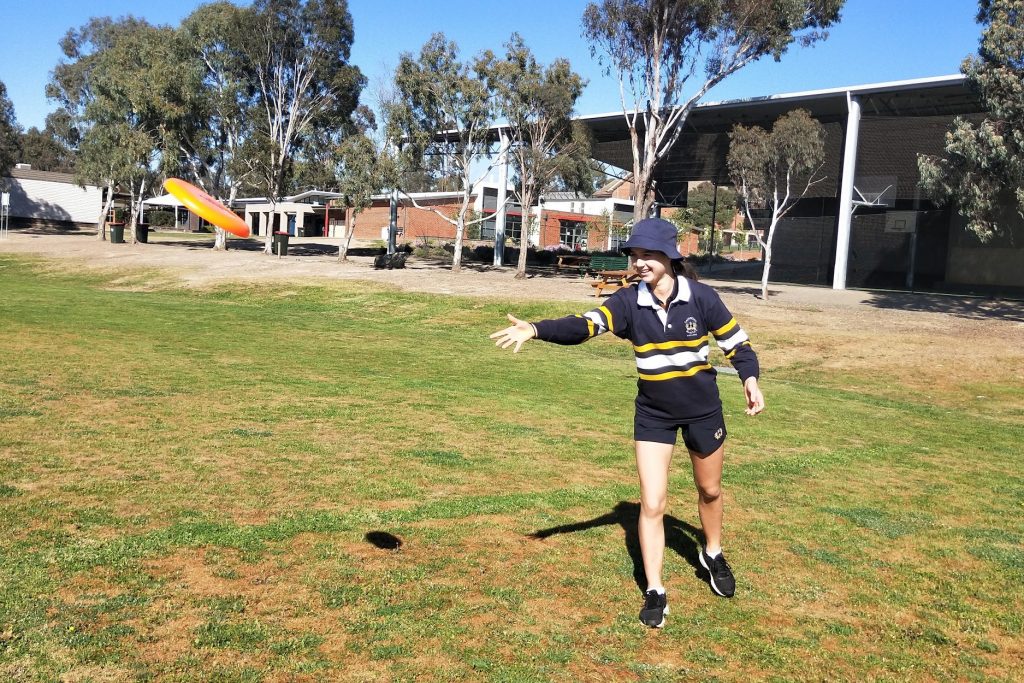 Teambition Careers Workshop
We recently had Natasya Rallios from Teambition come and speak to some of our students about careers. She was joined by former student Matt Beck. Both of them shared stories about their career journeys and the challenges that they faced. Important things they have learned through their experiences included:
Learning to step outside of their comfort zone
Practising and learning the skills of confidence and networking
Self-development and career exploration
To cultivate deeper self-acceptance (knowing yourself – strengths and weaknesses)
We thank Natasya and Matt for visiting the Year 9s and talking about their careers.
Mr Kerrin Smith, Year 9 Year Level learning Leader

Veritas – Bionic Hands
This term we are focusing on creating a model of a human hand for someone who is without. We started off by planning out our model in planning booklets, whilst doing research to see what the hands/arms may need. We have since moved on to starting the model and trying to create a hand and forearm for our 'client'. This is our first unit that has had a major focus on STEAM. It is a very interactive unit and the whole cohort seems to be enjoying the fact that it is a hands-on task seems to keep people engaged and it is a break from normal classroom learning.
 Bridget Johns & Brodi Tuohey