Year 9 News
23/04/2020
Food Technology
The Food Technology Term 2 Remote Learning Unit requires students to cook something each week (usually a recipe provided to them), take a photo of the end product, write a reflection and submit on SIMON. If they are unable to produce the recipe provided, students can cook something for their family, take a photo and complete a reflection on their own creation.
Spanish Tortilla
This is an oven-baked version of the traditional Spanish favourite which can be enjoyed with a side salad or vegetables as a meal or a tasty tapa.
Amity Thorpe cooked Spanish Tortilla and her reflection below is a good example of what students are doing each week.
1. What new skills did you learn in producing this recipe?
I learned that when cooking potato, it changes texture. It wouldn't be good if you didn't cook it through properly as it would taste different and have a different appearance.
2. What worked well?
Letting the potatoes and onion cook in the pan whilst I was preparing the egg mixture was efficient and worked well.
3. What could be improved?
Next time I could be more accurate as we didn't have working kitchen scales, so I had to guess if I had too much or too little potato.
4. Provide a sensory evaluation for this recipe – Taste, Texture, Aroma, Appearance.
The tortilla tasted savoury and moist.
The tortillas texture was soft and slippery.
The aroma of the tortilla smelled warm and bland.
The tortillas appearance was rough and crunchy.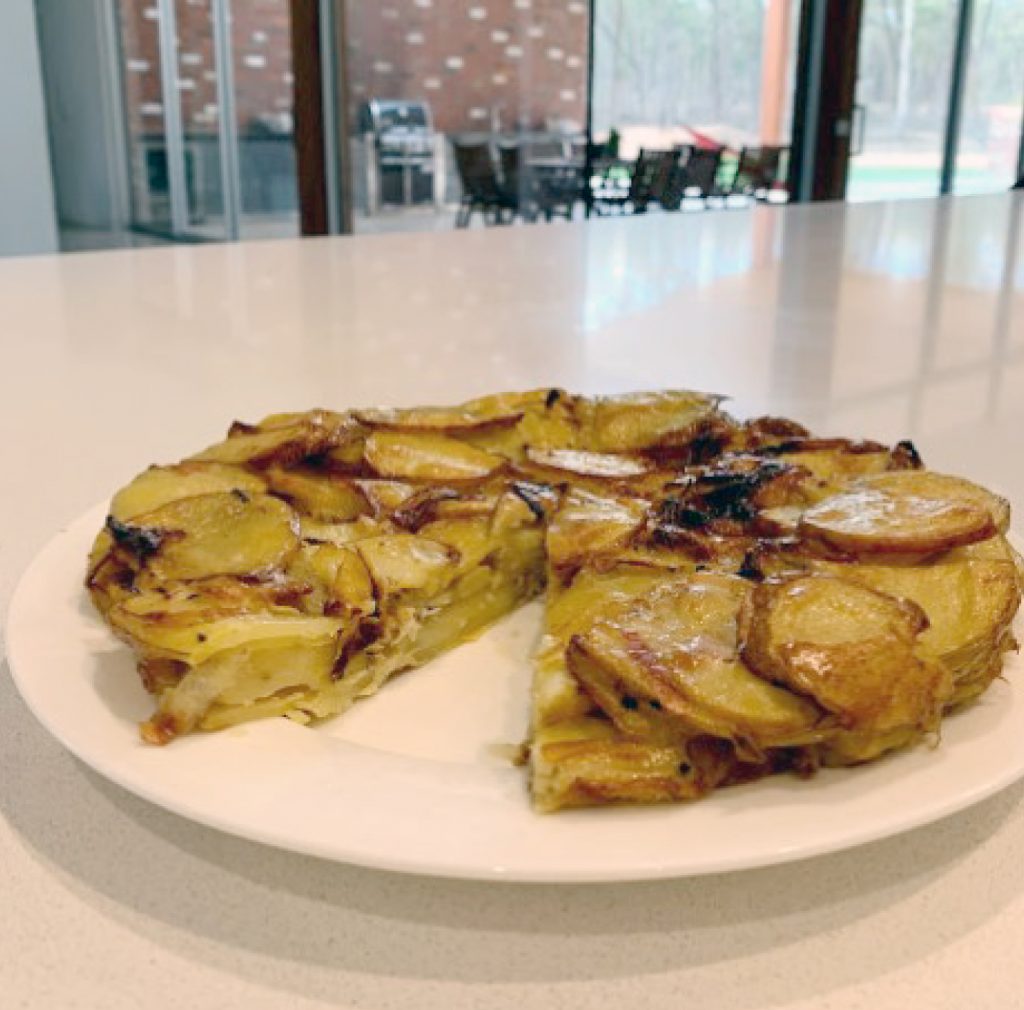 Agriculture
Year 9 Agriculture Elective students have been looking at seed germination in their unit 'From Little Things Big Things Grow'. They planted bean seeds in jars to observe the seed embryo breaking through the seed coat and the roots and shoots growing.