Year 8 News
23/04/2020
Virtual tour inspires Year 8 Art Design student
Year 8 Art Design student Jamie-Leigh Hearne was inspired to produce a piece of artwork following her first online class. Jamie-Leigh had never been to the National Gallery of Victoria (NGV), but students were asked to take a virtual tour of the KAWS: Companionship in the Age of Loneliness Exhibition.
Brian Donnelly, otherwise known as KAWS, is an American artist who is known for his larger-than-life sculptures of cartoon and human hybrids drawn from pop-culture animations.
Ms Kate Verbeek, Art Design Teacher
"I was inspired by the artwork in the KAWS: Companionship in the Age of Loneliness Exhibition. Specifically, I was inspired by a lot of pieces which had a cartoon head on a realistic body or, like 'Simpsons' pieces, how the body was normal, but the head was changed. Working online has broadened my experience through seeing different types of art online at the NGV Melbourne website. Before seeing the art at the gallery, I would never have even thought about going to a gallery or deciding to put a cat head on a regular-looking body."
Jamie-Leigh Hearne, Year 8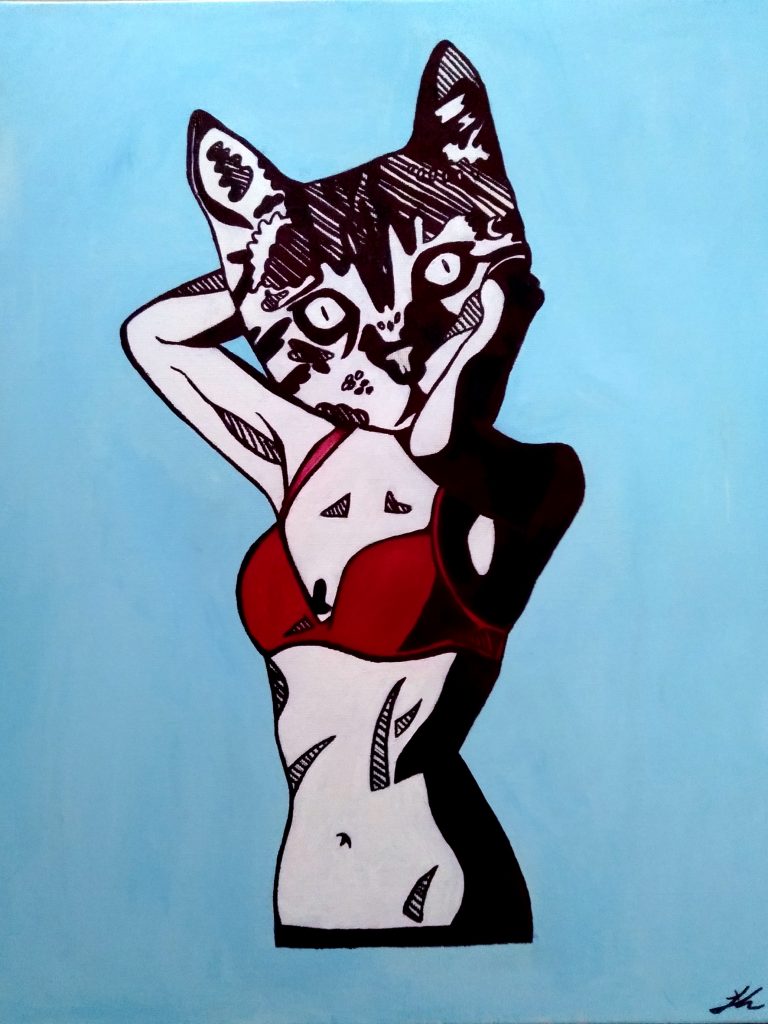 Food Technology
The Food Technology Term 2 Remote Learning Unit requires students to cook something each week (usually a recipe provided to them), take a photo of the end product, write a reflection and submit on SIMON. If they are unable to produce the recipe provided, students can cook something for their family, take a photo and complete a reflection on their own creation.
This past week, Years 7 and 8 students have been cooking Anzac Biscuits. During war time, Anzac Biscuits were baked for the troops by the people back home. They were made of basic ingredients which kept well when sent on the long journey to Egypt. Download the recipe is below if you want to make Anzac Biscuits for Anzac Day.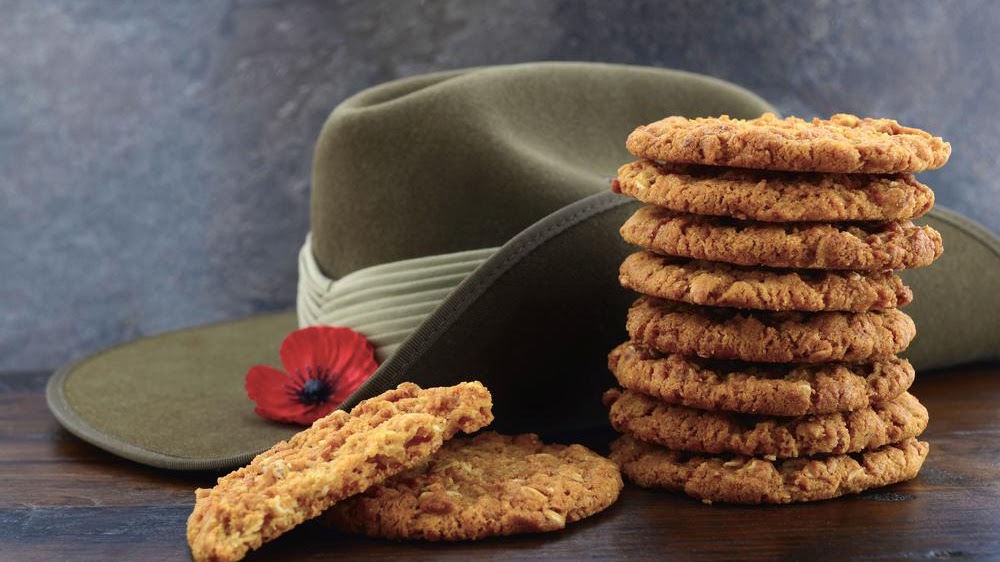 Download the Anzac Biscuits recipe