Year 8 News – 9 March 2023
07/03/2023
SSG Meetings
Over the last two weeks the Year 8 Year Level team and Student Advocates have conducted SSG meetings with parents for some of our students on Personalised Learning Plans.  An SSG (Student Support Group) is a partnership between school, parents/carers, the student and relevant agencies. These meetings have enabled discussion on how students have transitioned into Year 8 and how the Learning Diversity team and teaching staff can further support learning. A second round of SSG meetings will be conducted in Term 2.
Three Bs of student behaviour
With Year 8 Camp approaching, students and parents are reminded that our College supports all students with our Three Bs. Unfortunately, we have recently seen a decline in behaviour from Year 8s in both the yard and classrooms. The Three Bs include behaviour in the classrooms, the yard, at Masses, liturgies and online.
Be respectful
Be responsible
Be kind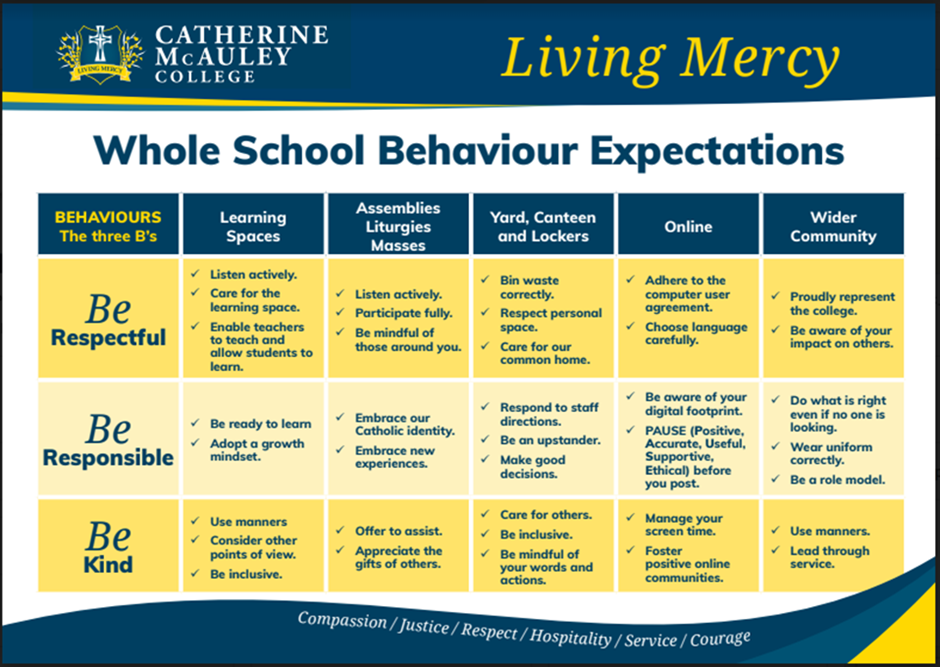 Subject focus: Mathematics
Classes have just finished the first topic from the Number and Algebra strand. Students have explored and developed skills working with integers and the rules associated with the four processes addition, subtraction, multiplication, and division. Using the rules in conjunction with BIDMAS was also covered. The new topic is from the Measurement and Geometry strand and will have students looking at polygon properties and angles, unit conversions, transformations, solids, and parallel lines.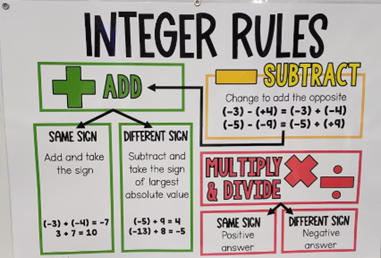 Year 8 Camp
We are counting down until Year 8 Camp. Don't forget to ensure that your child's medical information is up to date. If you have any questions, please get in touch with your child's Student Advocate.
Camp 1: Monday 20 – Wednesday 22 March
Advocate Groups: A1, B1, C1, D1, A3, B3
Camp 2: Wednesday 22 – Friday 24 March
Advocate groups: A2, B2, C2, D2, C3, D3
Mrs Jan Lake & Mrs Hannah Johnston
Year Level Learning Leaders – Year 8