Year 8 Girls Tennis Team battles it out at State Championships
10/12/2019
While things were winding down for many students last Friday on their last official school day for 2019, things were ramping up for the Year 8 Girls Tennis team.  After an excellent performance in Mildura earlier in the year, the team had another big day, setting off for Melbourne to take on the best seven schools in the state.
The requirement for our girls was to finish first or second in their Pool, which would see them proceed to the Semi-Final stage.  Unfortunately, despite some very good tennis from our team, the challenge of beating the State Champions and Runners Up from 2018, along with another very good school (all in our Pool), was too greater hurdle to overcome.
Even though the girls did not make it to the next stage on the day, they played well, had fun and learnt a lot from the experience.  We congratulate the girls on a fantastic effort, finishing in the top eight teams in Victoria, and wish them further success in 2020.
Mr Stephen Evans, Activities Coordinator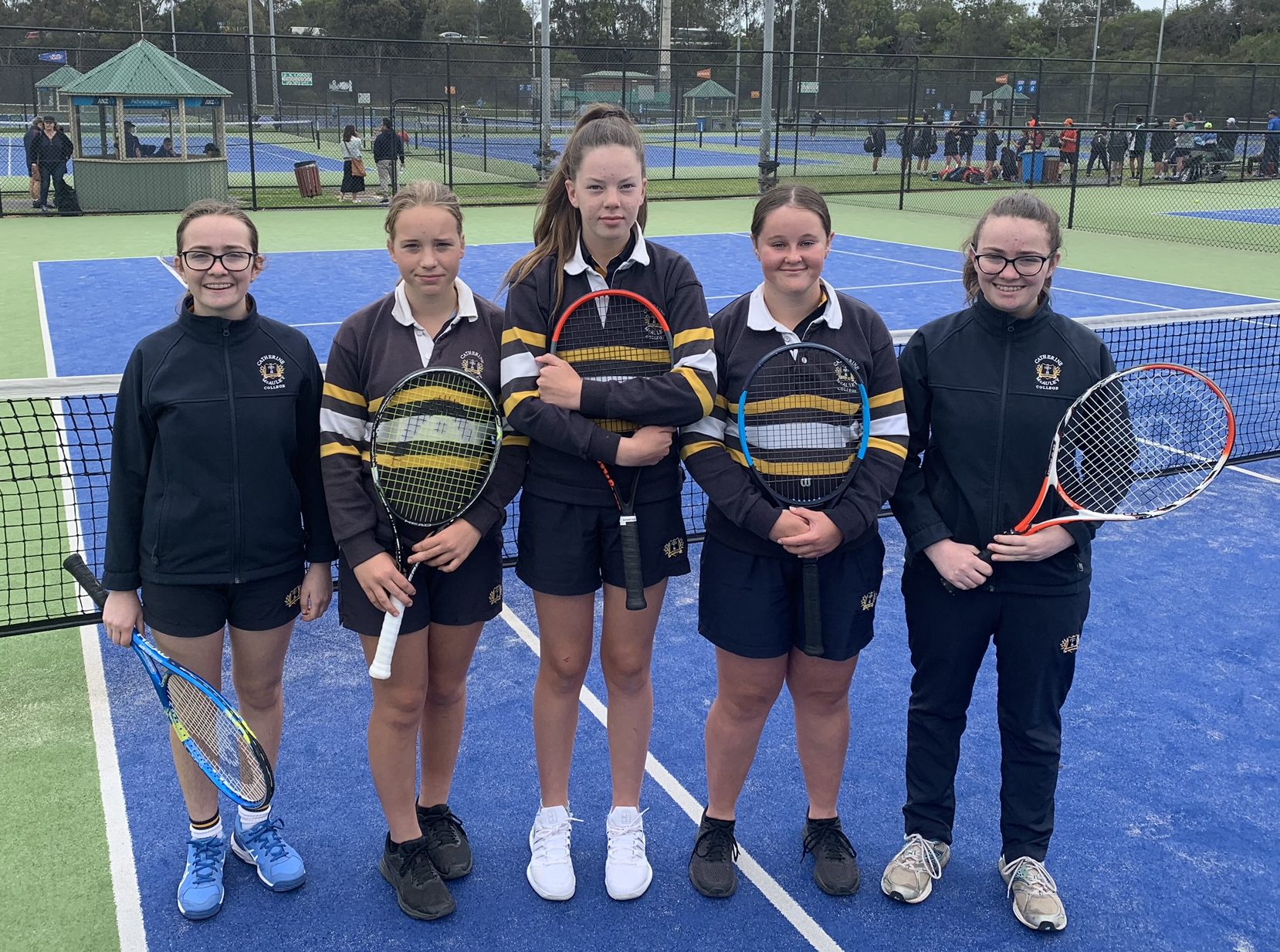 (L-R) Sarah Duane, Cate O'Bree, Isabella Murphy, Madeline Bennett and Tamara Duane