Year 8 Boys Football
24/08/2021
Year 8 Football – Sandhurst Division
After many rescheduled dates, the Year 8 Boys Football team finally got the chance to represent Catherine McAuley College at the Sandhurst Division Competition on Friday 13 August.  They played at Marist College and were up against their two best competitors, Bendigo South East College and Marist College Bendigo.
With the little training they had together, the boys were able to come together as a team and represent the College with great sportsmanship and behaviour.
The boys had a comfortable win against Marist in the first game. They then had a break which gave them the chance to regroup and discuss game plans against BSE. They came away with another win with final scores CMC: 13.11 – 89 BSE: 0.1 – 1.
Thank you to Mr Mitchell Winter-Irving and Mr Leigh Millard for coaching on the day.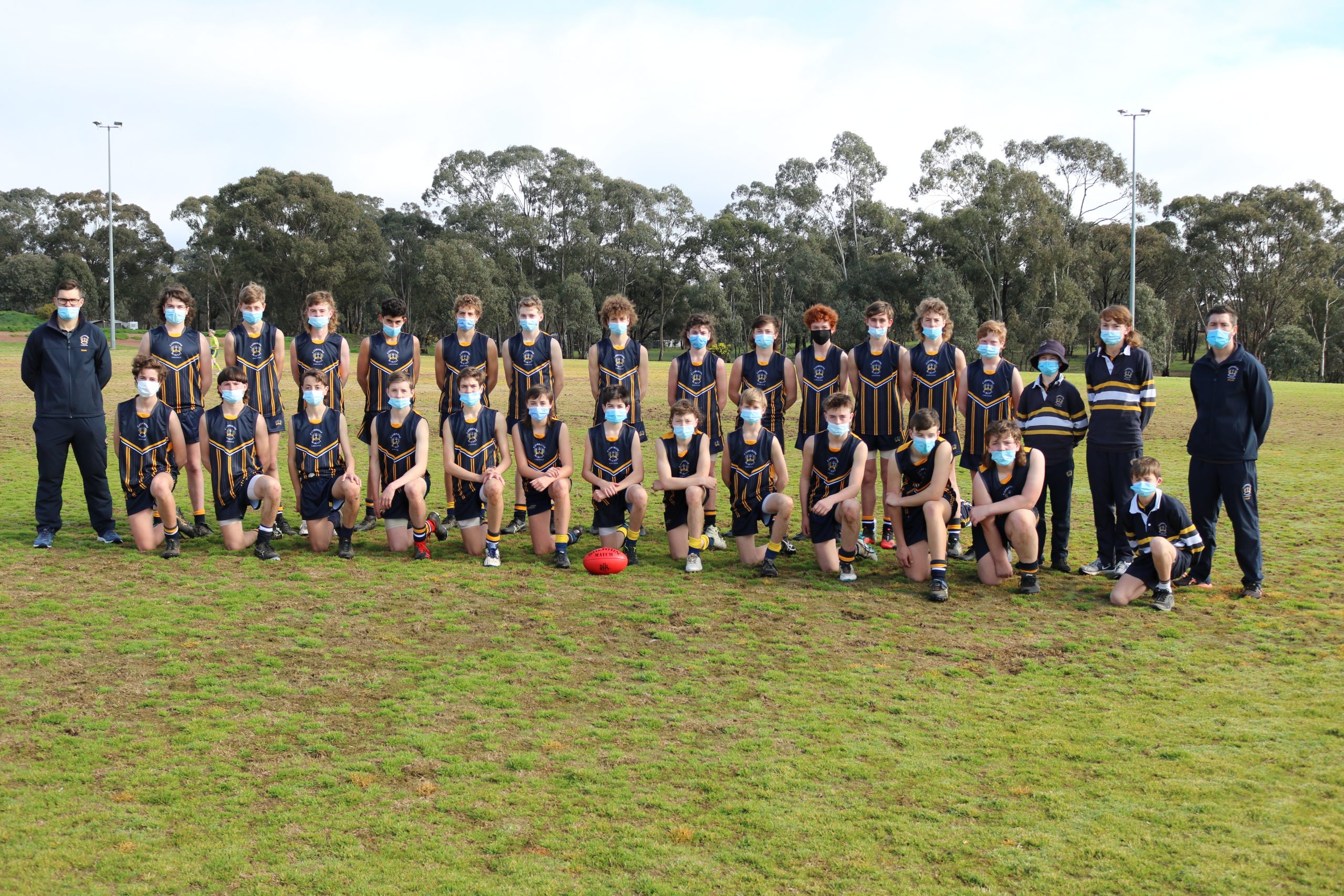 Back L-R: Mr Mitchell Winter-Irving, Caleb Tobin, Madden Guthrie, Xavier Grant, Paul Kabalan, Hugh Behrens, Gus Hay, Dusty Crawford, Benjamin Masters, Archer Ladd, Kade Hutchinson, Taj Taylor, Hamish McNamara, Oscar Cail, Tye Allan, Charles Kealy, Mr Leigh Millard
Front L-R: Charles Duke, Brodi Darcy, Sebastian Rossi, Miller Coad, Zane Connick, Llogan Mayman, Jack Harvey, Jaidi Jackson-Leahy. Bailey Warfe, Rossi Stevens, Lachlan Wilson, Lewis Sims, Lucas Rice