Year 8 Boys football final
24/07/2019
SCHOOL SPORT VICTORIA: SANDHURST DIVISION
Catherine McAuley College Year 8 Boys defeated Bendigo South-East College in the final at Epsom Huntly Recreation Reserve in a well-fought, but low-scoring match.
CMC v BSE
On 19 July, Catherine McAuley College and Bendigo South-East College played off in the Year 8 Boys Football final at Epsom Huntly Recreation Reserve. The CMC Boys started off strongly with a great goal by Will Stewart who snapped it from the pocket within the first two minutes of play. CMC handled the ball throughout the majority of the first and second quarter and gained a sizeable lead by half-time.
In the second half, CMC displayed great mid-field fidelity, but struggled to convert their entries inside 50 into goals on the scoreboard, finishing with a final score of 5-11-41 to defeat BSE 0-1-1. Despite their inaccuracy in front of goal, CMC remained out of reach due to a brilliant defensive effort from the backline, limiting BSE to just 1 point for the match.
Goal Kickers: Will Stewart 2, Toby Harrison 1, Charlie Edwards 1, Will Marks 1
Both Catherine McAuley College and Bendigo South-East exhibited great sportsmanship throughout the match.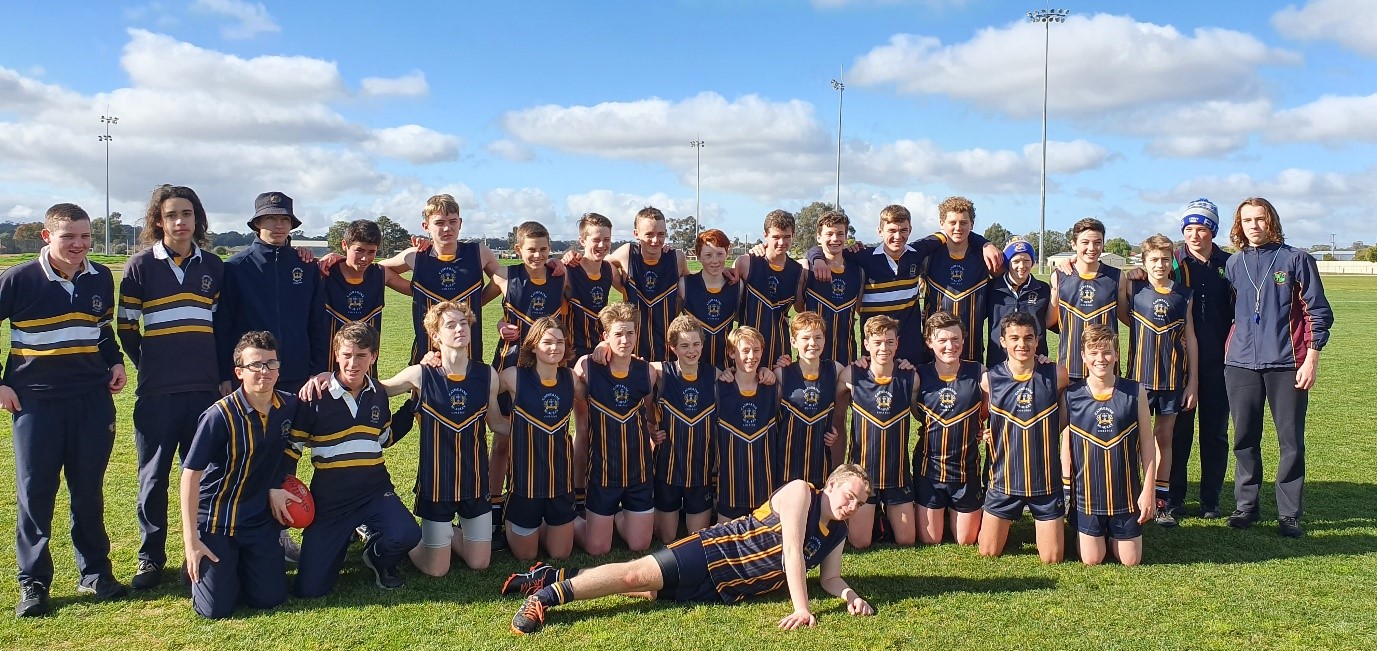 Back Row L-R: Bailey Tyrell, Zac Tarr, Harry Fitzgerald, Bernard Nihill, Tait Poyser, Will Marks, Rory McCrann-Peters, Jimmy Touhey, Jack Smith, Toby Harrison, Jasper Cheesman, Evan Cole, Max Harris, Noah Warfe, Charlie Edwards, Will Stewart, (Rowan Fox, Oliver Mayman, Coach/s)
Mid Row L-R: Campbell Boyd, Xavier Austin, Ethan Yates, Zac Grieve, Riley Mulquiny, Tommi Turner, Darcy Edminston, Louis Banfield, Patrick Hannaford, Jack Lacy, Harrison Kelly, Joshua Evans.
Front Row: Lachlan Jones.