Year 8 Boys Cricket Team wins through to the State Quarter Finals
11/11/2019
On Monday 28 October the Year 8 Boys Cricket Team played Maryborough Education Centre for a spot in the State Quarter Finals.  The day started very well for our boys, with Jasper Cheesman sending the ball to all parts and making a half-century, ably assisted by Louis Banfield who was equally dominant.   The two openers really set-up our victory with a partnership topping 70 runs before their retirements.  The boys that followed, kept the score ticking along, allowing Catherine McAuley College (CMC) to reach a total of 110 from their 9 overs.
In reply, Maryborough Education Centre fell more than 80 runs short of the CMC total, due to the wonderful line and length bowling and sharp fielding skills demonstrated by our team.  Our convincing batting performance and great start in the field, meant we had the luxury of giving nine different players a bowl.
As with their Year 7 CMC counterparts, the Year 8 Boys now progress to the State Quarter Final on Thursday 21 November, to be held at Club Court, Strathfieldsaye.
We wish the the Year 8 Boys every success at the next stage.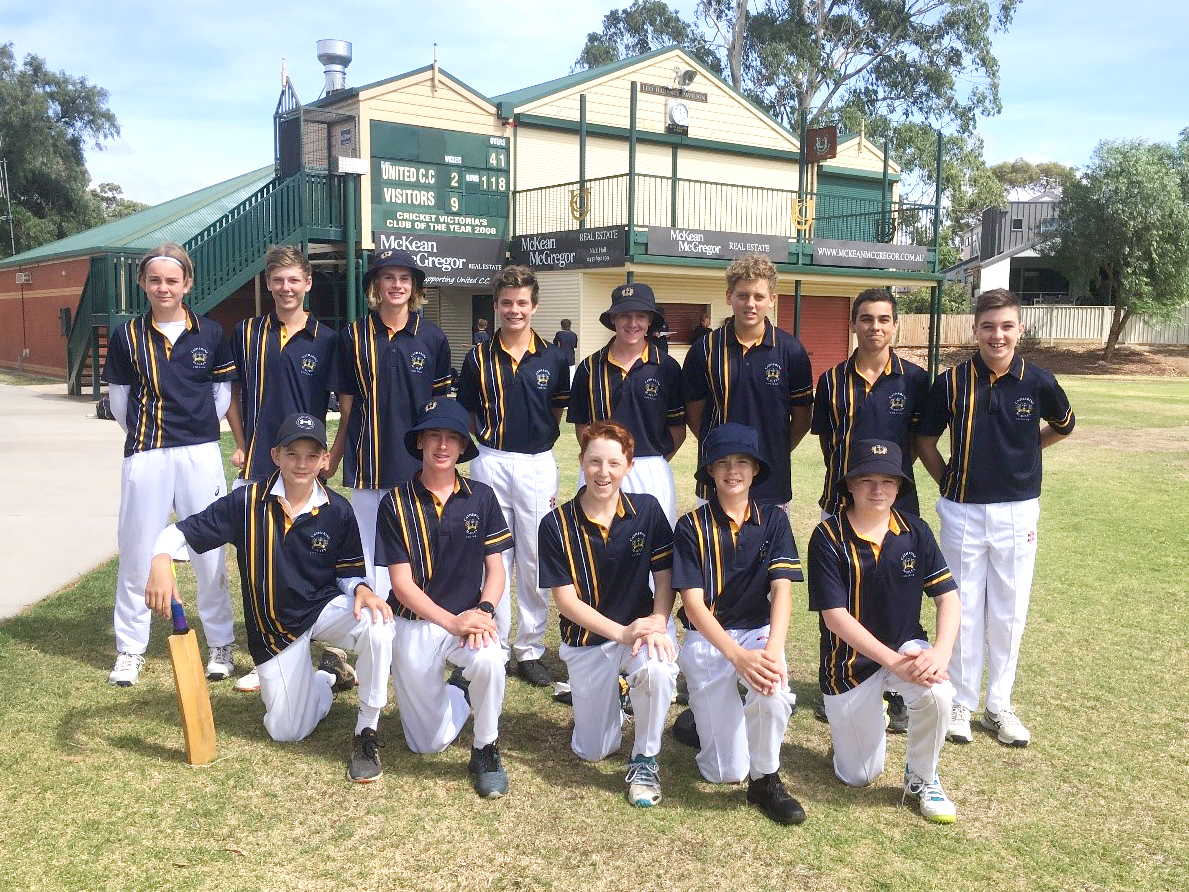 YEAR 8 BOYS CRICKET TEAM
Back L-R: Jedd O'Keefe, Jack Wilson, Harry Roberts, Jasper Cheesman, Bailey Tyrrell, Max Harris, Harrison Kelly, Charlie Edwards
Front L-R: Jacob Floyd, Xavier Austin, Jack Smith, Louis Banfield, Callum Thompson