Year 8 Boys and Girls Soccer
24/07/2019
Year 8 Girls and Boys Soccer Teams Perform Well at Sandhurst Soccer Day
On Tuesday 19 June, the Year 8 Girls and Boys Soccer teams competed at the Sandhurst Division Soccer Day. Both teams were very competitive and achieved some success on the day. Victories to both teams in the Round Robin Stage saw the Girls team finish second in their pool and the Boys team finish first in their pool. The teams then progressed to the Semi-Finals with both teams locked in fierce battles. Unfortunately, both teams narrowly missed vital opportunities and did not have luck on their side, therefore missing a spot in the Grand Final Match.
Overall, the teams were fantastic on the day, showing great skill, determination and sportsmanship. A big thank you to Ms Trickey, for accompanying myself and the two teams and for her assistance with the Girls team at the event.
Mr Stephen Evans, Activities Leader – Coolock
The results for the day:
Year 8 Girls
Match 1: BSE 3 def CMC 0
Goals: Nil
Match 2: CMC 4 def Crusoe 0
Goals: Millie Newlan 1, Maiya Pearce 1, Lila Keck 1 and Felicity Daly 1.
Semi-Final Match: Marist 3 def CMC 2
Goals: Lila Keck 1 and Kadeisha Smith 1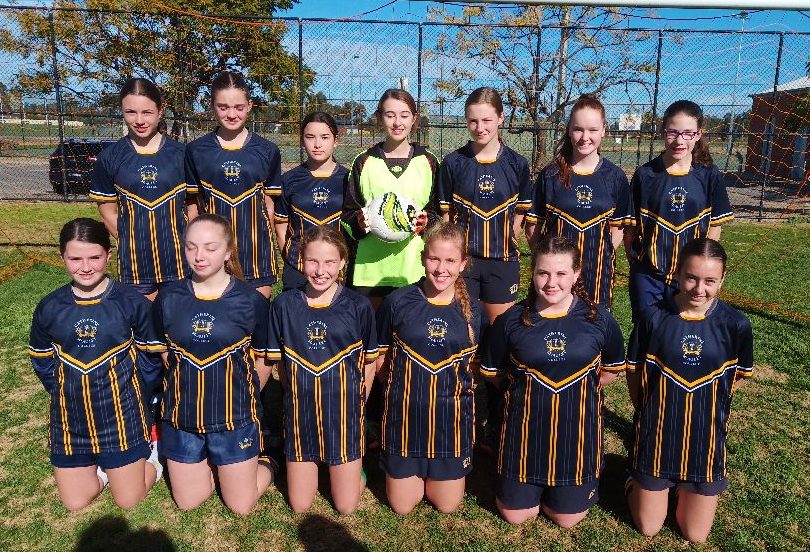 Back Row (Left to Right): Pearl Sullivan, Maya Pearce, Madison Muller, Maya Leonard, Tia Watters, Grace Miles-Forbes and Emilia Artavilla
Front Row (Left to Right): Lila Keck, Milli Newlan, Felicity Daly, Taylah Petrusma, Jayda McDonald and Kadeisha Smith.
Year 8 Boys
Match 1: CMC 2 def Weeroona 1
Goals: Jake Floyd 1 and Ethan Yates 1
Match 2: CMC 4 def Marist 0
Goals: Harry Roberts 1, Jake Floyd 1, Charlie Edwards 1 and Ethan Yates 1.
Semi-Final Match: Girton 1 def CMC 0
Goals: Nil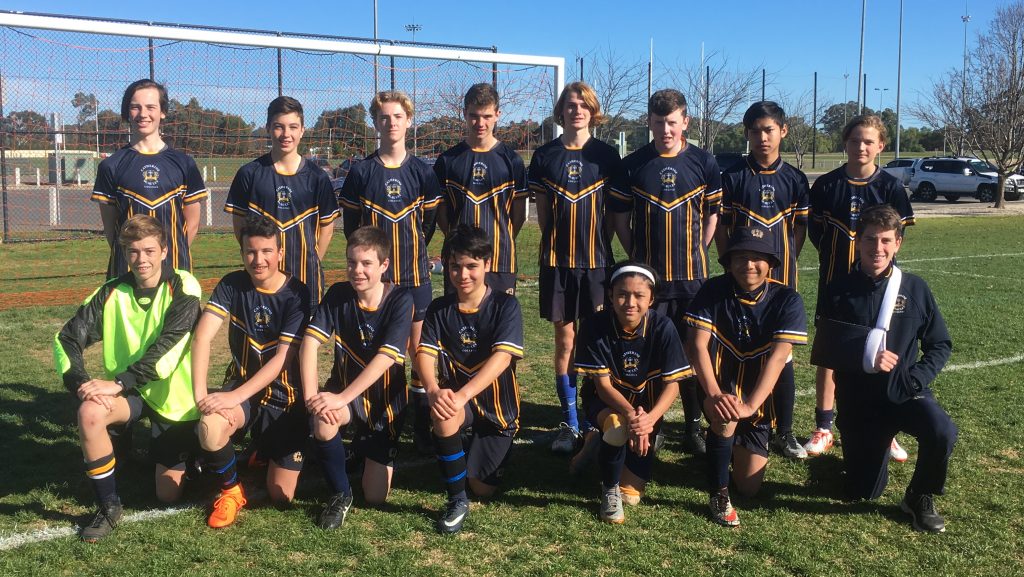 Back Row (Left to Right): Carter Shevlin, Charlie Edwards, Ethan Yates, Toby Harrison, Harry Roberts, Max Schintler, Law La and Jacob Floyd.
Front Row (Left to Right): Paddy Hannaford, Campbell Boyd, Tom Dixon, Alex Gooch, Min Min Soe, Sha Lway Soe and Xavier Austin.