Word Mania hits CMC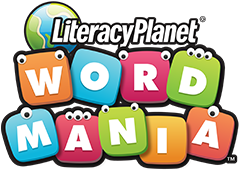 All students in Years 7 – 9 have been registered with the Literacy Planet program 'Word Mania' and are now involved in an Australia-wide competition.
Word Mania is a word-building game that helps build students' vocabulary, is interesting and fun!
Students race against the clock to build as many words as possible in three minutes.
It has been designed by educators and is linked to the Australian Curriculum.
Literacy Planet offers a gamified environment offers an engaging and motivating program to develop key literacy skills.
We ask that parents and carers have a discussion with their children about the game – please encourage them to show you how it works and how much fun it is!
Round 1: finishes on 29 July
Round 2: 30 July – 4 August
Round 3: 6 August – 10 August
Final: 15 August – 17 August
To find out more, visit https://www.literacyplanet.com/au/
Mrs Karen McDougall, Literacy Coordinator