Welcome
18/10/2018
We are delighted to welcome two new staff members, Miss Paw Kee and Mr Corey Atkinson-Harlen, to our College. They will be a great support for our students and enrich our staff.
Mr Brian Turner, Principal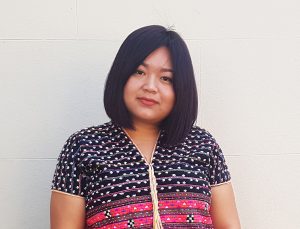 Miss Paw Kee is employed in the newly-created position of Karen Liaison staff member. She will support the Karen students and community members who need an interpreter. Paw has been in Australia for seven years and is an active member of the Karen community and Bendigo Community Health.
Mr Corey Atkinson-Harlen is has been appointed to the Koorie Education Worker position. Corey has lots of experience in this area, having previously worked at St Joseph's Echuca and more recently Trinity College in Melbourne.