Trapshooting
21/08/2019
NORTH EAST ZONE
On Thursday 8 August, the College was represented by a squad of 15 shooters at the North East Zone Trapshooting Championships that were held in Echuca. The group was enthusiastic and keen to hit some targets. The competition was massive as 56 groups made their way through their 2 rounds of competition, comprising Senior Boys and Girls as well as Junior Boys and Girls.
All competitors did a great job, with all of them at least hitting a few targets. In the first round both Thomas Dixon and Jack Wilson managed to hit 9/10 and be in the running to make the finals. Sadly Jack didn't quite make the top 3 but Thomas Dixon followed up with 7 in round 2 to finish equal first and qualify for the first place shoot-off for the Junior Boys.
The pressure was a bit much for him in the final, however he still placed 2nd overall for the day to earn himself a spot in the State Finals to be held in September. Good Luck Thomas.
Congratulations to everyone on a terrific day and thanks to Mr Wayne Blakley for attending the day with the students.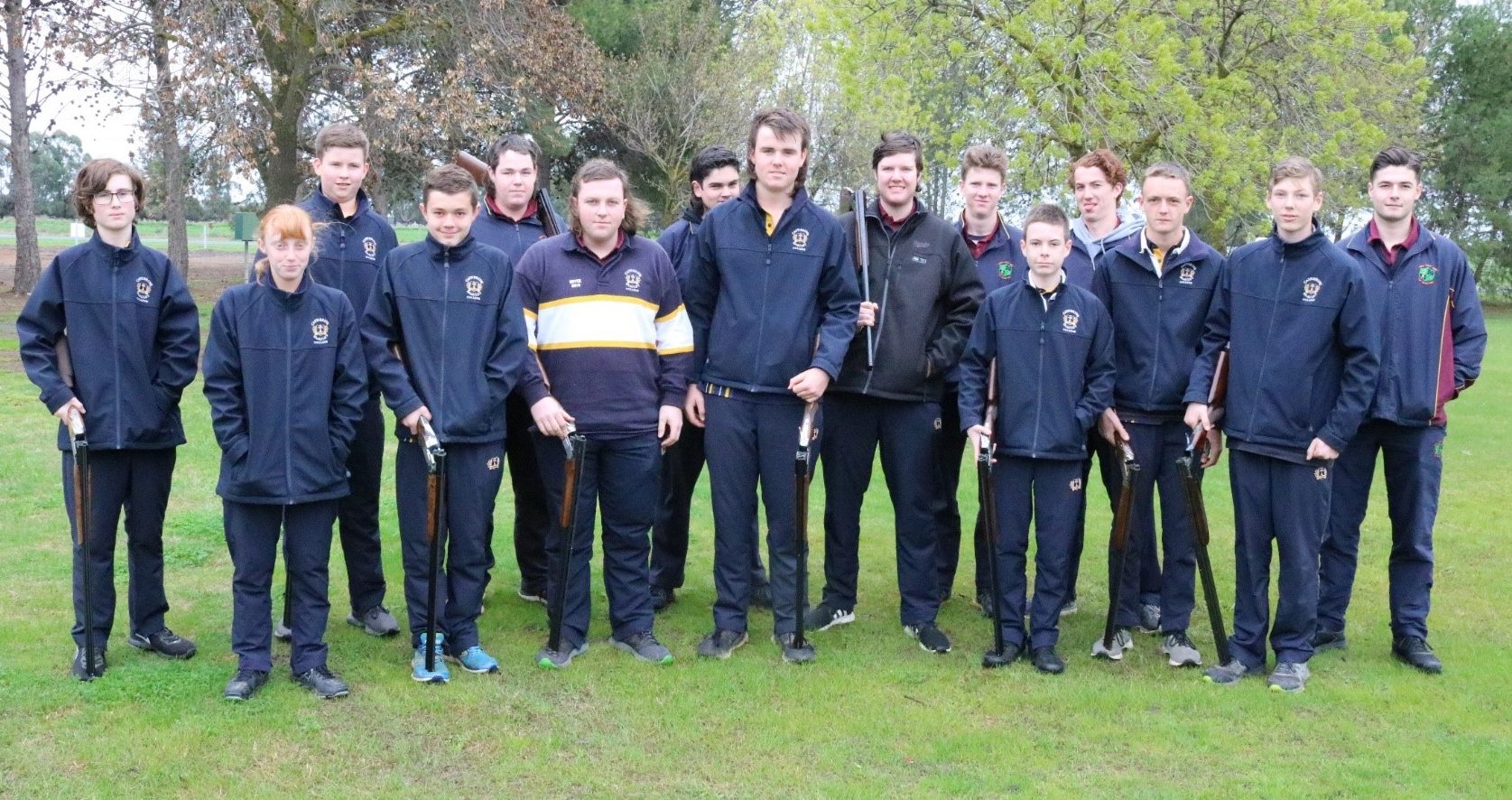 L-R: Jye Tuohey, Sienna Rosendale, Sam Larcombe, Jaelyn Iisley, William Cole, Bryce Swift, Lachlan Moran, Samuel Wallace, Thomas Heather, Fletcher White, Thomas Dixon, Edward Burke, Jimmy Tuohey, Jack Wilson, Angus White