Trapshooting Finals Day
The CMC Trapshooting Team headed to the State Trapshooting Finals in Echuca on 30 August to try and replicate the success they had a few weeks earlier at the Regional Event.
The blustery and swirling wind conditions made the targets float and dip without warning which made the task of achieving high scores a difficult one.
Matisse Appleby was contesting the Senior Girls title as well as being a part of the Teams event. With strong competition, Matisse shot off for 3rd place. Although she shot extremely well, fortune was not in her favour on the day and she could not repeat the win she had at the Regionals.
Jordan Roberts was also contesting the Senior Boys event and Teams event. Jordan shot well in his first round, however the windy conditions made it difficult for him to put a good round on the board.  Jordon increased his accuracy in subsequent rounds, but he could not claw back the difference from his first-round scores.
Ned Burke, Bryce Swift and Lachlan Moran, along with Matisse and Jordan, made up the numbers for the Teams event.  After winning convincingly at Regionals, the team had a great chance of taking out the State Finals in Echuca.  All members of the team gave it their best, however, the unpredictable conditions and exceptional shooting from Gippsland Grammar shut down our chances of taking out the title this year.
Well done to the CMC team of trapshooters!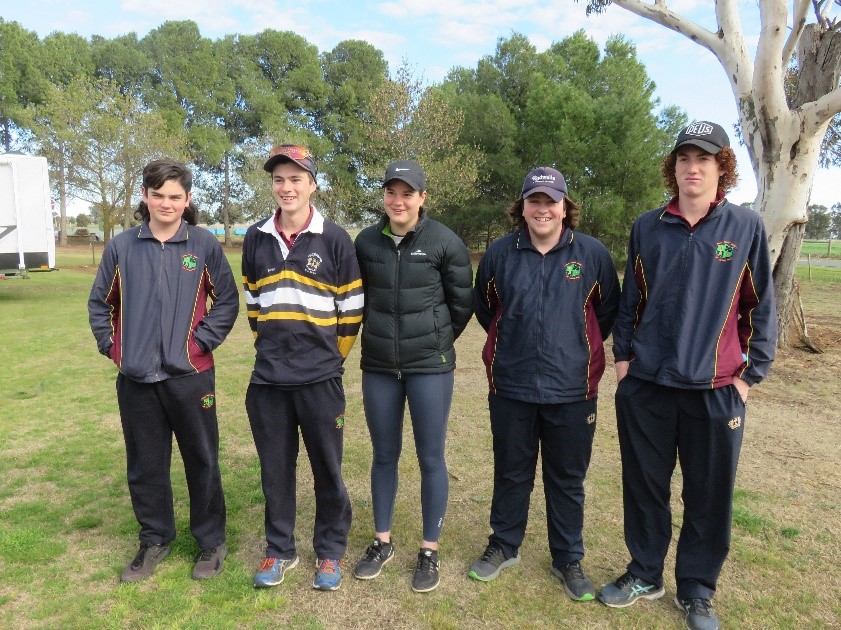 TRAPSHOOTING TEAM
L-R: Lachlan Moran, Jordan Roberts, Matisse Appleby, Bryce Swift and Ned Burke