Trapshooting Champions 
27/08/2018
Congratulations to the CMC Trapshooting Team which proved to be the best in the region by taking out the Team Championship at the recent North East Zone School Clay Target Championships at Echuca Clay Target Club.
Whilst all students shot well to produce the team win, two students did exceptionally well in their categories.
Matisse Appleby took out the Senior Girls competition with a shoot of 18 from a possible 20 and, after a gruelling shoot out, Jordan Roberts took out third in the Senior Boys with a shoot of 18 out of 20.
Congratulations to all five team members and good luck to those who proceed to the State Finals in September.
Mr Wayne Blakeley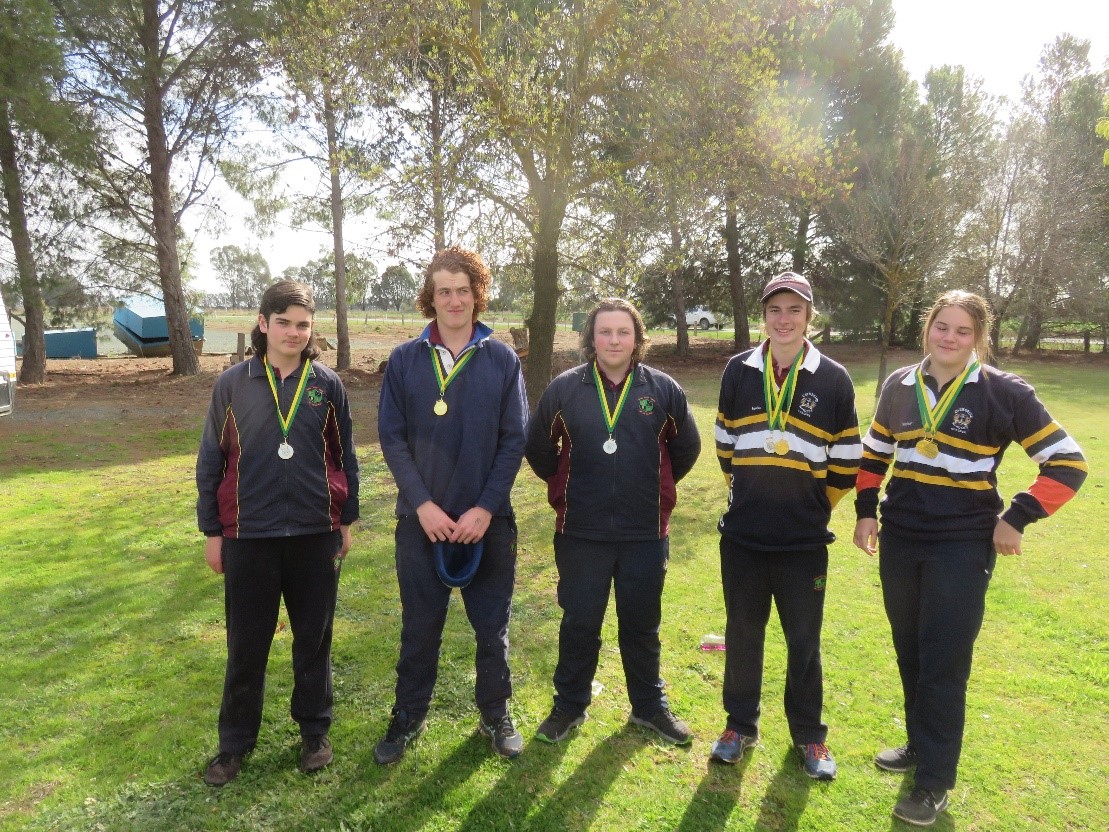 L to R: Lachlan Moran, Ned Burke, Bryce Swift, Jordan Roberts, Matisse Appleby