The Tree of Truth
29/05/2019
"To foster positive race relations, the relationship between Aboriginal and Torres Strait Islander peoples and the broader community must be grounded in truth. Whether you're engaging in challenging conversations or unlearning and relearning what you know, this journey requires all of us to walk together with courage."
RECONCILIATION WEEK 2019
At this week's St Mary's Reconciliation Assembly, Arts Captain Blaze Houlden spoke about the Tree of Truth image on the Reconciliation Week poster:
The tree of truth is what happens when empathy, solidarity and love are sown. This represents the community we can become once we acknowledge our history, learn from it and move forward together.
In the tree the hearts represent empathy, solidarity, goodwill and love. They are the emotional elements.
The thought points show the education, growth and understanding, or the cognitive elements of the tree.
The growth bands radiate outwards from other branches and represent that we continuously grow and learn, pushing outwards into our future.
The people are the members of our diverse community coming together. The centre heart is where people connect, and it creates a communal force, running up and down linking our past, present and future.
'Truth' is a solid foundation where we grow from. The roots show our history, linking to our past and 'Grounded' is quite literally the ground in which we grow. 'Grounded in Truth' is designed to be the base of the tree that all of the positive growth stems from.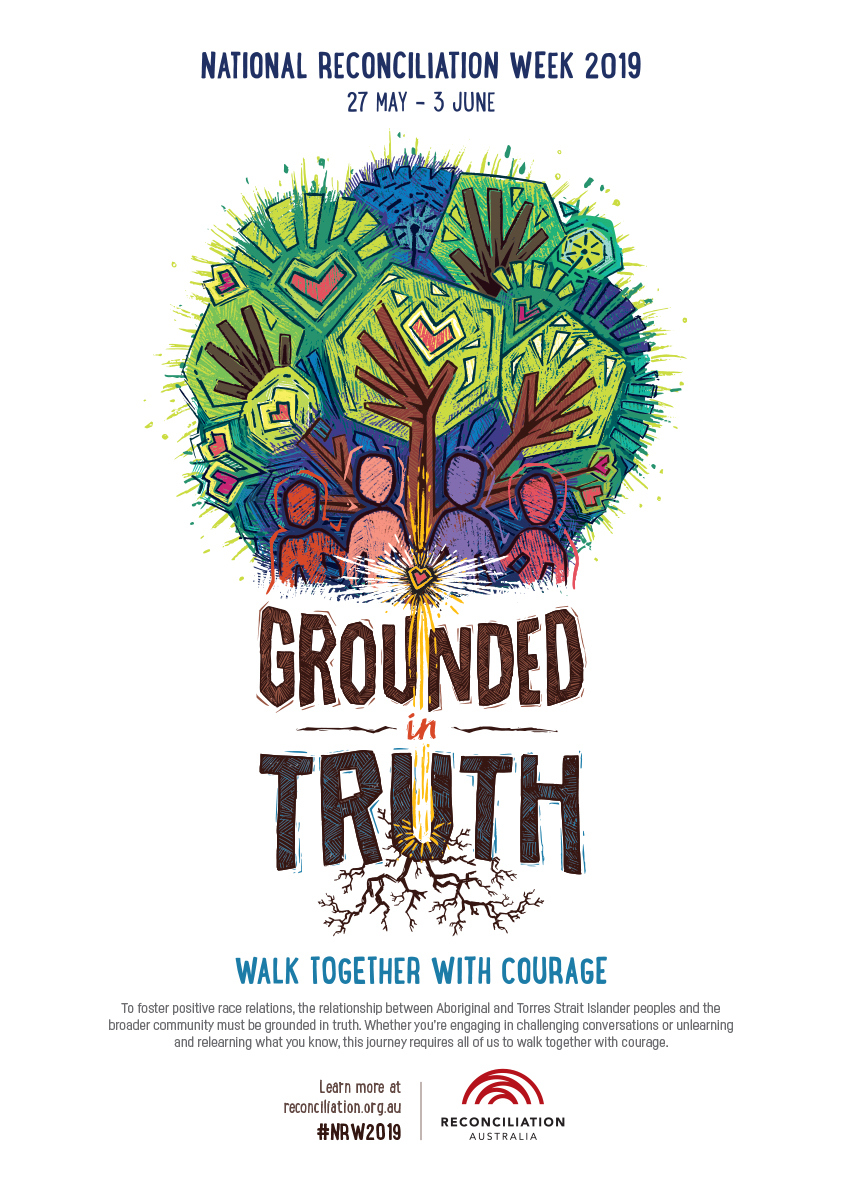 Download the Grounded in Truth poster