Tennis State Finals
17/06/2021
SCHOOL SPORT VICTORIA – Senior Boys
The Senior Boys had an early start on a cold day to compete in Melbourne for the State Finals. Once they arrived, the weather was clear and the sun was shining; great weather for tennis!
The boys played in a round of four teams which included Forest Hill College, Galen College and Maribyrnong College.
The boys faced some strong competition from all teams, which produced an excellent standard of tennis. Their best performance was against Galen College with three sets each, but unfortunately, they missed out on a win by two games.
Once again, the boys were excellent representatives of the College and displayed great sportsmanship.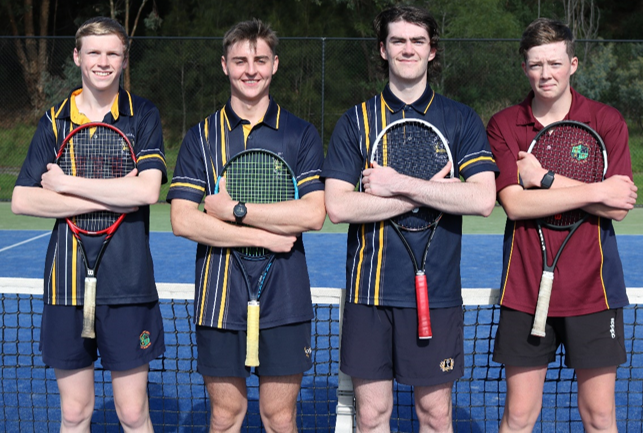 L-R: Nicholas Martini, Connor Moore, William Gee and Jackson Davis