Talented VCE Art students receive awards at the 2021 MacKillop Art Exhibition
15/11/2021
Congratulations to three students, Max (Yr 10), Chelsea and Sophie (Yr 11) who were awarded prizes in the VCE section of the MacKillop Art Exhibition last Friday at Sacred Heart Cathedral. These achievements are the result of their creativity and focussed work, and we are proud to see them represented in this magnificent exhibition of talent from throughout the Diocese of Sandhurst.
Head on down to the Cathedral to see Max's winning work Throw Away Society and the highly commended works by Chelsea (Freedom) and Sophie (Swan) amongst this visual feast.
The Exhibition is open for viewing Wednesday to Saturday, 10am to 4pm and you can vote for the people's choice award until Sunday 28 November 2021. You can also view the Exhibition online by visiting www.ceosand.catholic.edu.au.
Thank you to Catholic Education Sandhurst and the art staff across the Diocese for bringing together this exciting exhibition at the end of a challenging year.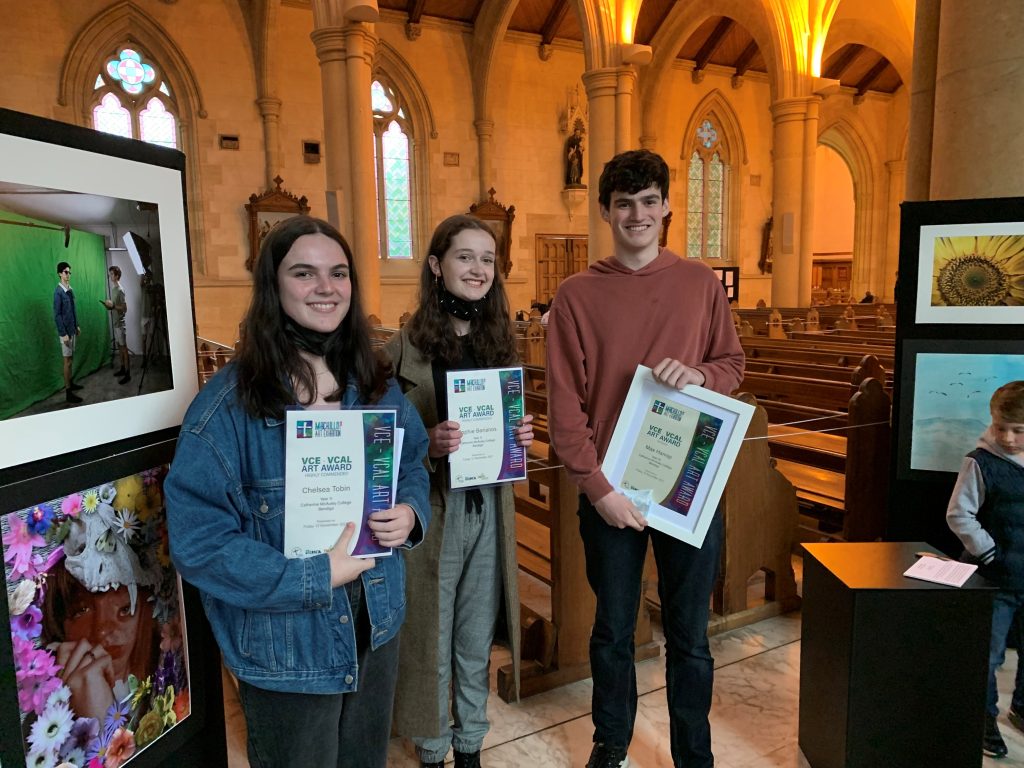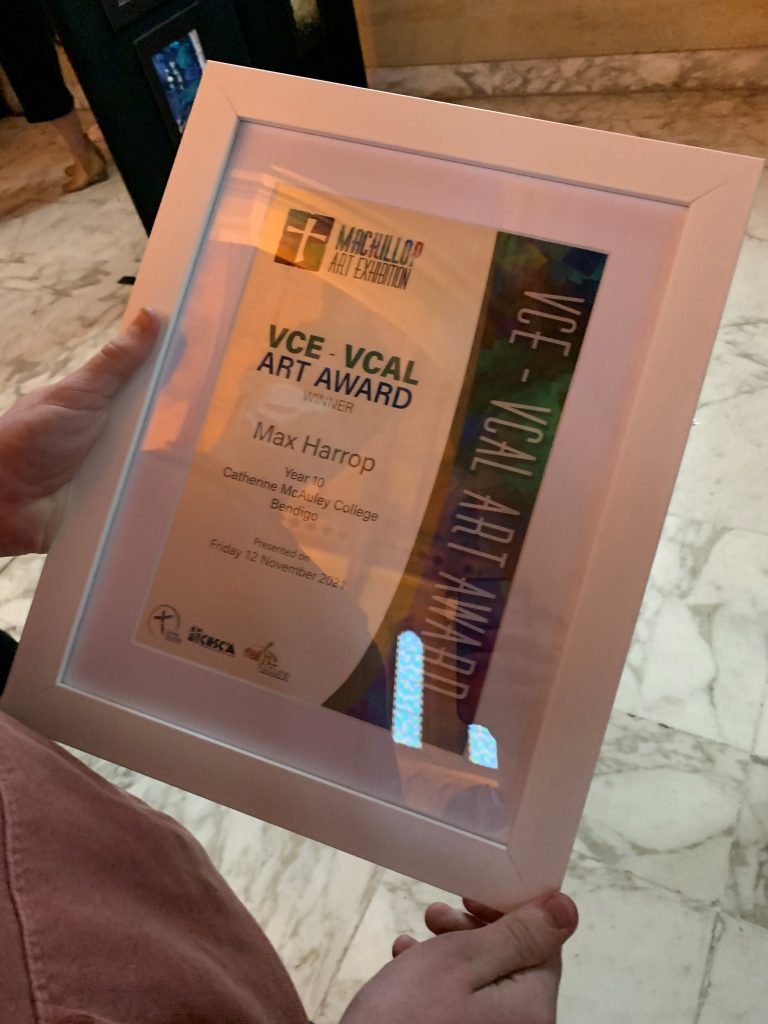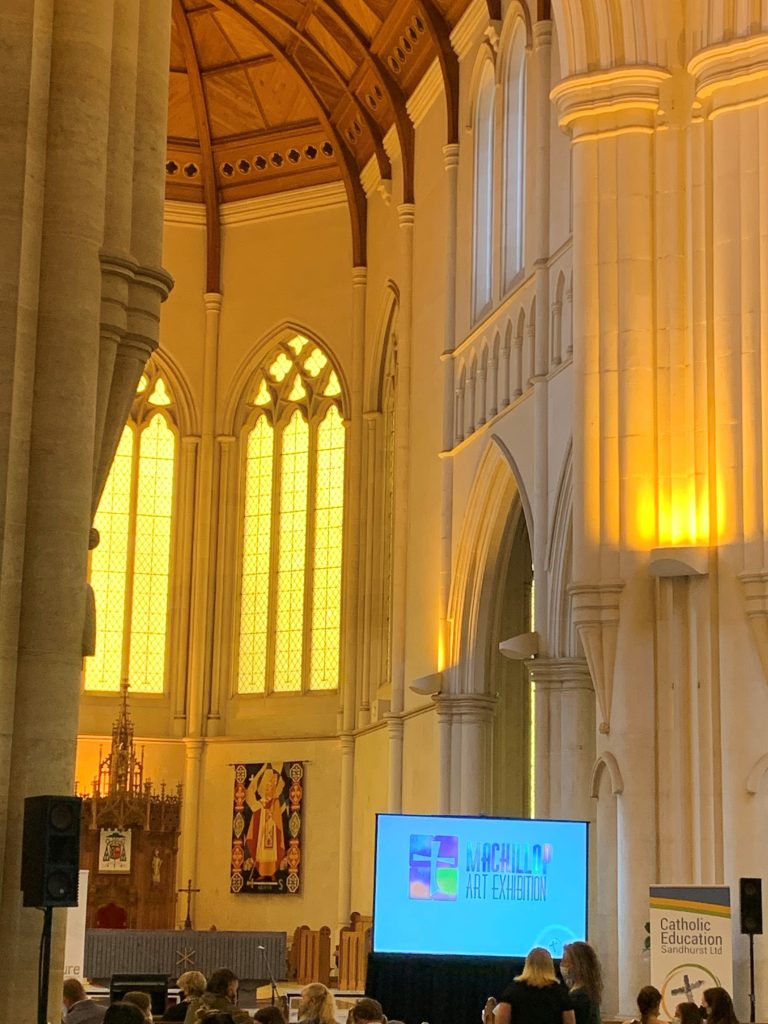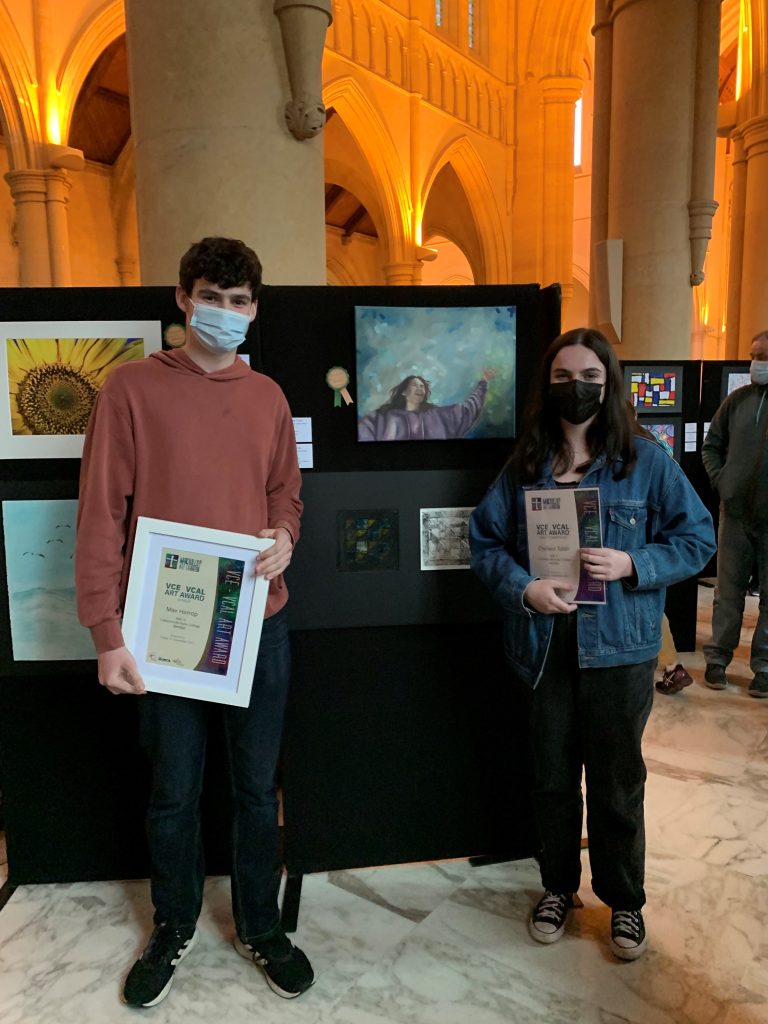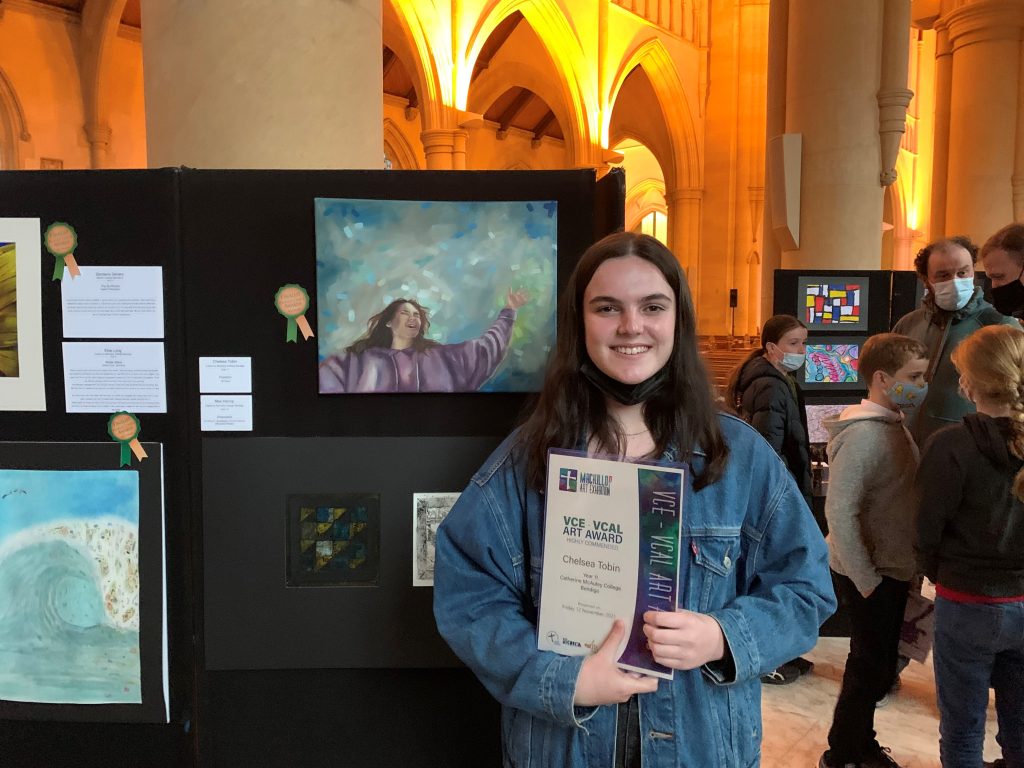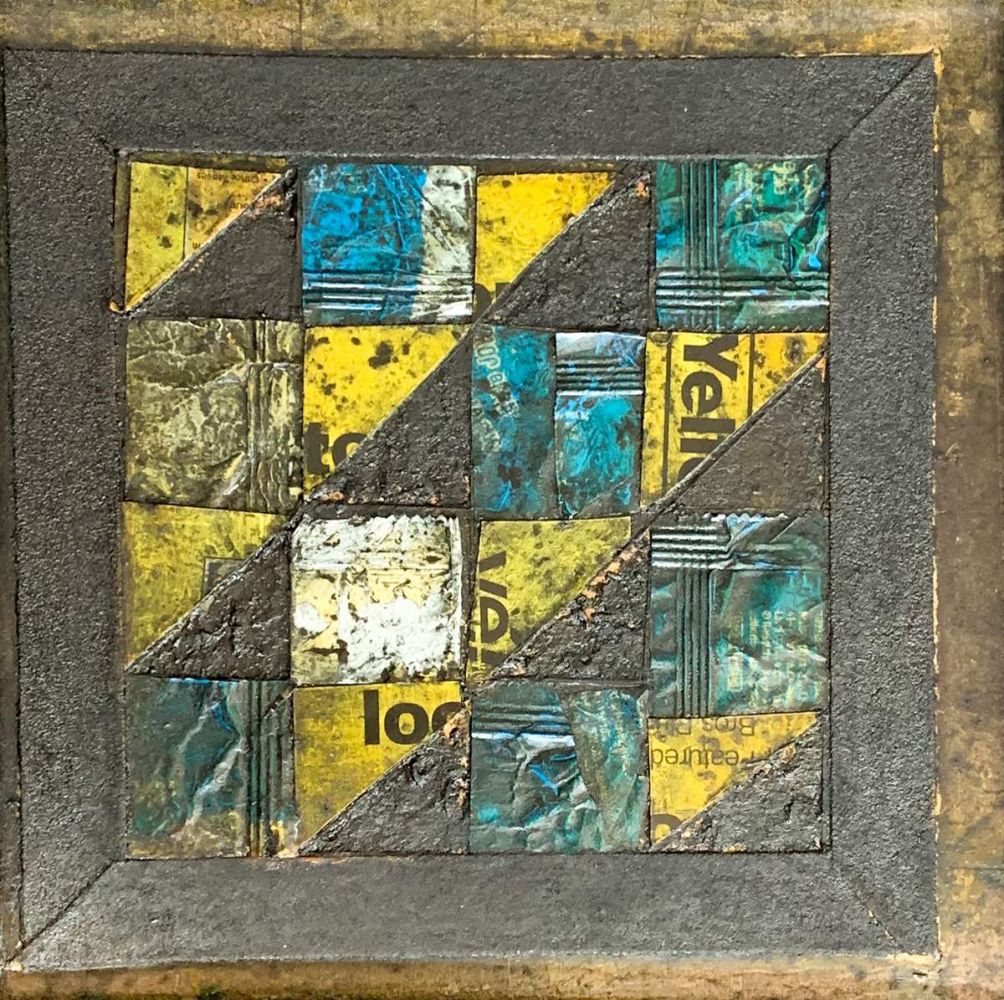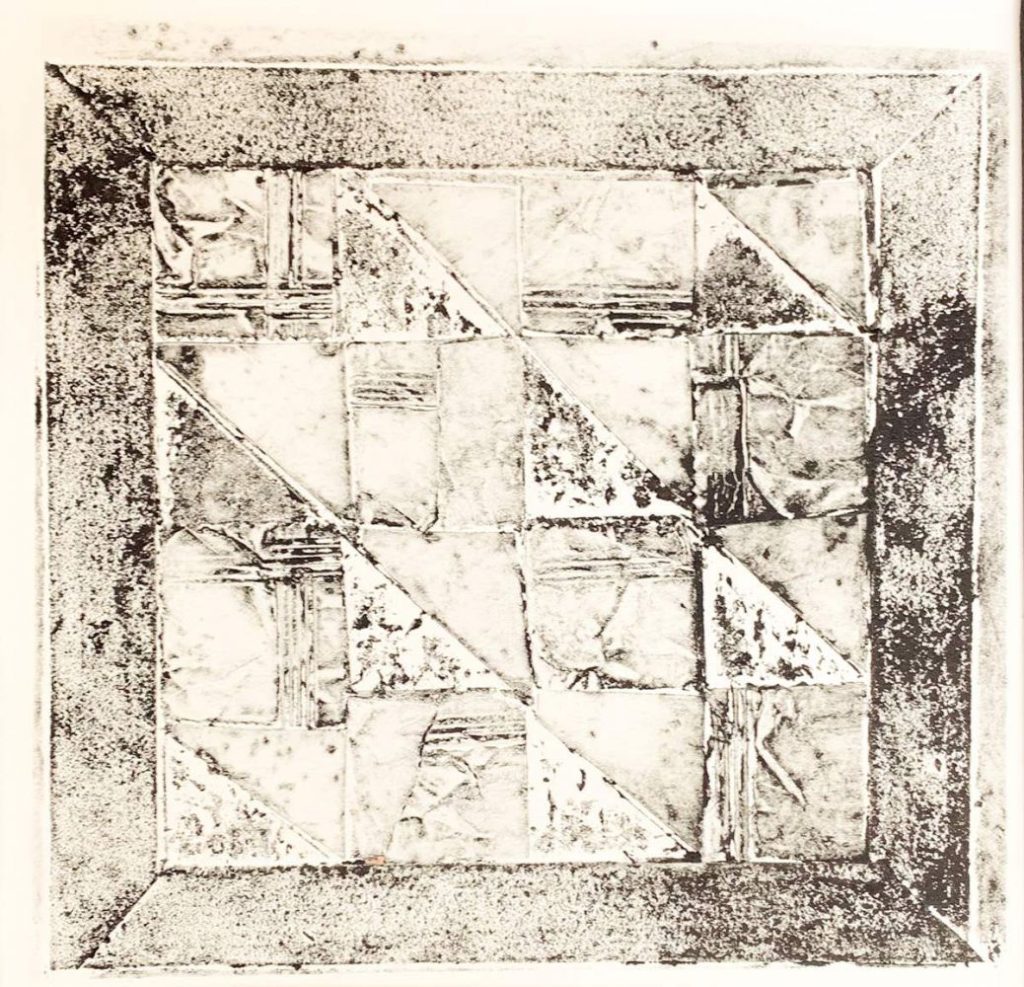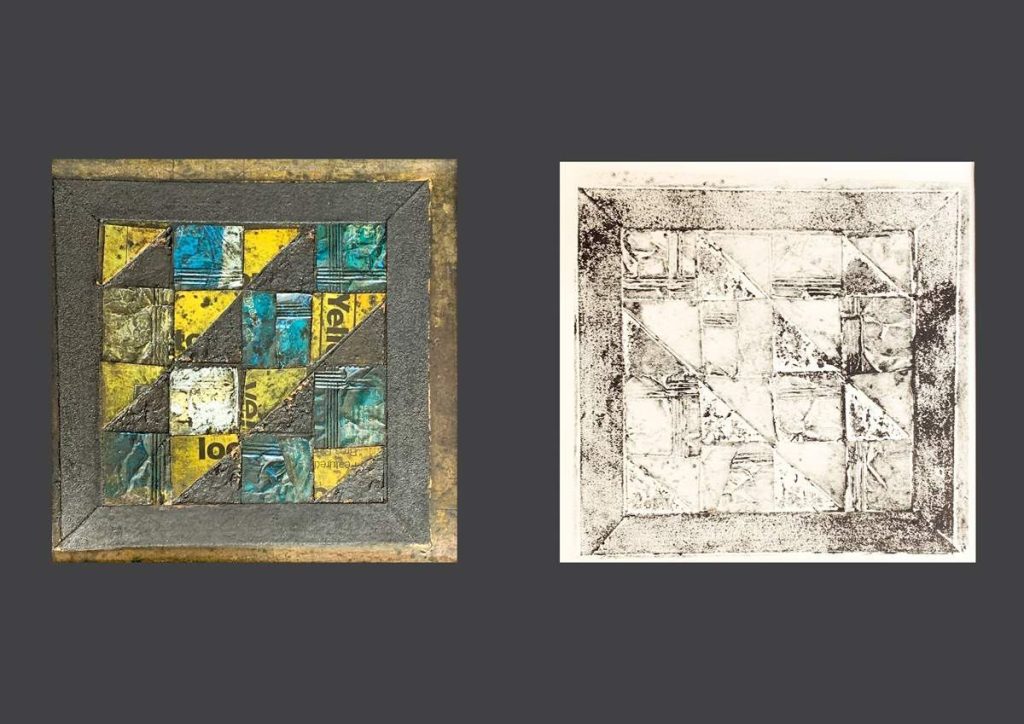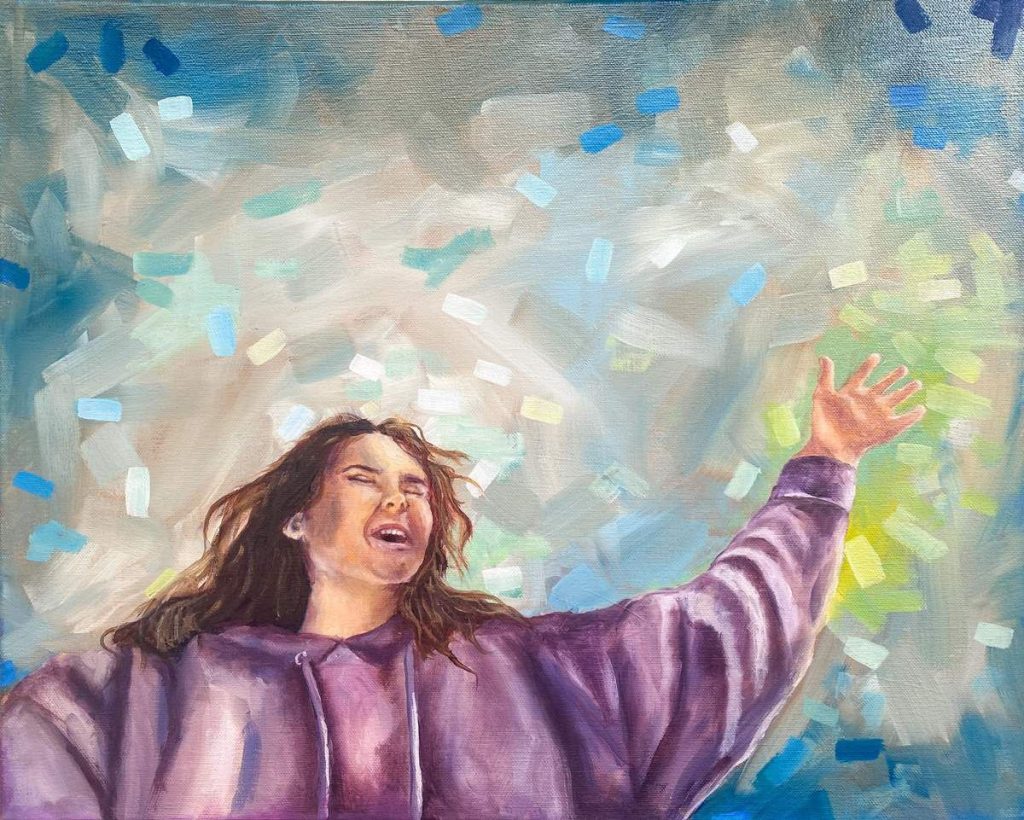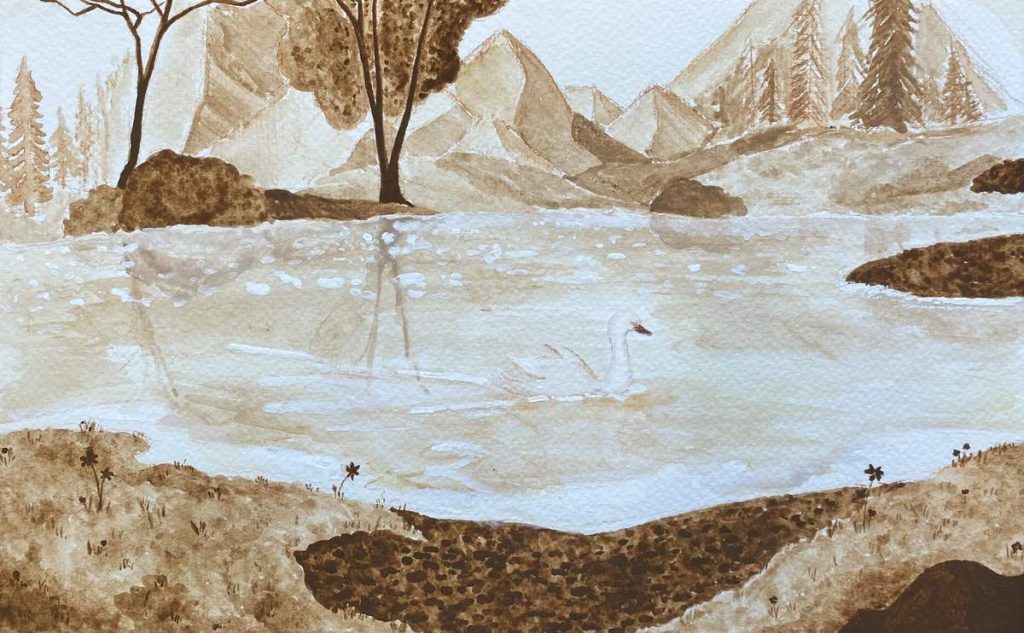 MacKillop Exhibition 2021 – Award Winners
General: VCE or VCAL Art Award
Winner
Max Harrop, Year 10
Throw Away Society
Highly Commended
Chelsea Tobin, Year 11
Freedom
Sophie Barianos, Year 11
Swan – Gouache Study