Swimming State Finals 2022
28/04/2022
SCHOOL SPORT VICTORIA – STATE SWIMMING CHAMPIONSHIPS
Congratulations to all the students who represented the College at the School Sport Victoria State Championships held at the Melbourne Sports and Aquatic Centre on Thursday 28 April.
With eleven CMC swimmers qualifying for the State Finals, the standard of competition was always going to be high. All of our competitors performed exceptionally well with Telani Bibby the standout. She was named State Champion after winning her only event for the day – the 16-year-old girls 50m Freestyle. Telani started her race well and was going stroke for stroke with two other competitors until the halfway mark. It was at that point that she found another gear and pulled away in the last twenty-five metres to record the win. It was a great swim and we are very proud of her achievement.
Our 13-year-old girls 4 x 50m Freestyle Relay Team consisting of Zarah Reynolds, Grace Mulqueen, Holly Hembrow, Zoe Reynolds also had success, finishing second in their relay event. All of the girls had brilliant swims and were very excited to finish as the State Runners Up.
Our 12-14 year girls Medley Relay Team finished a credible fourth in their event, with all of our other competitors swimming well in their events.
It was a terrific day, a great experience and such a fun way to spend a day. Thanks to Mr Driscoll for giving all of the swimmers great advice and confidence on the day.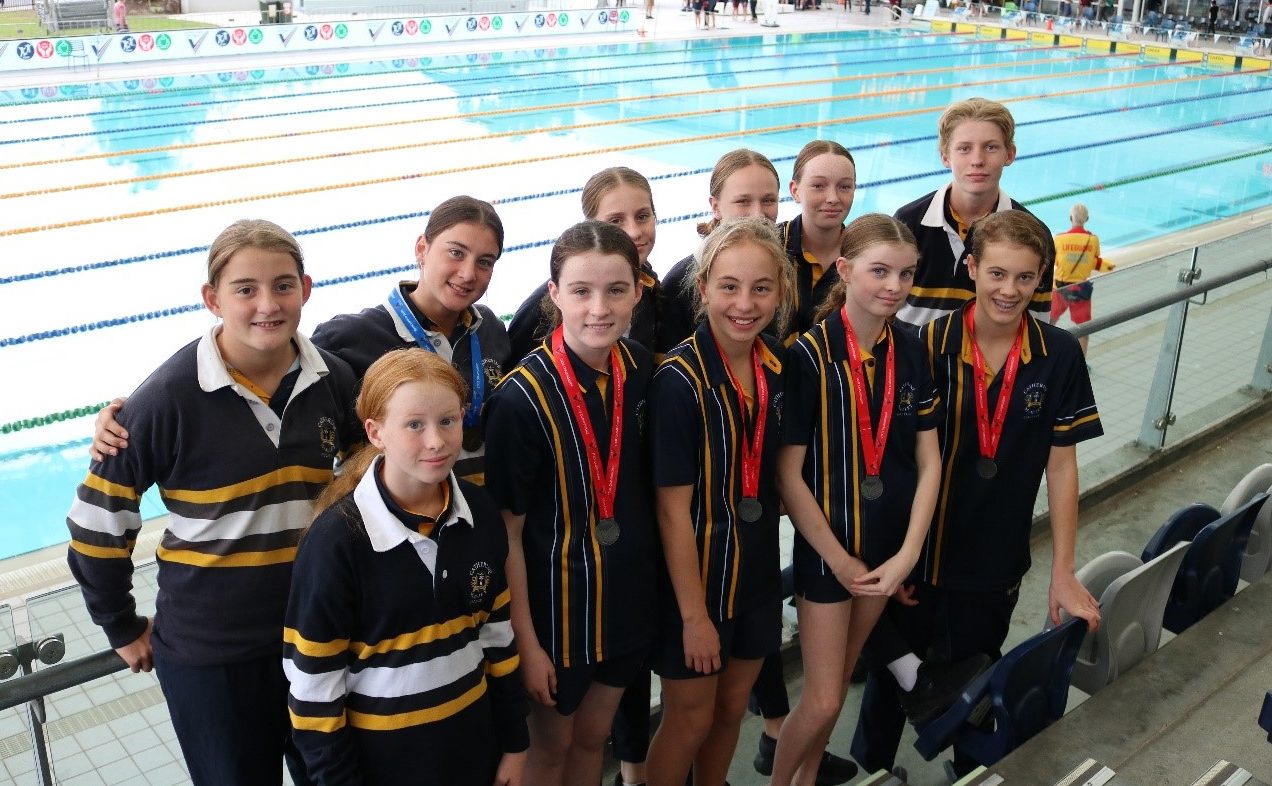 Back L-R: Zara Bibby, Telani Bibby, April Downing, Lilly Hope, Lacey Wilkie, Miller Nihill
Front L-R: Olivia Douglass, Zarah Reynolds, Grace Mulqueen, Zoe Reynolds, Holly Hembrow