Swimming Carnival
07/03/2019
What an incredible day! One full of colour, fun, competition and amazing participation.  Congratulations to ALL of the students in attendance on an absolutely fabulous Carnival.
House Chants began the day and it was the last minute genius from Jaara that got them aver the line, with a very clever interpretation of a modern tune.  Fashions on the Pool Deck were the next highlight with an incredible number of students putting in enormous effort and displaying brilliant design ideas, leading to an impressive show. Congratulations to all of the finalists, the results were as follows:
Boys
1st: Vincent
2nd: McAuley
3rd: Backhaus
Girls
1st: McAuley
2nd: Jaara
3rd: Champagnat
It was then time to hit the pool for the traditional swimming events, alongside the start of the Tug-O-War Competitions and the Egg and Spoon Splash and Dash.  The Best Bomb again proved to be the most popular event on the program with hundreds keen to show their bombing style.  The Cork Scramble had the younger year levels very entertained, whilst the Jumping Sack races saw the houses with impeccable teamwork take out the points on offer.
The swimming events continued into the afternoon with some great performances. The enthusiastic participation from the Year 12s saw the train heading for the station with smooth yet rickety precision. The day concluded with the traditional Year 12 Leap of Faith as well as some free time in the pool for the rest of the school.
With all events complete the Year Level Champions were announced followed by the House Champion – congratulations to MacKillop on a great win.
Congratulations to all our winners listed below, but reflecting on the day and seeing the joy on so many faces, everyone was a winner one way or another.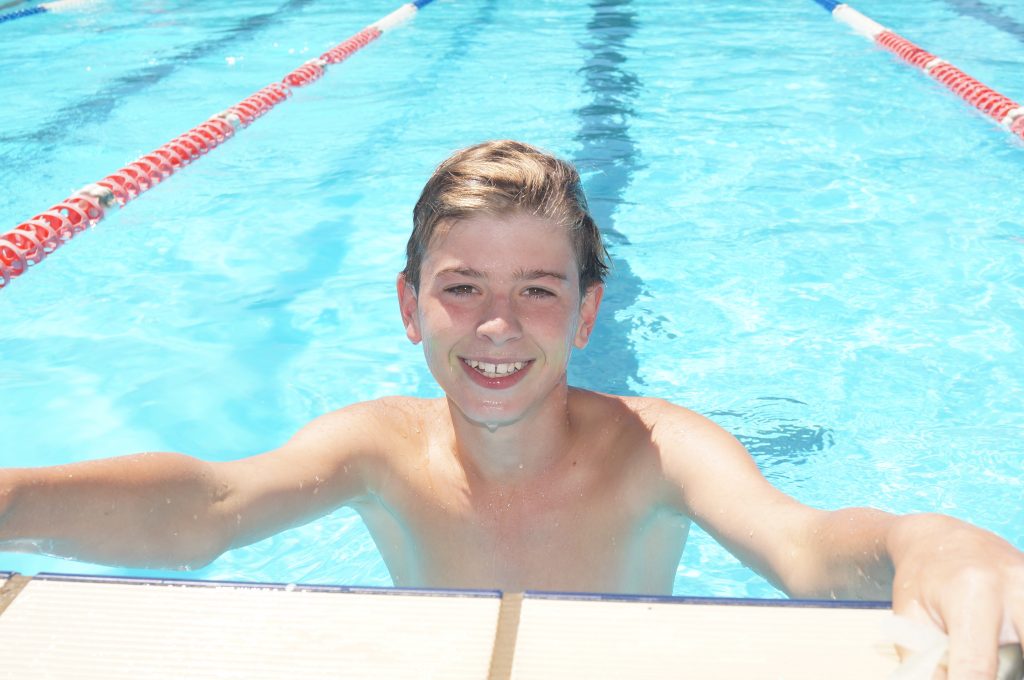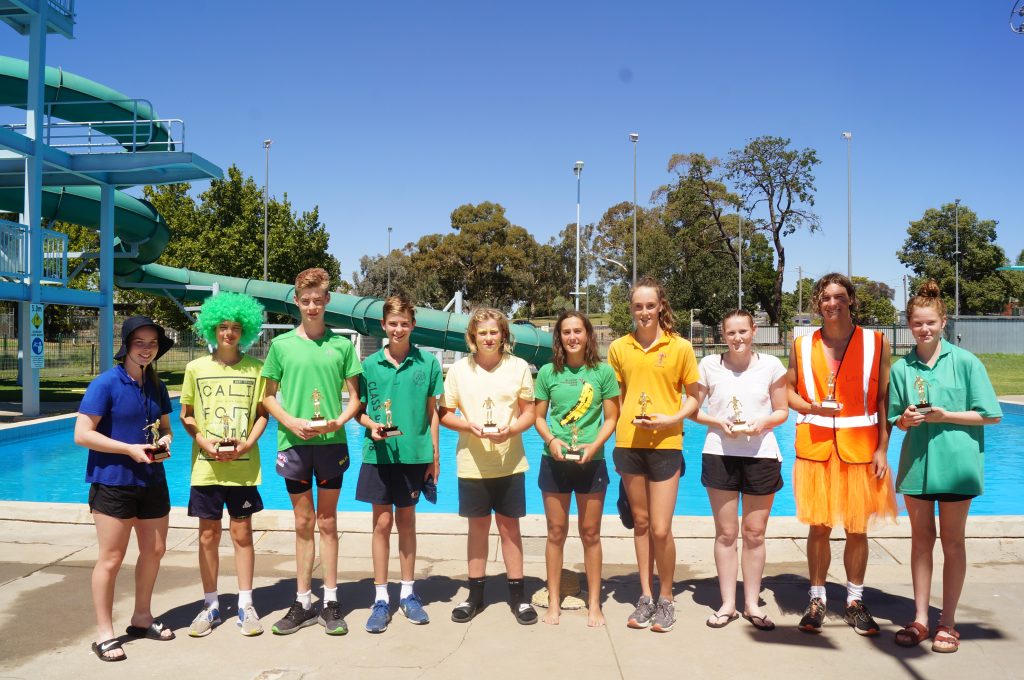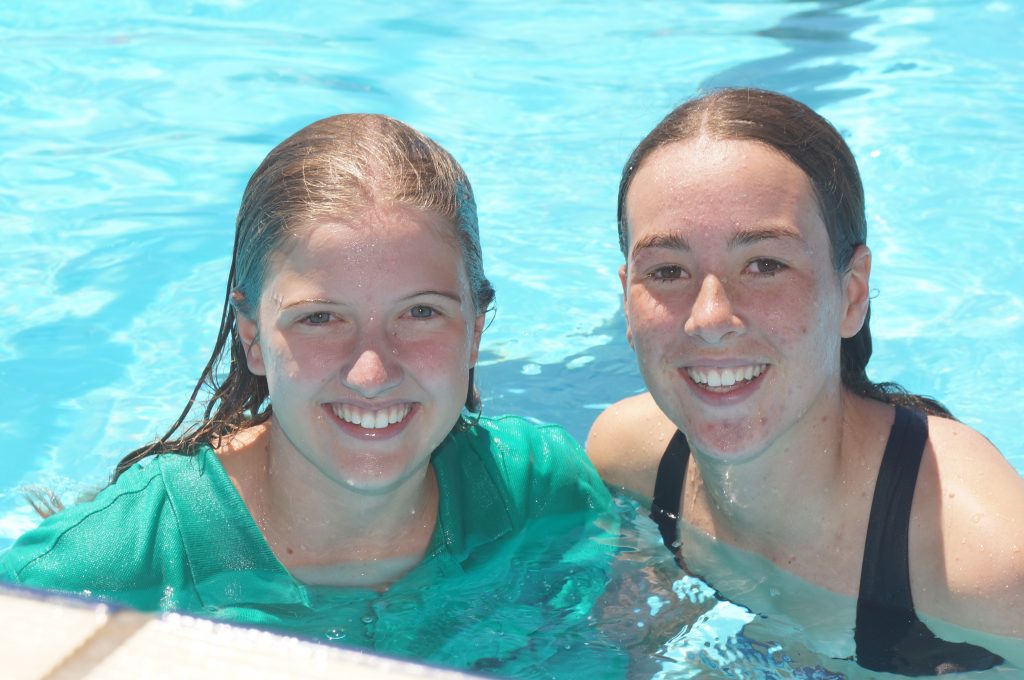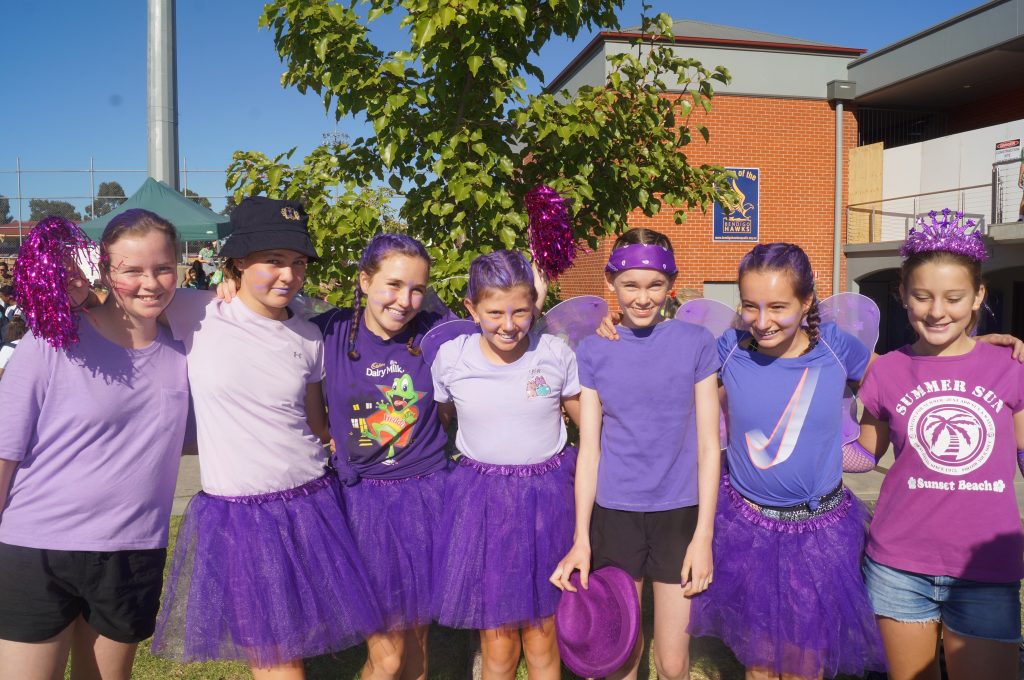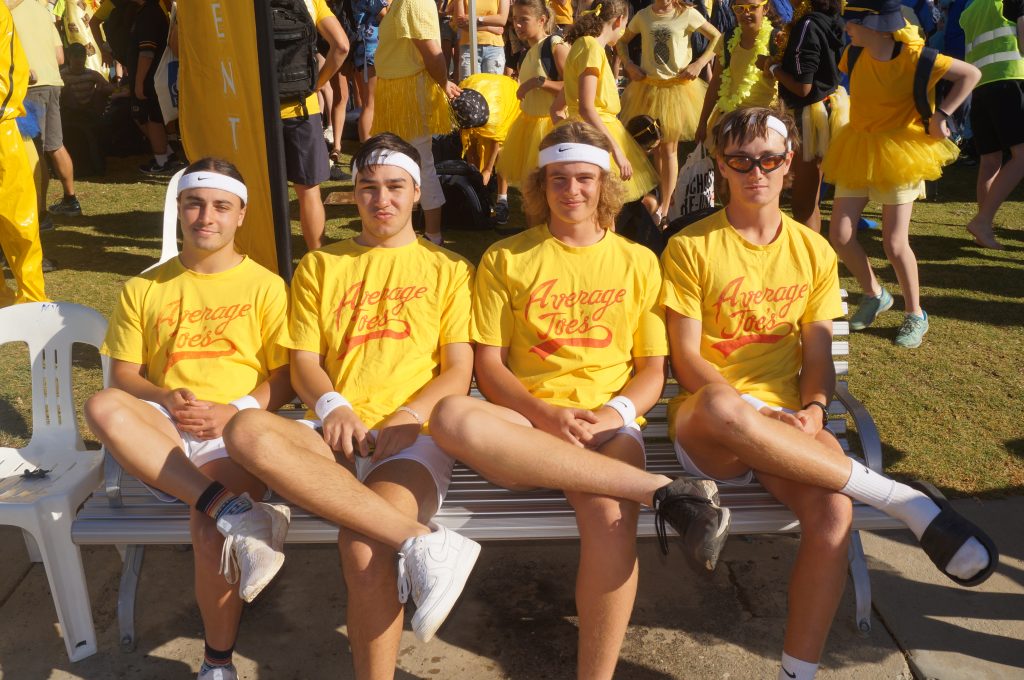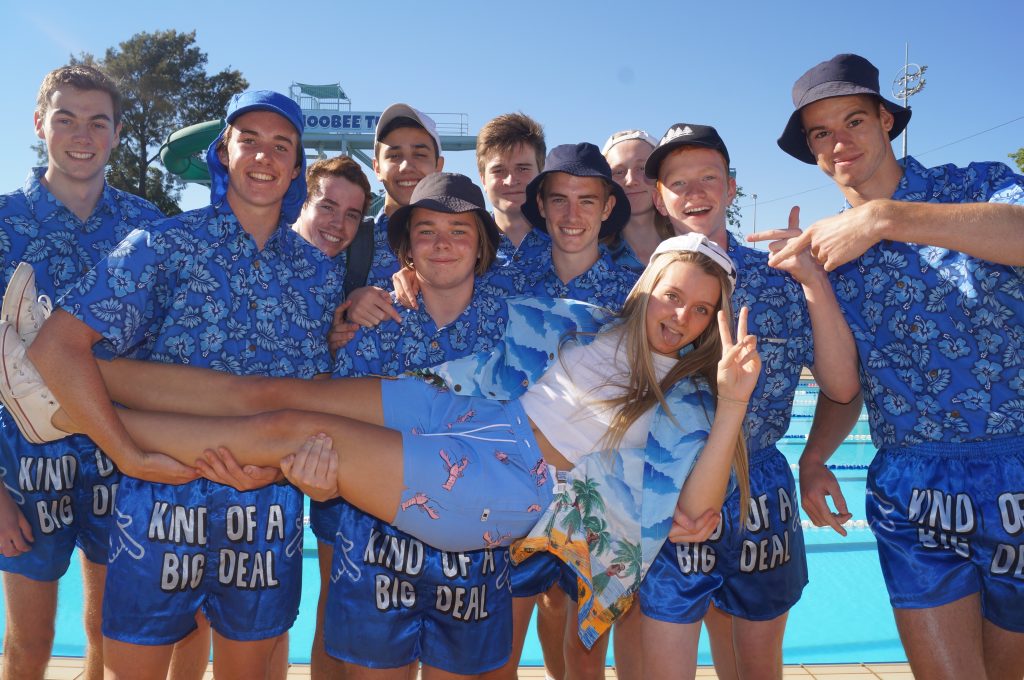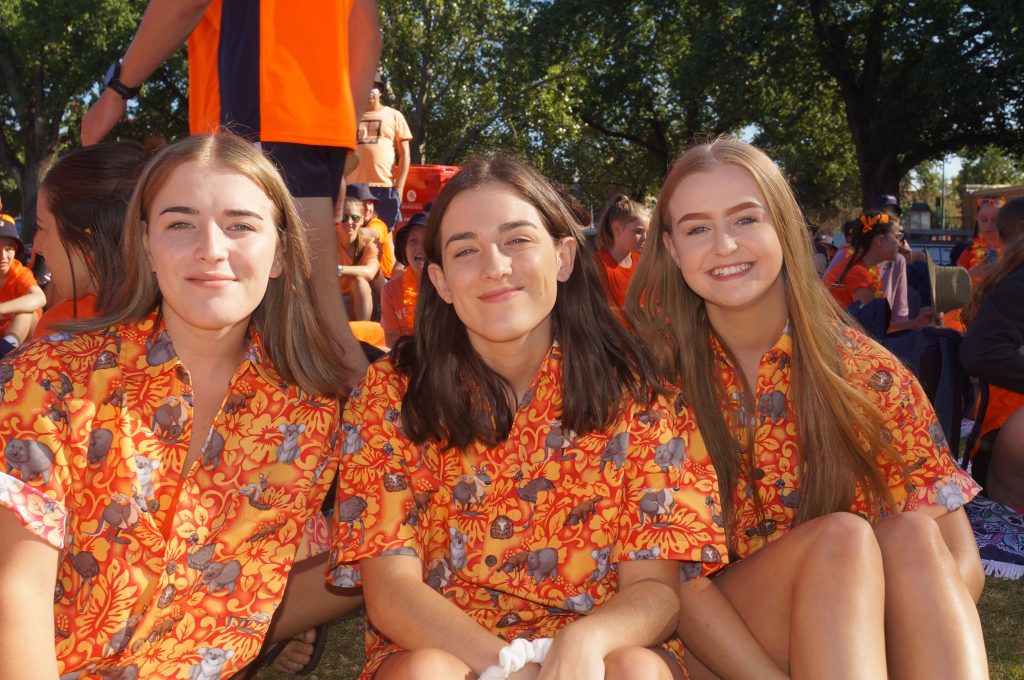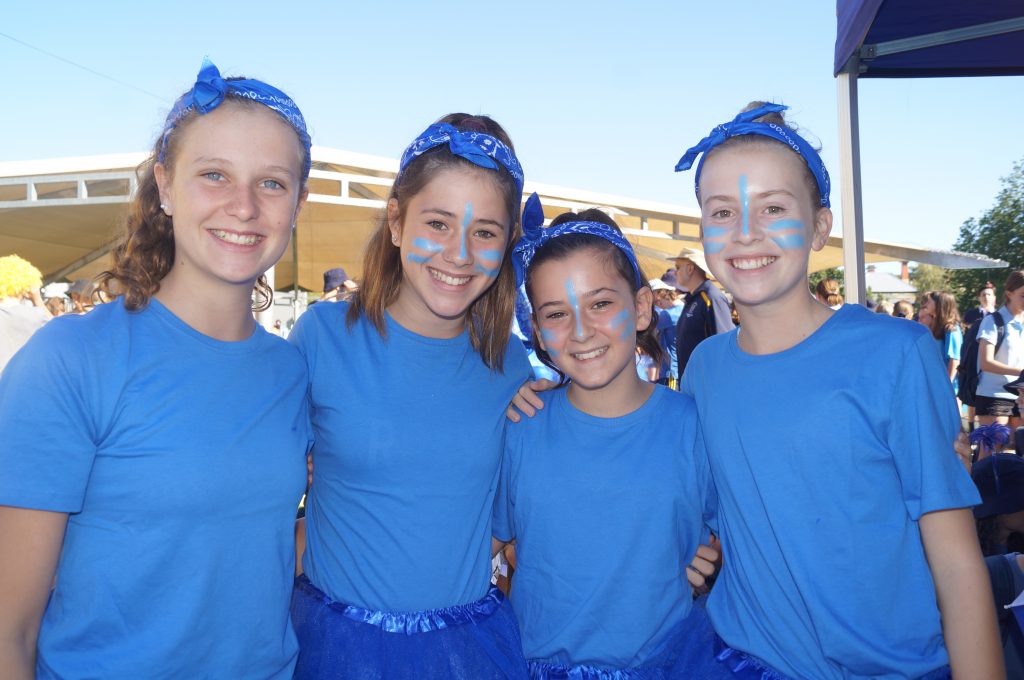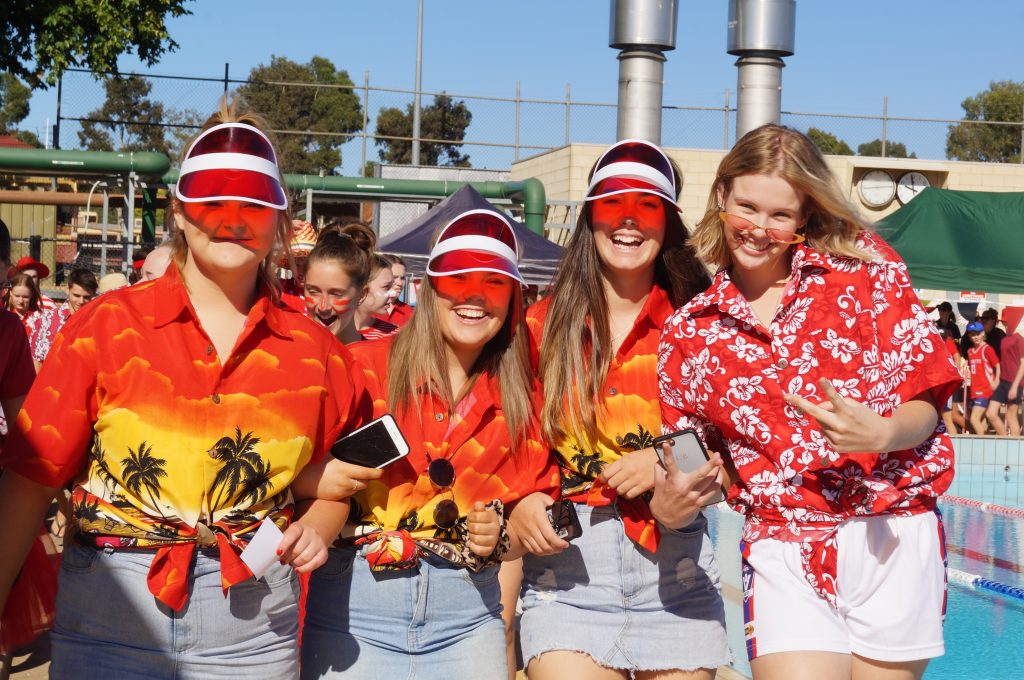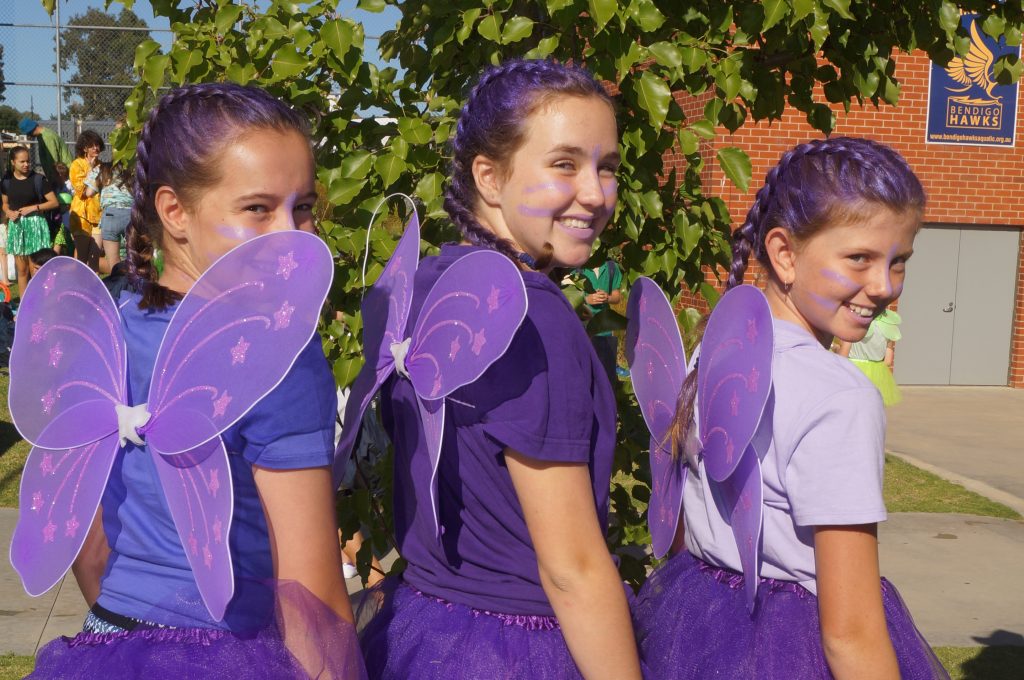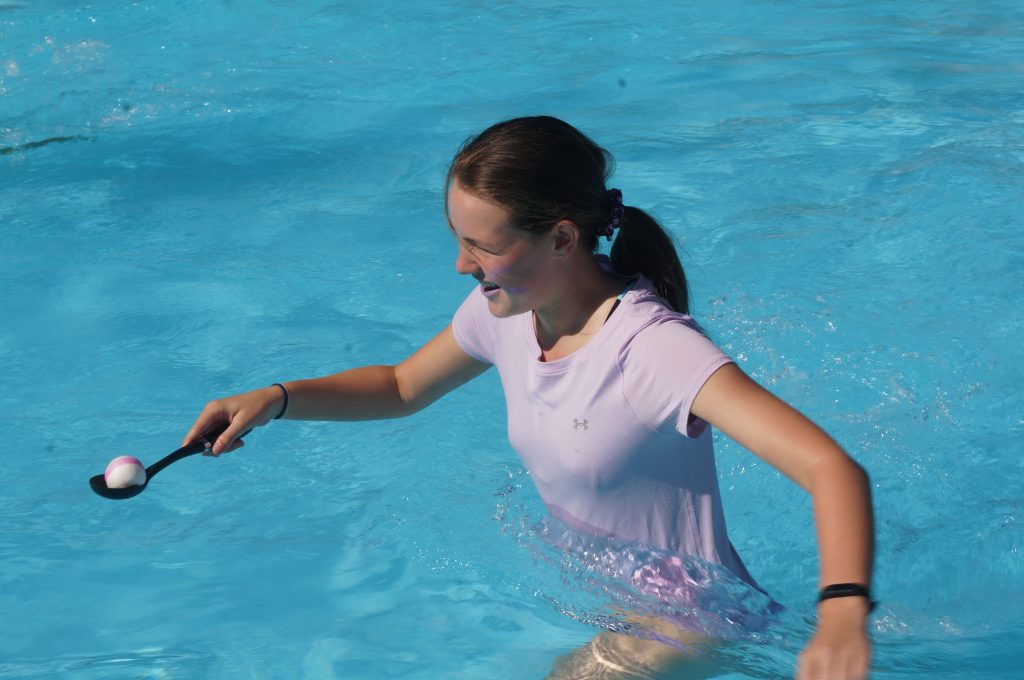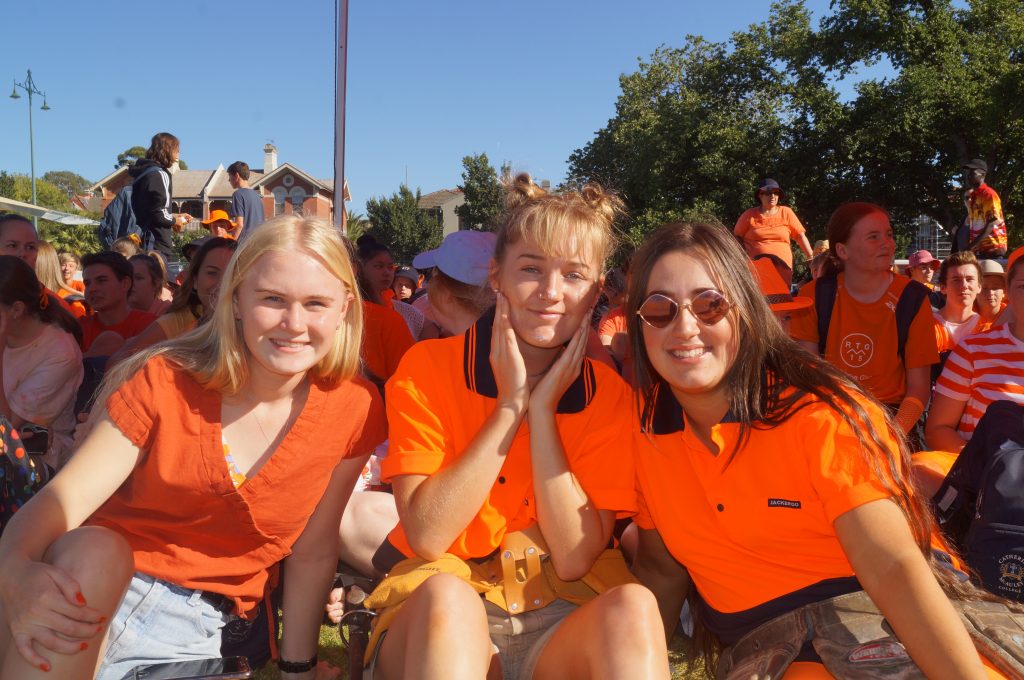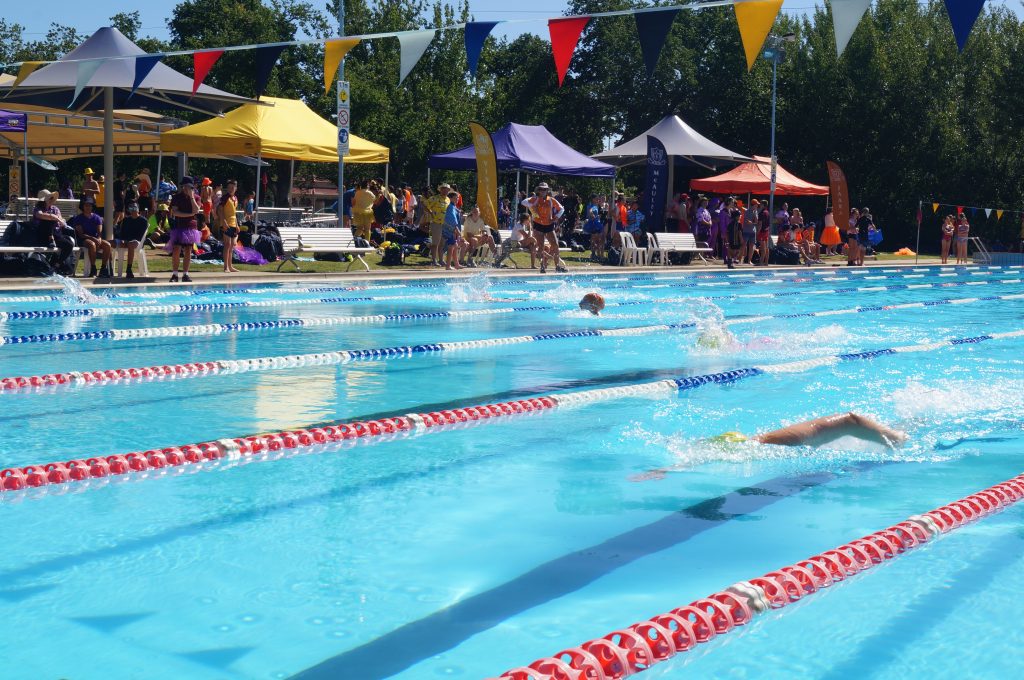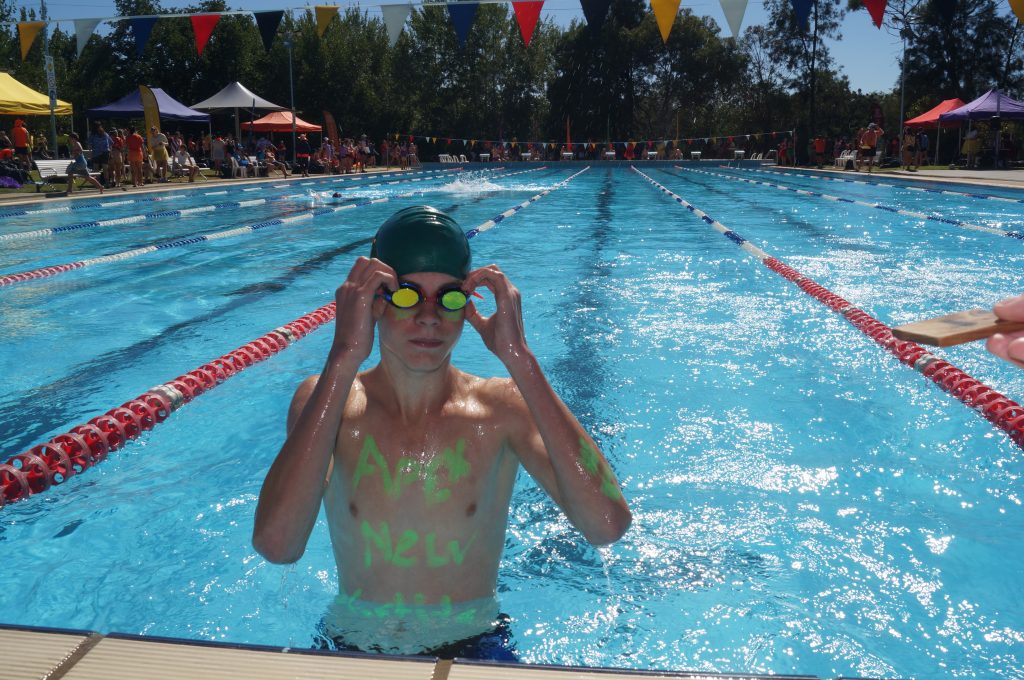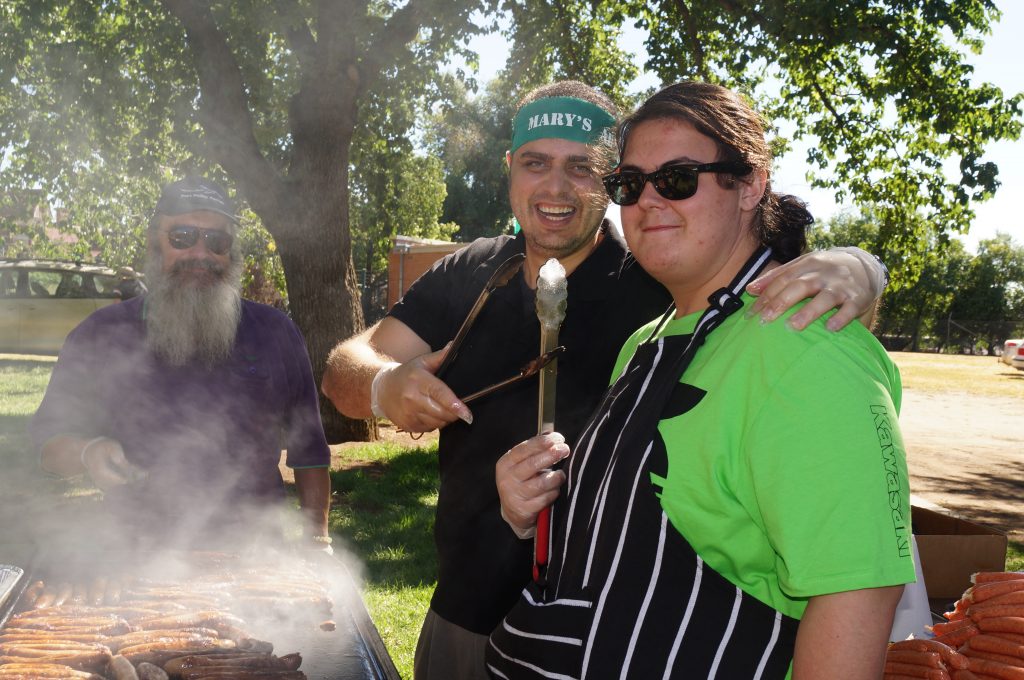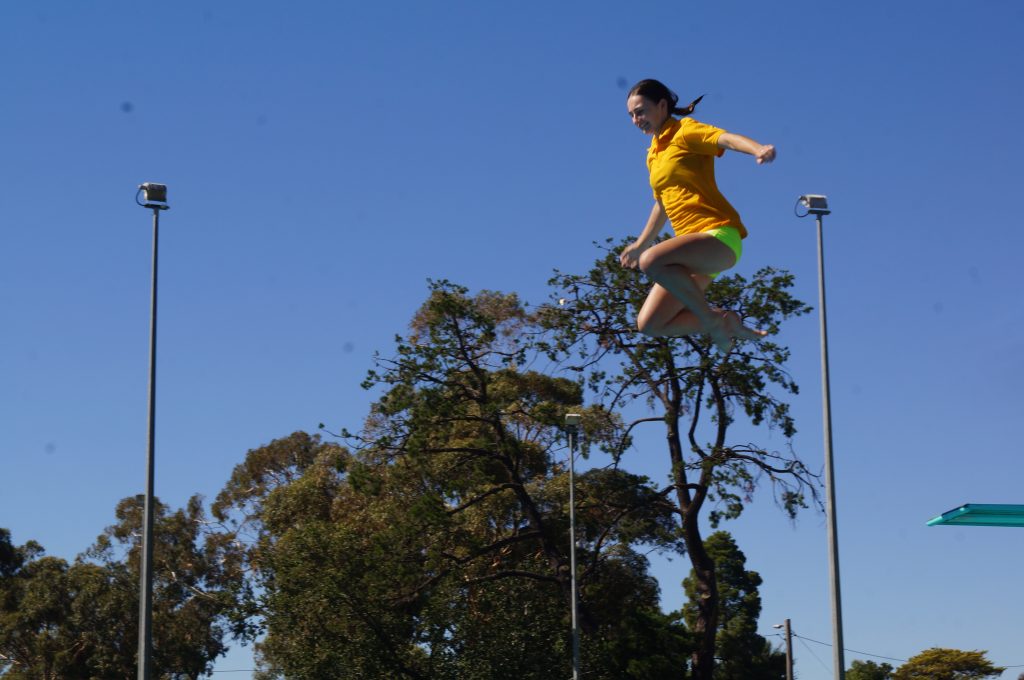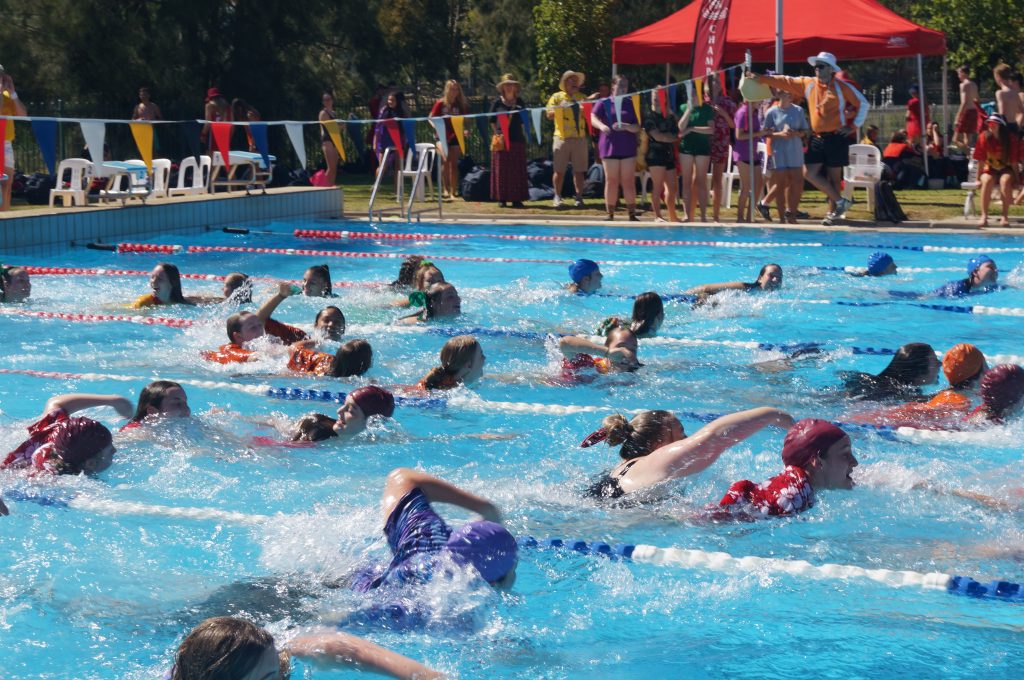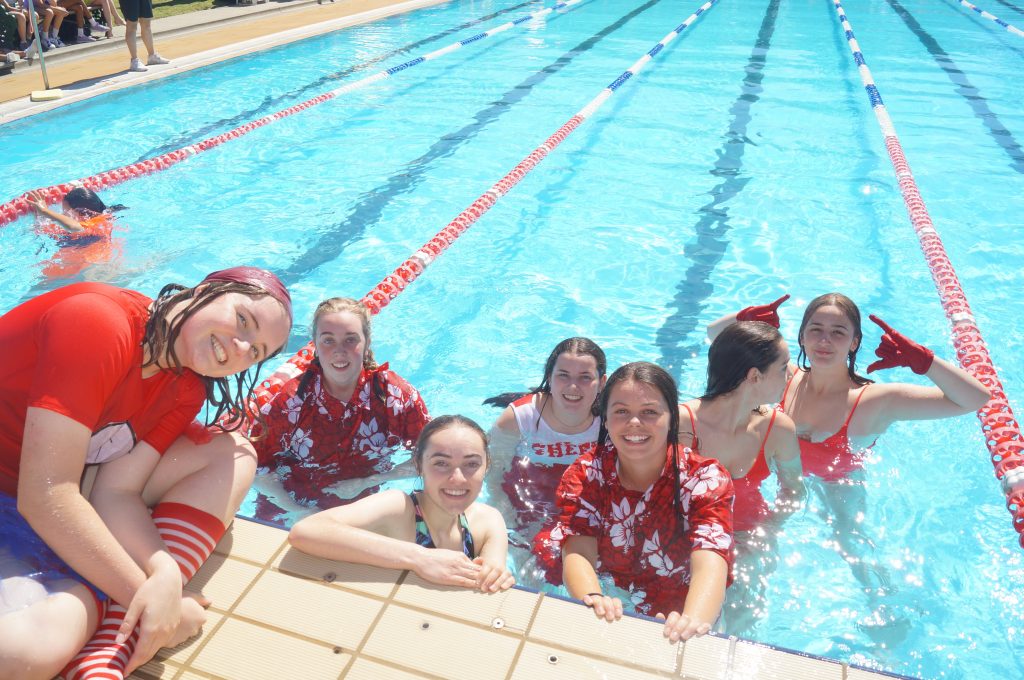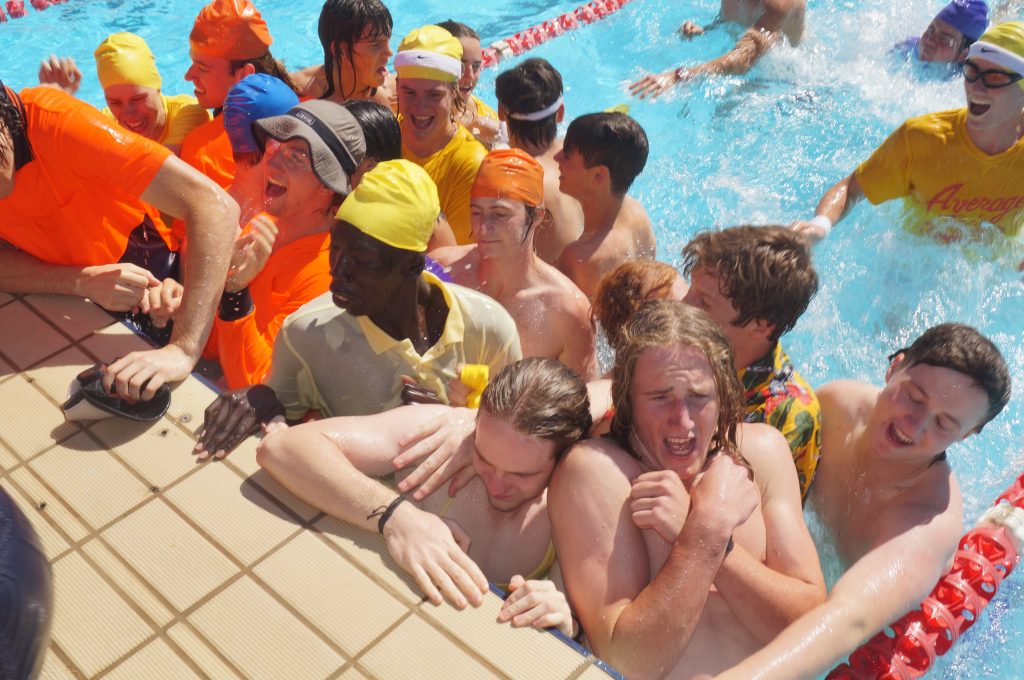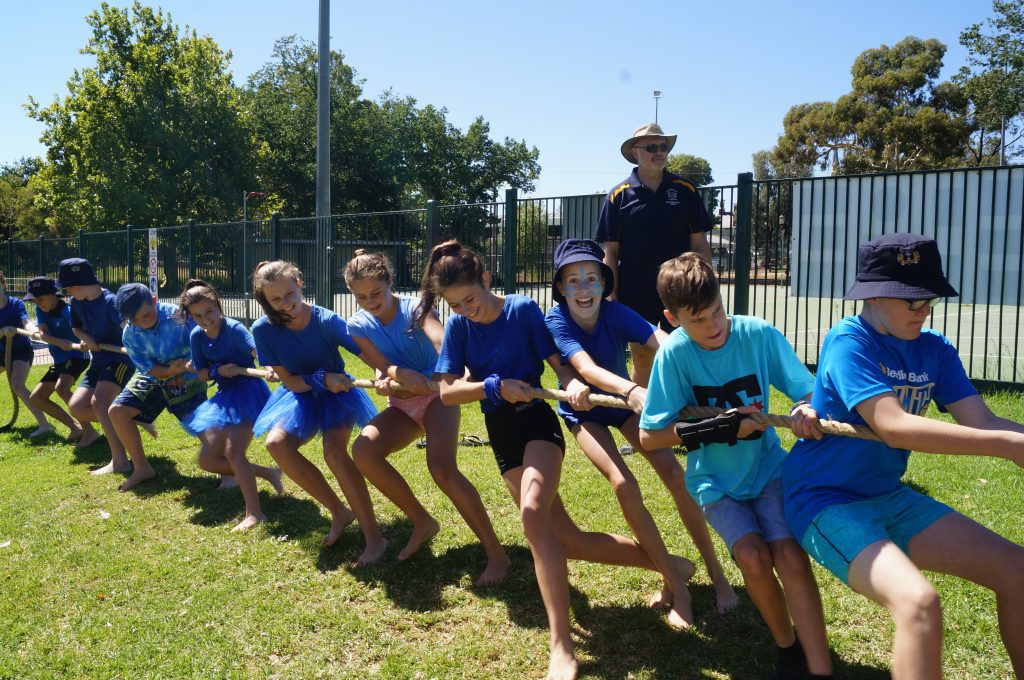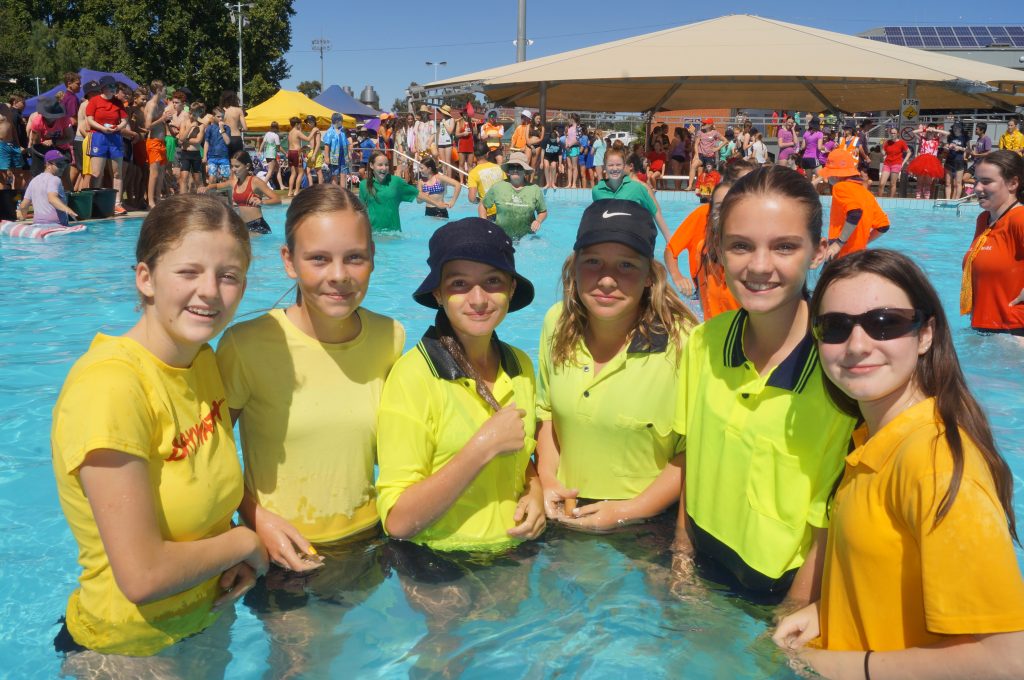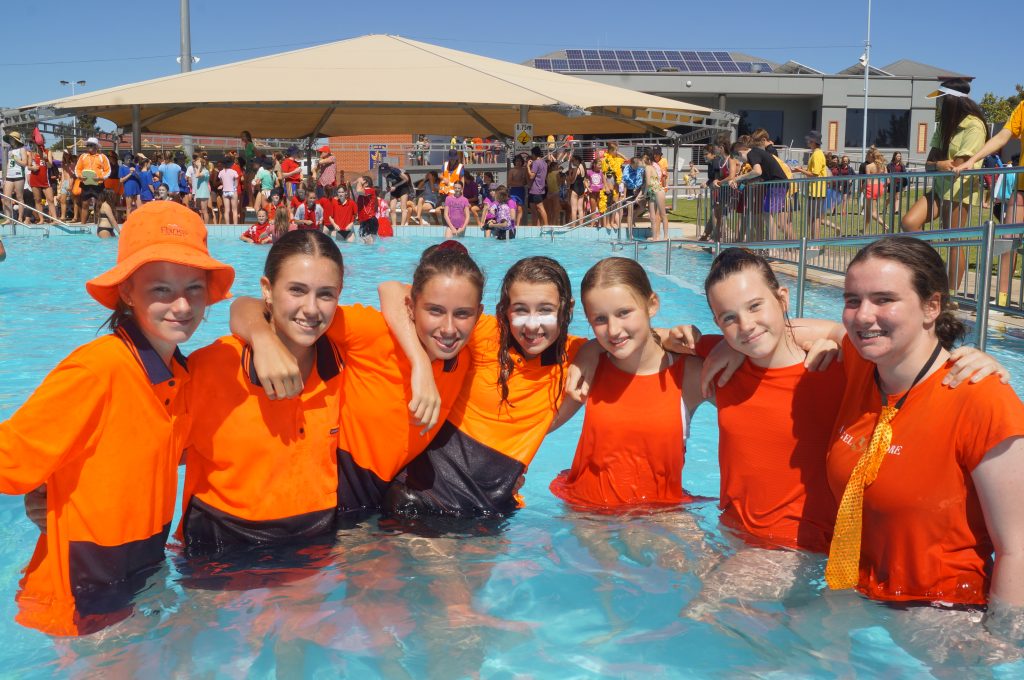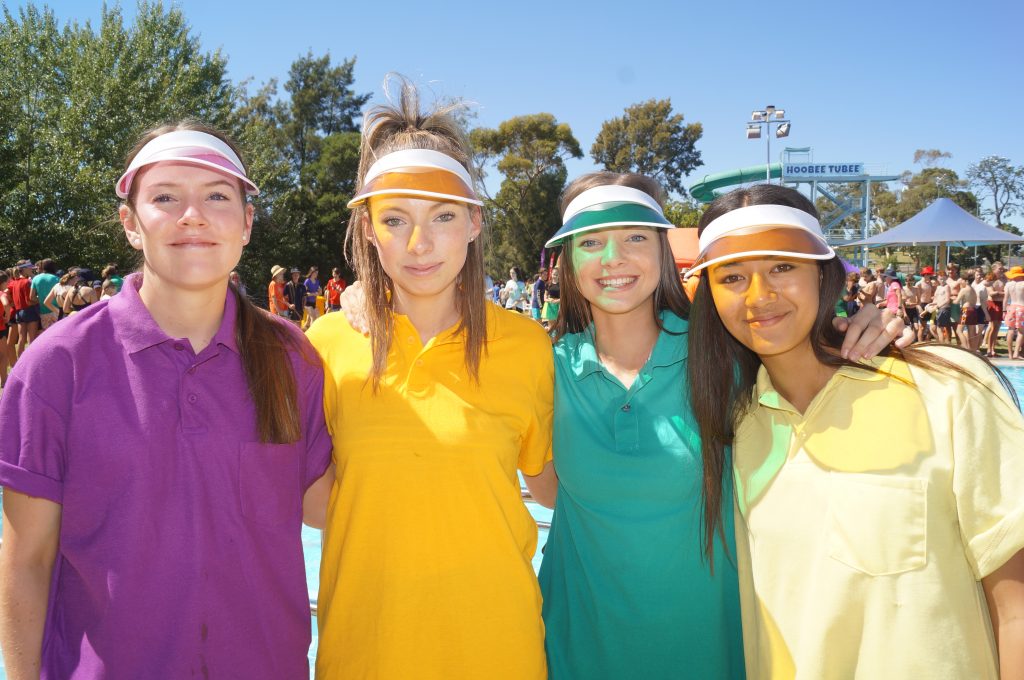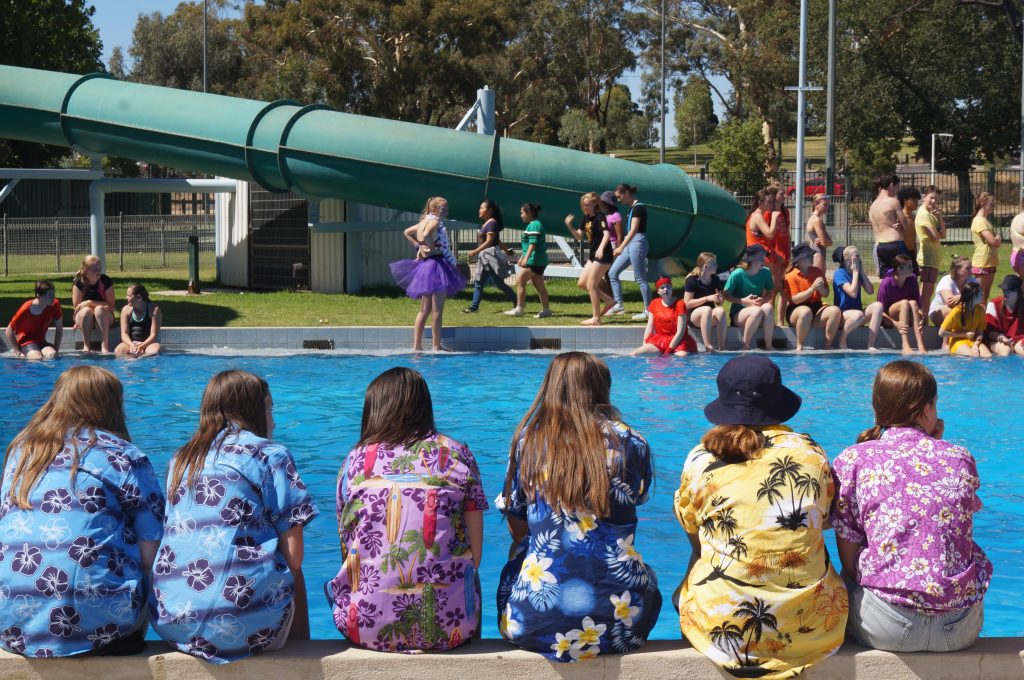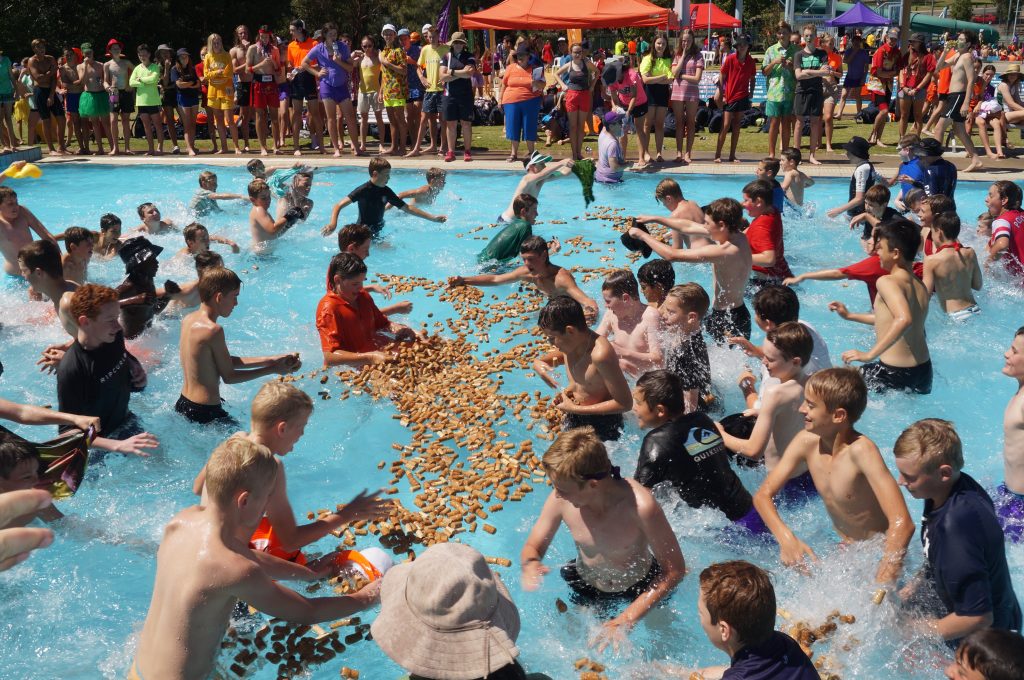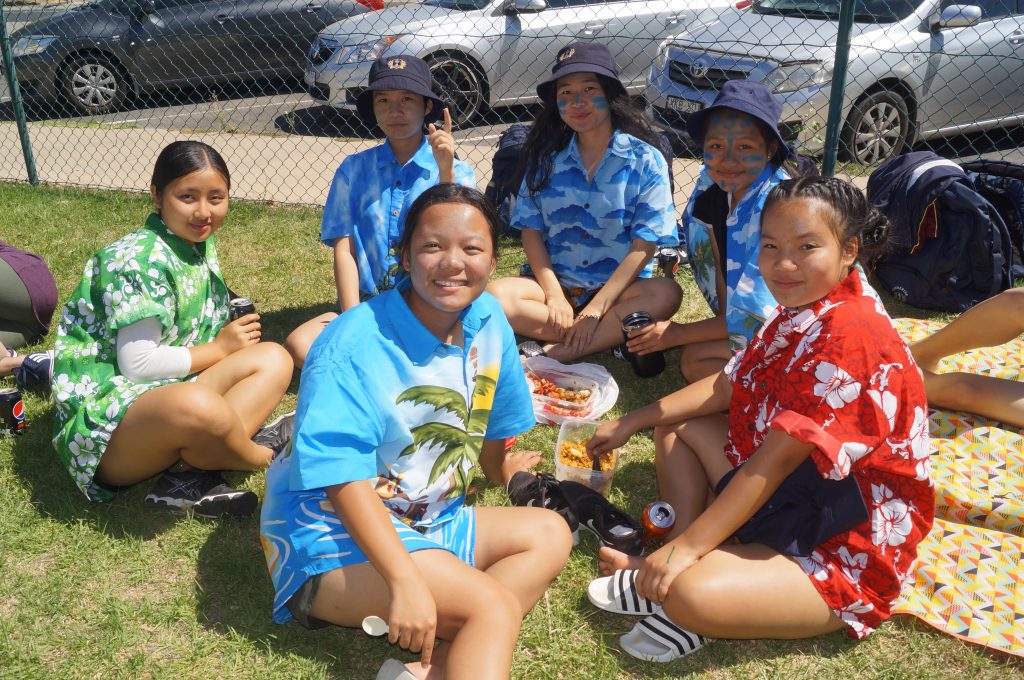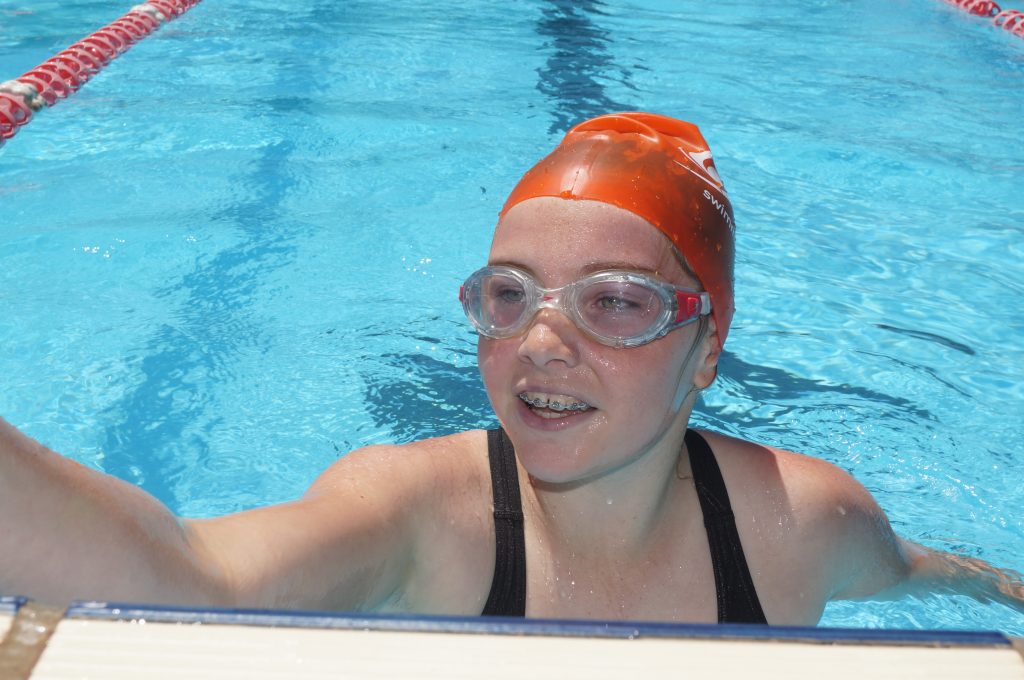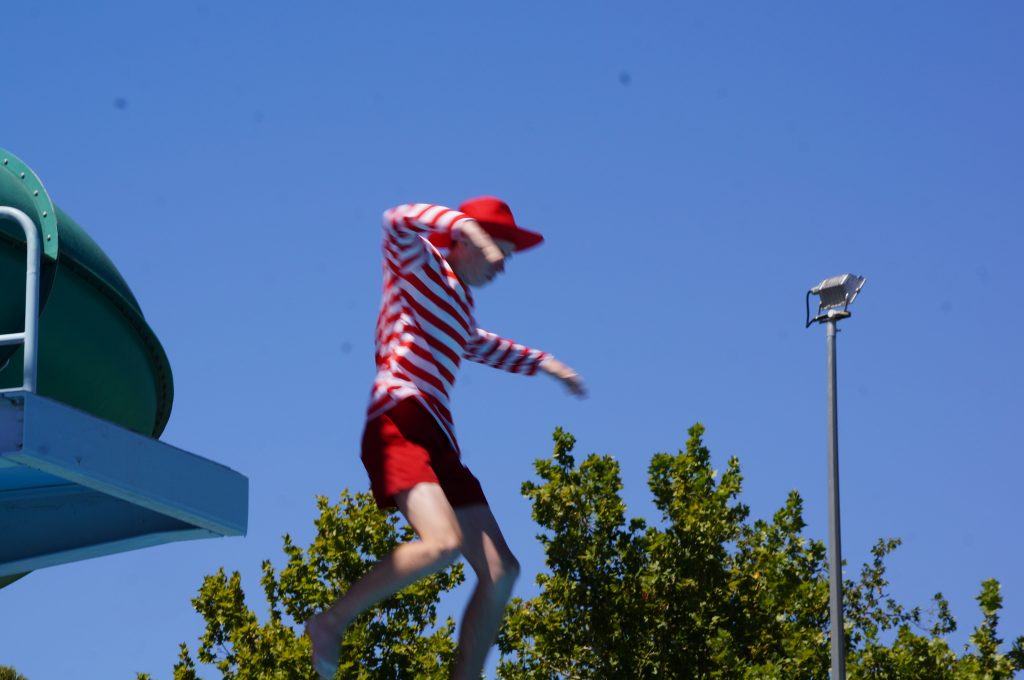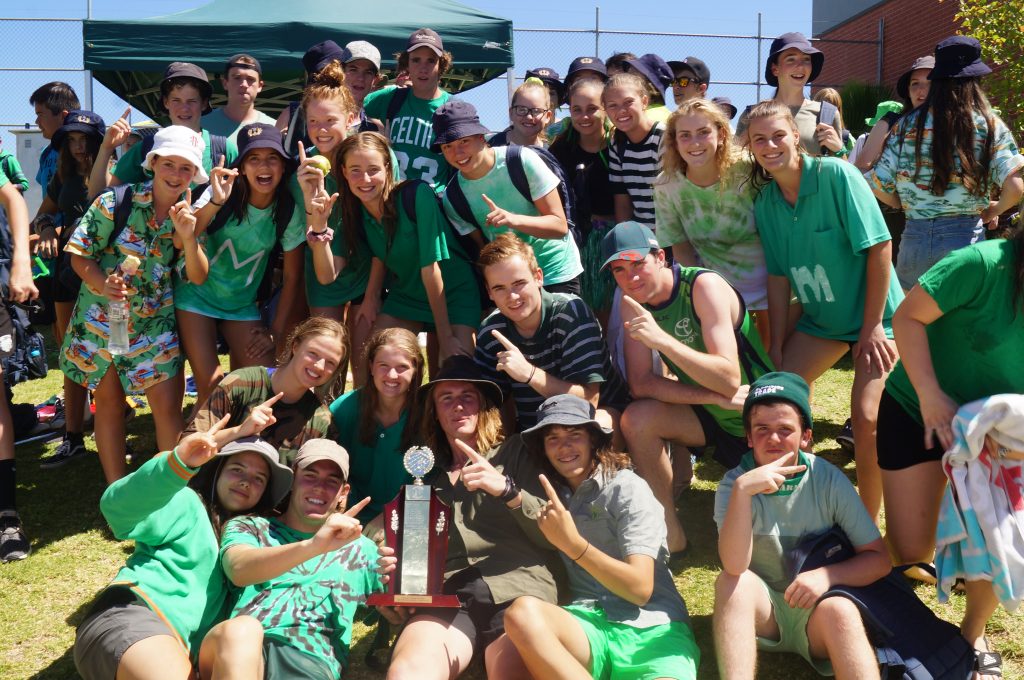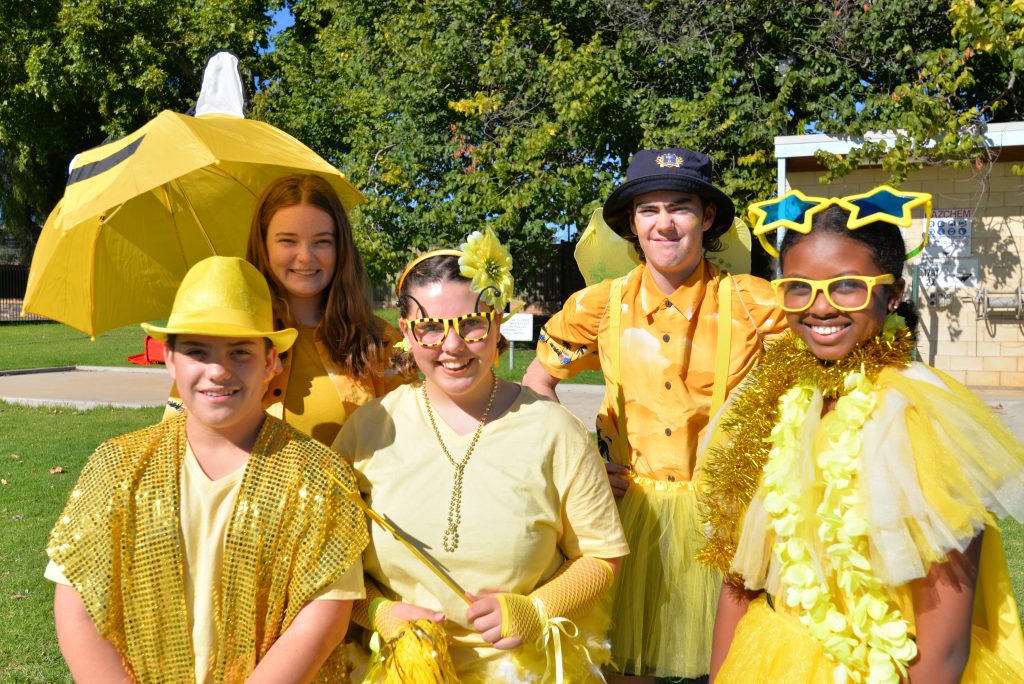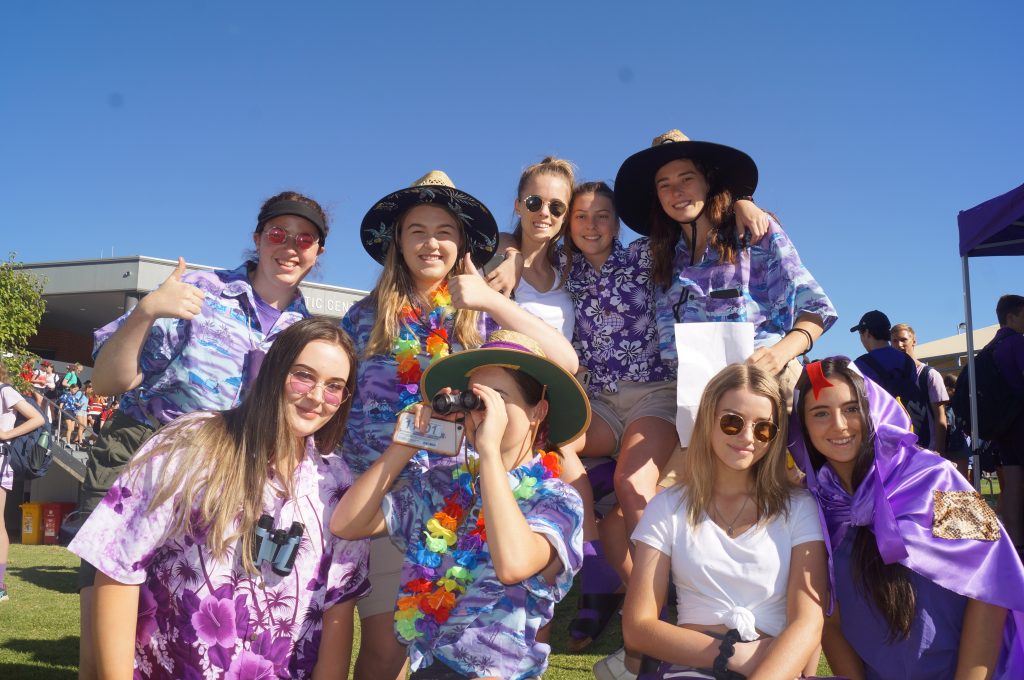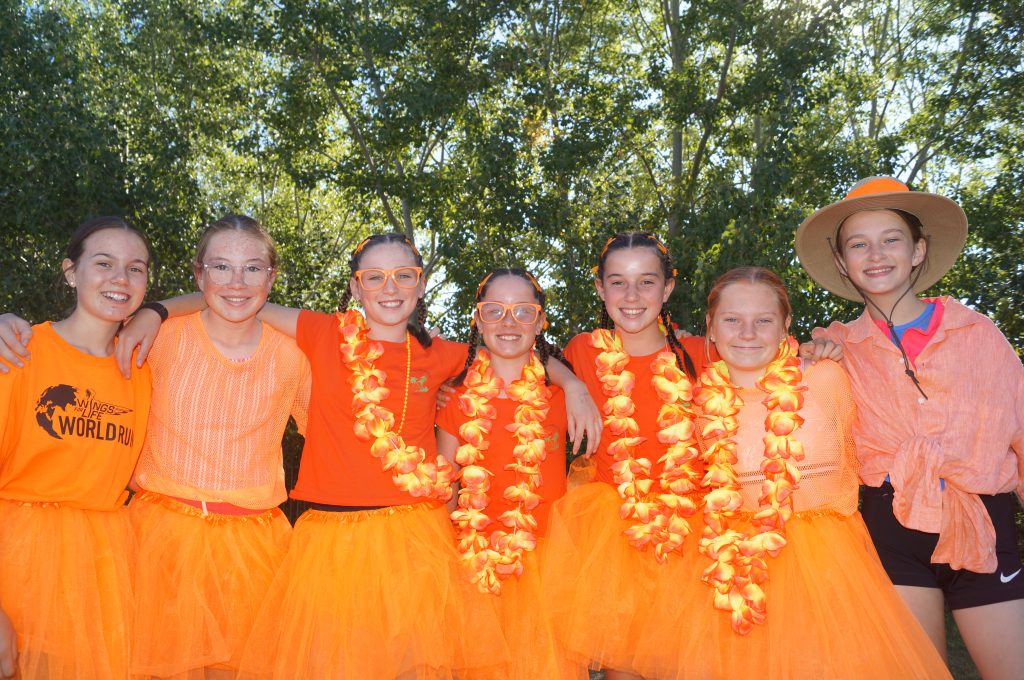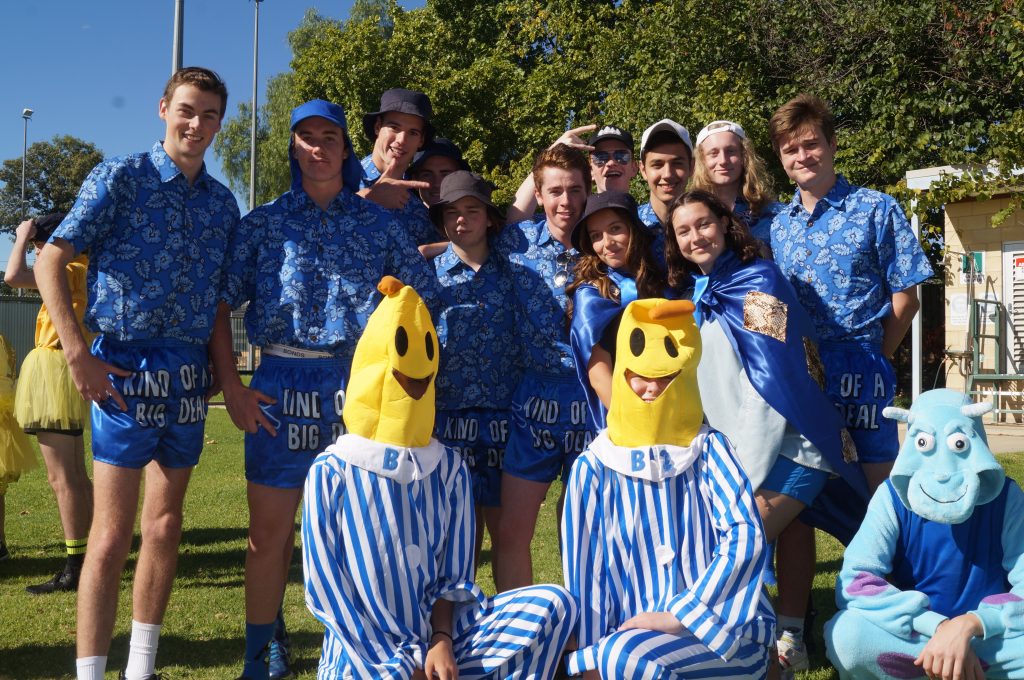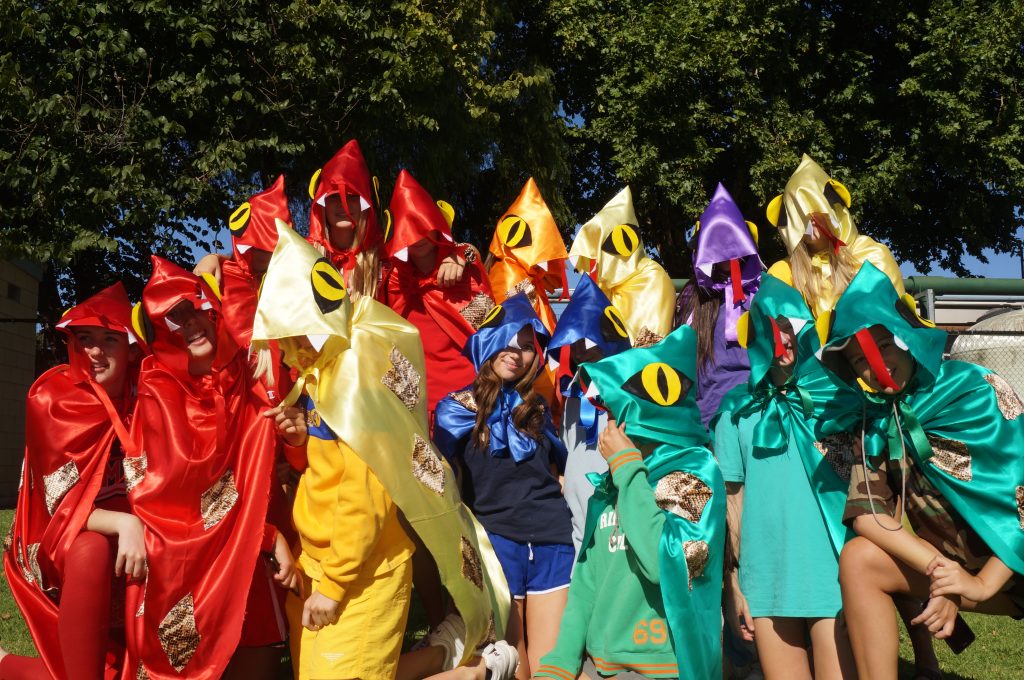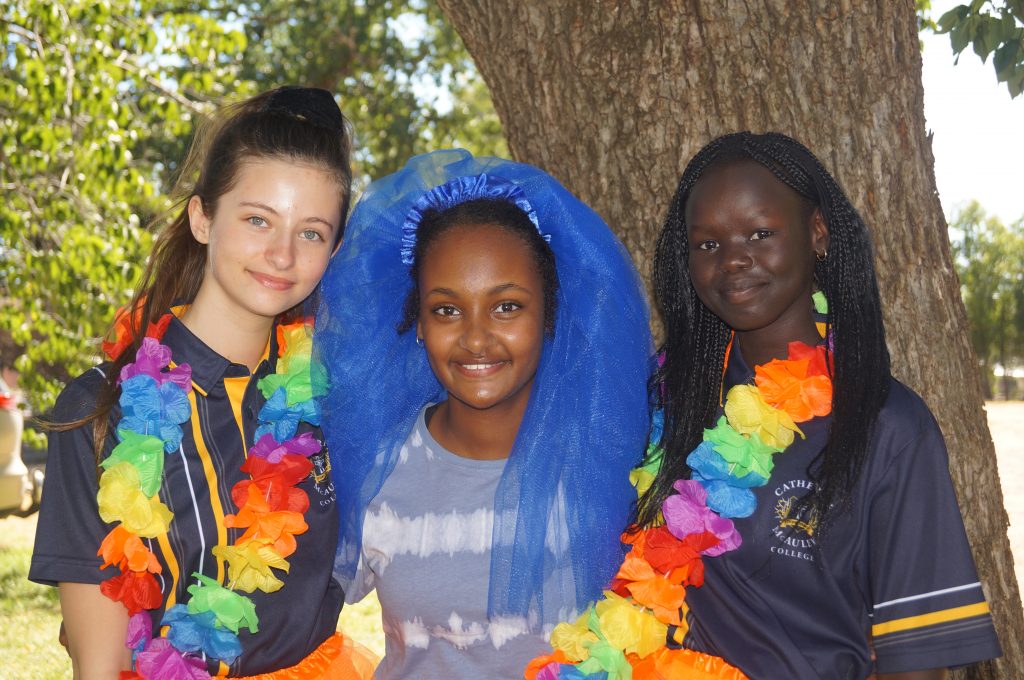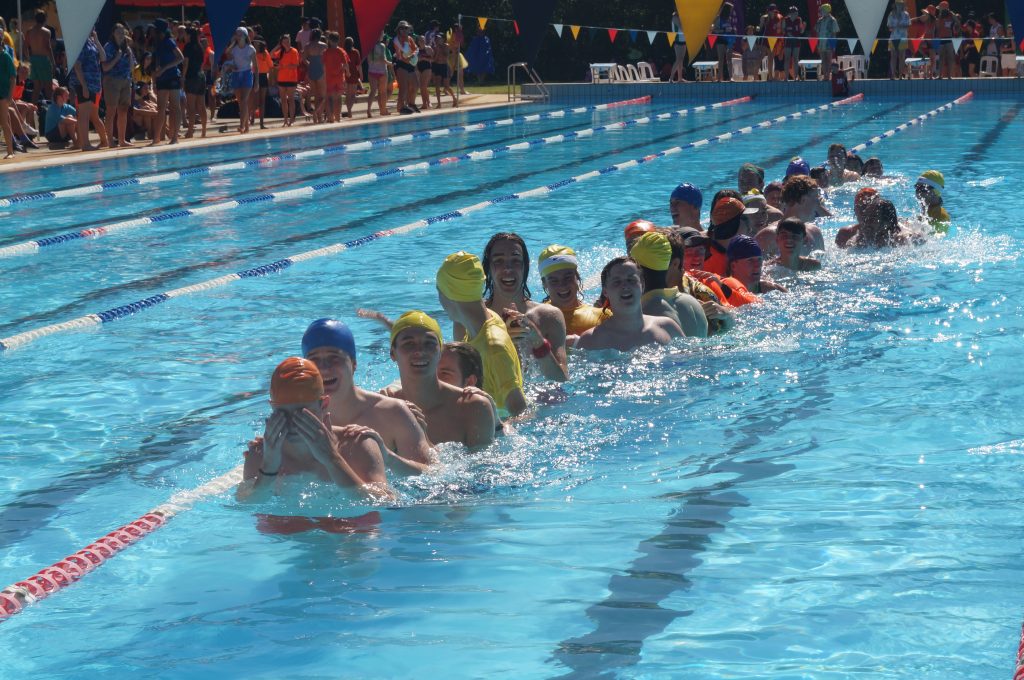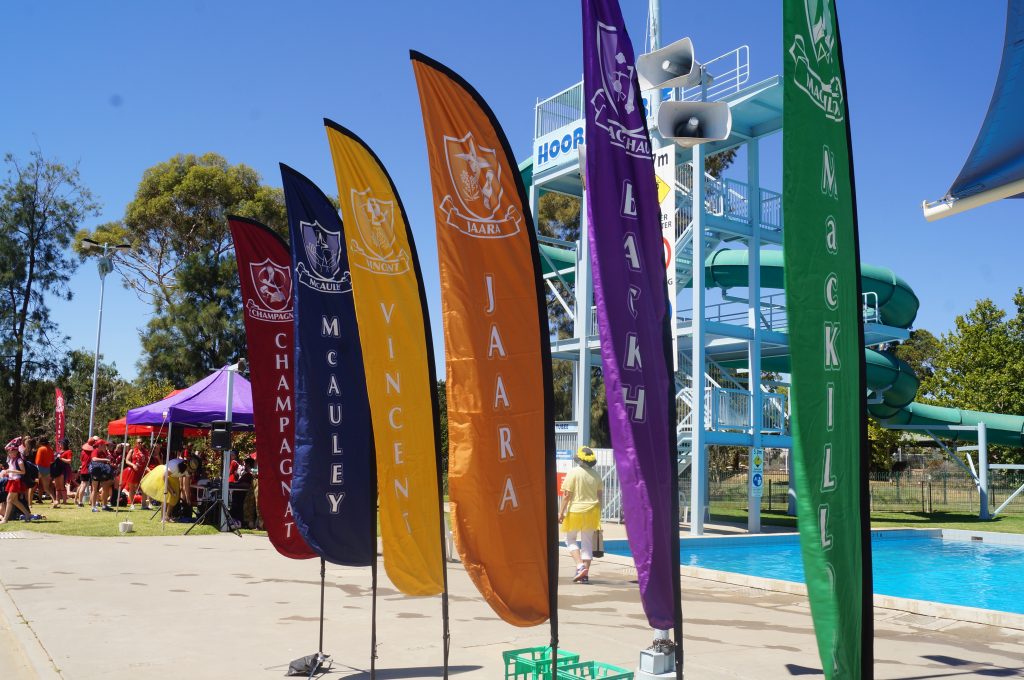 Year Level Champions
Year 7 Girls: Telani Bibby (Jaara)
Year 7 Boys: Kalan Hand (MacKillop)
Year 8 Girls: Maggie Burke ( MacKillop)
Year 8 Boys: Kayne MacKay (Vincent)
Year 9 Girls: Arkie Donnelly (MacKillop)
Year 9 Boys: Ethan Sharp (MacKillop)
Year 10 Girls: Layla Day (Vincent)
Year 10 Boys: Tully Dunlop (MacKillop)
Year 11 Girls: Erin Smeelie (Jaara)
Year 11 Boys: Matthew Carroll (Jaara)
Year 12 Girls: Bella Livingston (McAuley)
Year 12 Boys: Mitchell Sherlock (Jaara)
House Results
1st: MacKillop
2nd: Champagnat
3rd: Jaara
4th: Backhaus
5th: Vincent
6th: McAuley
Thanks to all the staff that helped across so many activities and jobs. These days do not run without everyone being on board and your efforts ensured that the day ran efficiently and smoothly.
Thanks also to the maintenance staff for assisting with getting everything required to and from the pool as well as assisting with the set up.
Thanks to Coliban Water for the use of their portable bubble taps on the day – another great community service that we benefit from.
Mrs Maree Pearce, Sports Coordinator