Sun Country Cup Football
CATHERINE McAULEY COLLEGE (CMC) vs BENDIGO SENIOR SECONDARY COLLEGE (BSSC)
A sunny but chilly day greeted the CMC Second XVII Senior Football Team to take on their counterparts from BSSC in Round 1 of the Sun Country Cup. BSSC kicked to the scoring end in the first quarter but were well held by the CMC defence who bottled it up in the dead pocket for fair stretches of the quarter, as well as launching a few counter attacks of their own.
With scores level to begin the second quarter the CMC boys continued their good form and created several scoring chances, scoring two goals five behinds for the quarter. A tad more accuracy in front of goal would have seen the boys with a bigger half-time score – a quick transition goal to BSSC with ten seconds left on the clock also hurt CMC before half time.  However, the lead of eight points was promising.
Most of the third quarter was played in the BSSC forward line. They built up a lead of seventeen points by three-quarter time, kicking three goals eight to a solitary behind from CMC.
Hopes were high for CMC, kicking with the breeze in the last quarter, to reel in their opposition and go on to victory, but alas this was not to be. The effort was there but skills, in particular kicking to a teammate continued to let us down with numerous turnovers occurring. BSSC were much safer with the ball in hand and dominated possession for the quarter and appeared to have more run in their legs at the end of the game.
Final Scores: BSSC 6-17-53 defeated CMC 5-10-40
Goals: Nick Keogh 2, Darcy Bakes, Isaac Amor, Angus Hernon
Best Players: Tom McKinley played a strong game all day, doing the hard yards in and under to set up numerous possessions for teammates. Nick Keogh was a winner in the ruck and a scoring threat up forward. Darcy Bakes was a terrier around the packs with his "Stevie J" goal a highlight. Ben Hann and Murdoch Mulqueen worked hard to lead the defence. Max Membrey was a solid contributor throughout.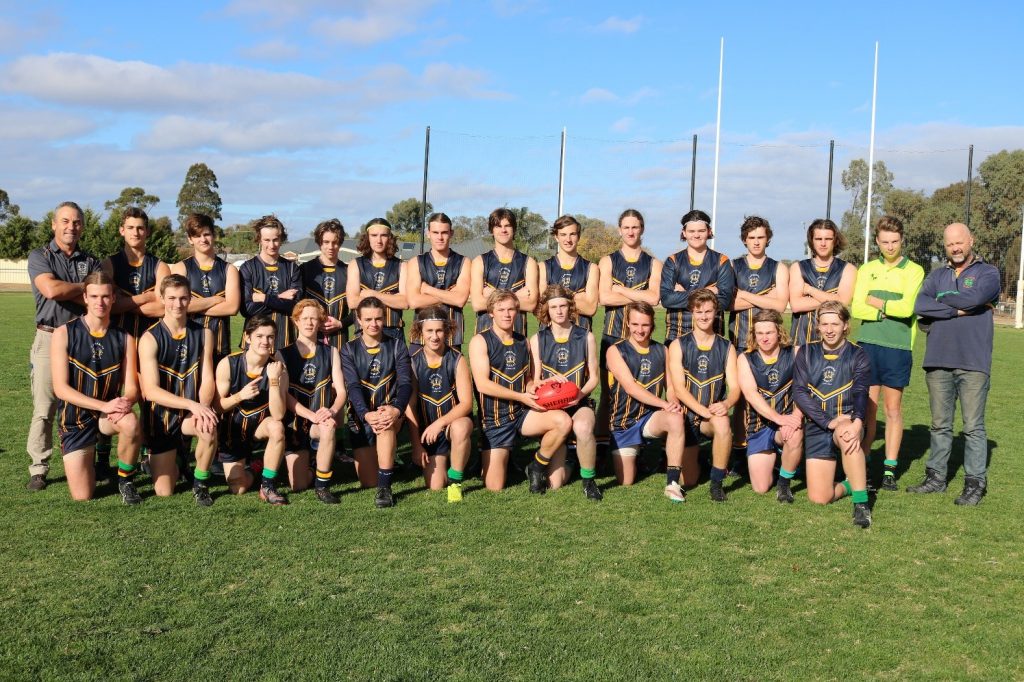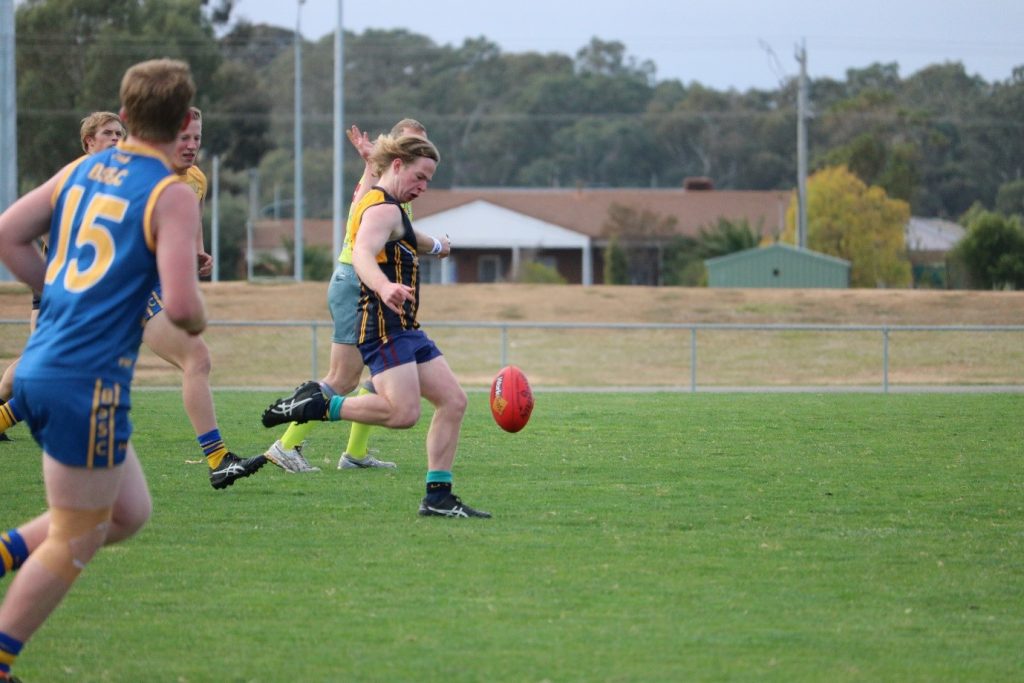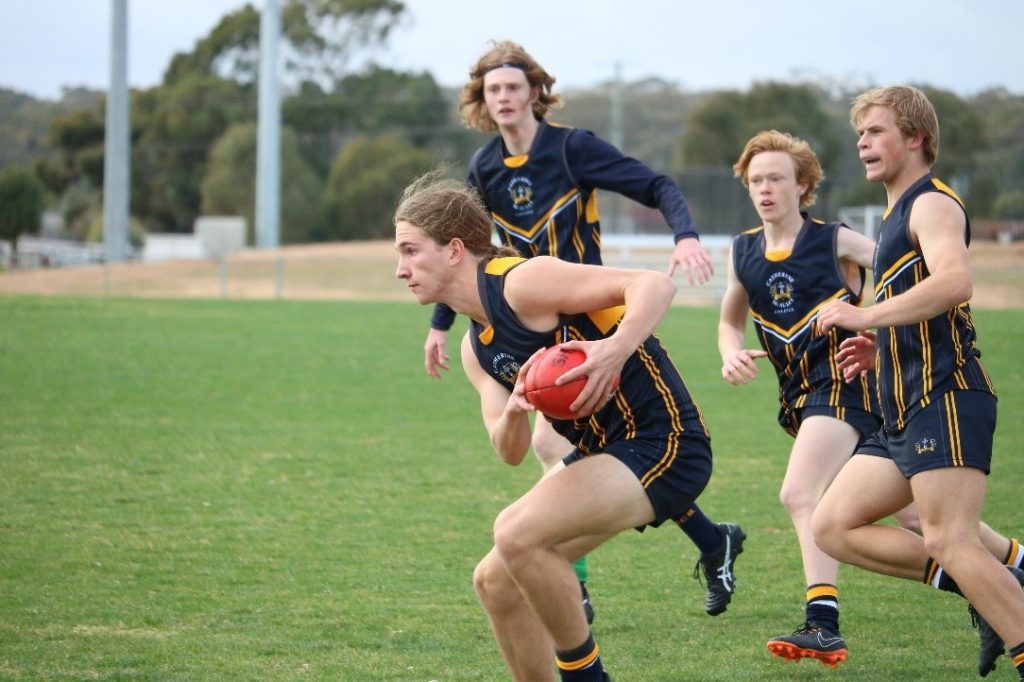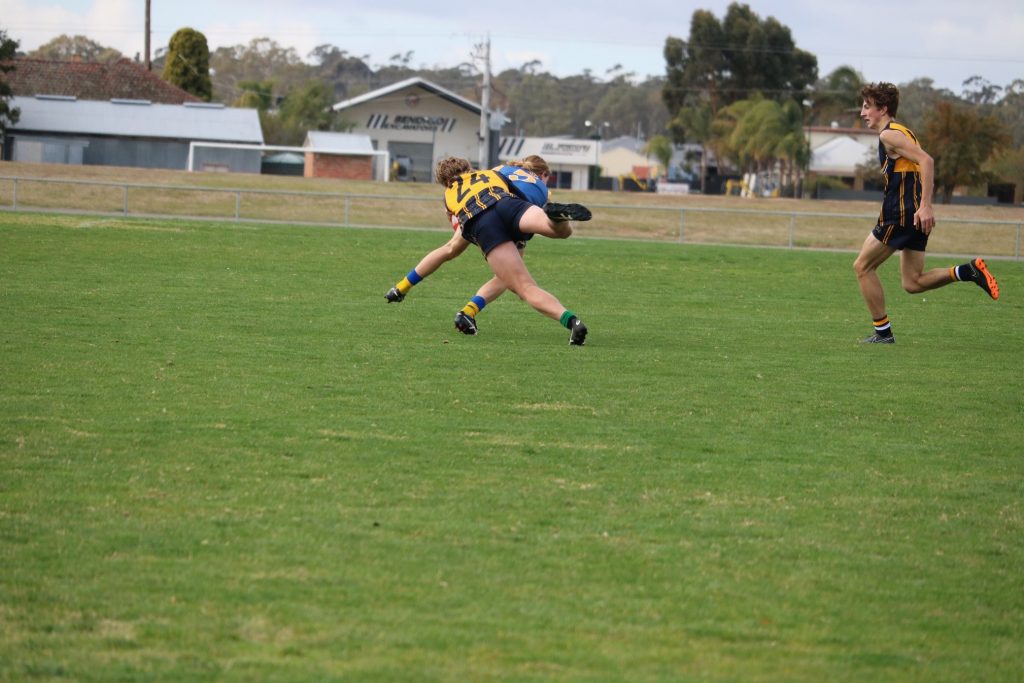 Back Row L-R: Mr Andrew Wild (Coach), Declan Slingo CH10, Maxwell Campbell MK9, Reardon McIvor JR7, Jack Stevens VT10, Darcy McKinley BK11, Lachlan Baker MK11, Nicholas Keogh VT10, Murdoch Mulqueen MY8, Zac Featherby JR11, Lachlan Horan BK8, Benjamin Hann VT7, Isaac Amor MK8, James Naughton MY10 (Runner), Mr Kevin Sharkey (Coach)
Front Row L-R: Nathan Vincent JR7, Ethan Mulqueen MY7, Lachlan McKern MY7, Darcy Bakes MK9, Lachlan Morley JR10, Dakota Slingo CH7, Angus Dickson MY9, Max Membrey VT10, Angus Hernon JR9, Jay Bowen JR9, Tom McKinley MY9, Connor Mul