Success for junior tennis
08/03/2023
SCHOOL SPORT VICTORIA – SANDHURST DIVISION
Junior Tennis
It was a successful day for Catherine McAuley College Year 8 Boys' and Junior Girls' teams at the Sandhurst Division Junior day on Tuesday 28 February. All students represented CMC wonderfully and were enthusiastic to get on the courts and play.
In the first round, the girls played Marist College Bendigo and had a great win, with the boys following suit, defeating East Loddon P-12 College.
In the second round, the boys won in straight sets against Weeroona College; however, the girls came up against a tough opponent in Girton Grammar School and unfortunately lost, but it was a terrific match and Girton were great competitors.
During the third round, the girls had a bye and the boys had another win – defeating Marist in straight sets. The girls ended the day on a high, defeating East Loddon in a straight sets win.
To finish the day, the boys won against Girton, two sets to one and then won their final game for the day in straight sets against Castlemaine Secondary College.
The Year 8 Boys were overall winners of the tournament, with the girls finishing in second place. It was a great day and a wonderful achievement for CMC.
We wish the Year 8 Boys all the best at the Loddon Mallee Regional day in Mildura in early May.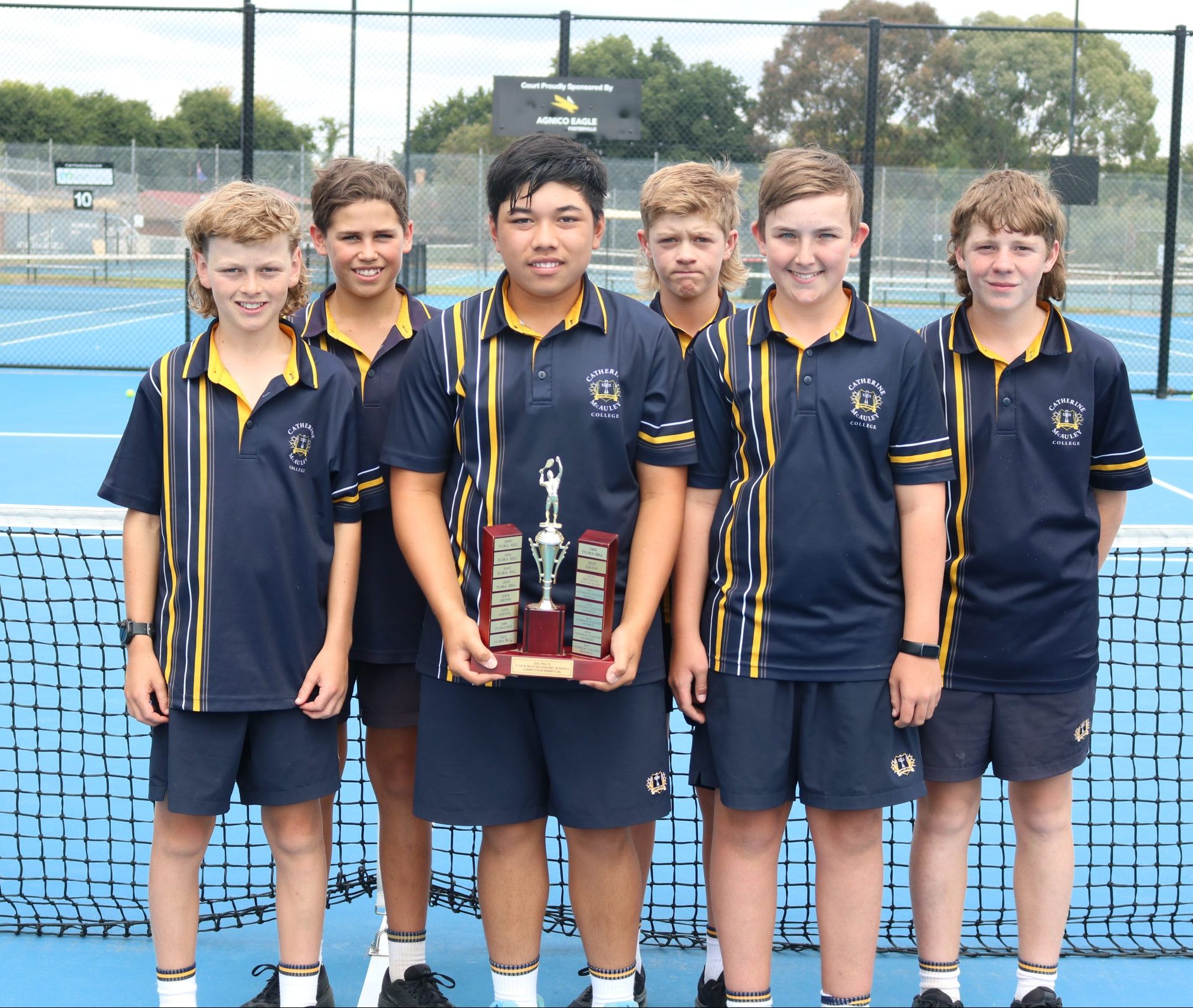 L-R: Mitchell Bray, Maurice Nihill, Chris Gamboa, Caleb Pellegrino, Zavyer Marwood, Oscar Davies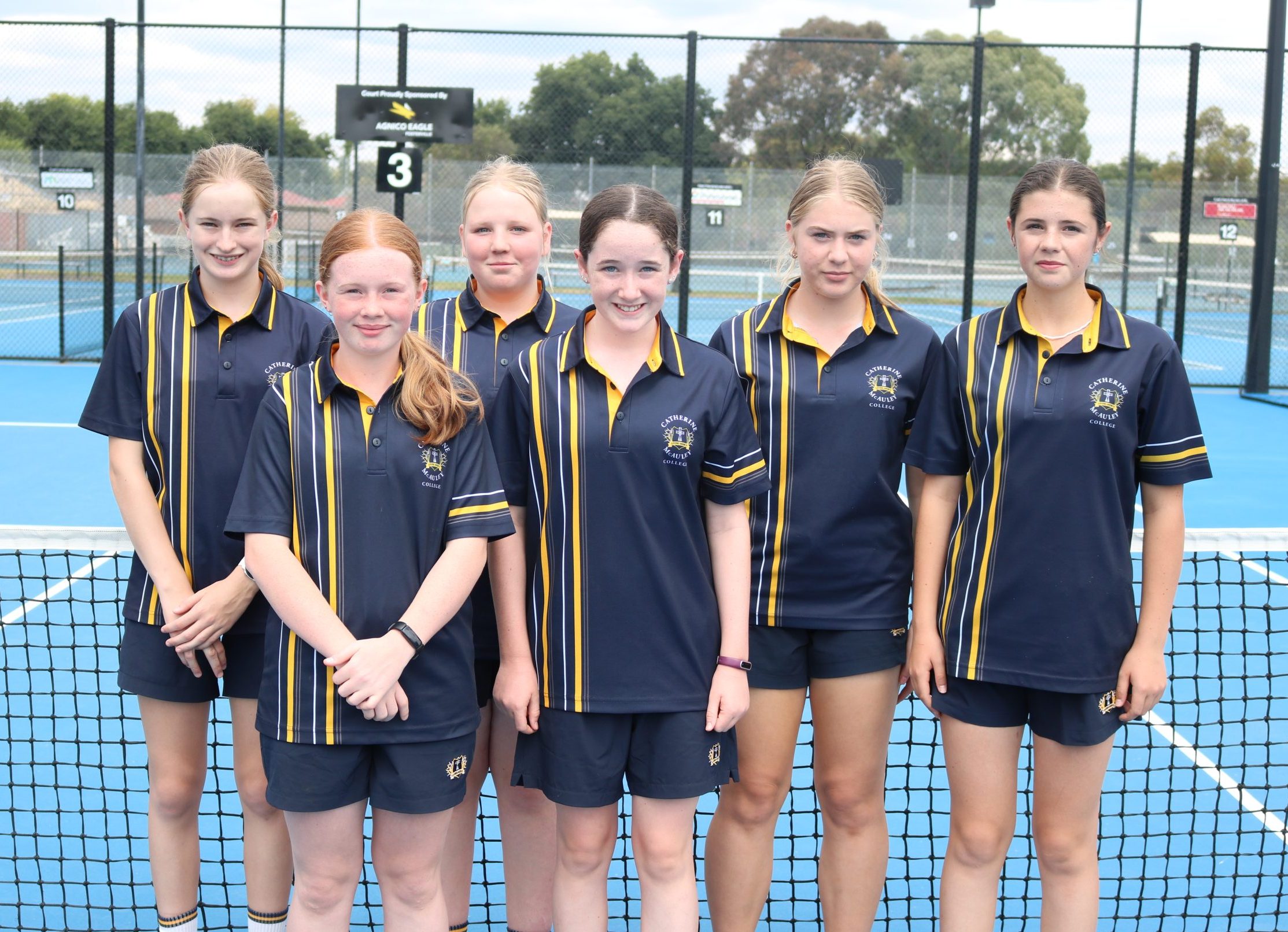 L-R: Jemma Carter, Porsha O'Keefe, Hannah Wilson, Grace Lamb, Madi Morrison, Maeve Caine
Year 7 Boys
On Tuesday 7 March, the Year 7 Boys Tennis team competed in the SSV Sandhurst Division Competition in Bendigo. The Year 7 boys played some terrific tennis and represented the school proudly.
They played Marist College Bendigo, East Loddon P-12 College and Crusoe College. CMC won all rounds, finishing the day in first position and returning to school with the trophy. Every team member contributed to this great win.
Congratulations and good luck for the Loddon Mallee Regional day in Mildura on 2 May.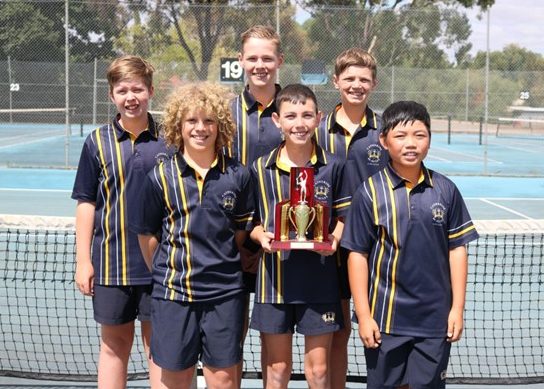 Back L-R: Miller Evans, Charlie Dickins and Nicholas Hietbrink
Front L-R: Oisin Dunne, Harry Morrish and Carlo Gamboa