Success at Junior Volleyball advances boys to regionals
17/03/2021
SCHOOL SPORT VICTORIA: SANDHURST DIVISION
Congratulations to our Junior Boys and Girls teams who competed in the Sandhurst Competition on Wednesday 17 March. Both teams had a fantastic day and played some great volleyball.
JUNIOR GIRLS VOLLEYBALL
The girls started the day by competing against Crusoe College. After 3 sets, they were able to get the win. They then came up against Weeroona College, where they won 2 sets, qualifying them for the silver pool. In those rounds, the team played against Girton Grammar School and won all 3 sets. This meant they had won in the silver pool. Overall, the CMC junior girls finished a very credible fourth place.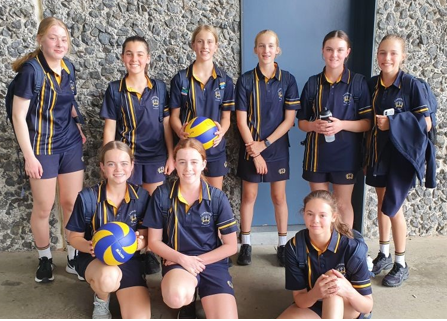 Back L-R: Claire Darke, Caitlyn Kelly, Olivia Lacy, Abbey Reid, Lily Mansfield, Charlize Pinder
Front L-R: Bella Goggin, Pallas Condon, Olivia Nicholls
JUNIOR BOYS VOLLEYBALL
The Junior Boys team had an excellent start to the day by defeating both Weeroona College and Girton. The boys continued to play strong as a team and defeated Eaglehawk Secondary College and Crusoe College in the gold pool.
With their perfect wins, the CMC Junior Boys finished first overall and have qualified for the Loddon Mallee Regional Finals Day to be played in Mildura on Monday 26 April.
Good luck boys!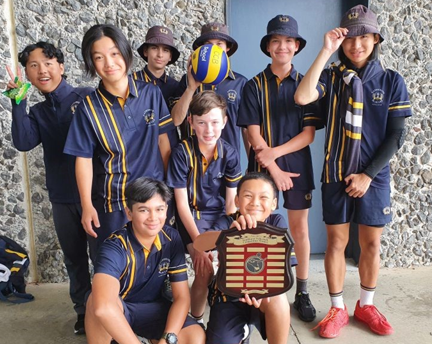 Back L-R: Saw Ta K'Yaw, Hsar Ler Htoo, Malak Khan, Brodi Darcy, Harry Morrison, Mar Ner Soe Tee Klu
Front L-R: Jay Thaker, Jameison Bell, Daw Lar