Success and sportsmanship from our tennis teams
22/03/2019
SCHOOL SPORT VICTORIA: SANDHURST DIVISION
Year 7, Intermediate & Senior Tennis
Over a couple of picture-perfect days down at the Nolan Street Tennis Complex in Bendigo early this week Catherine McCauley College once again participated in the Sandhurst Secondary Schools Tennis competitions. We had teams from Years 7, 9, 10 & Senior compete on Monday 18 and Tuesday 19 March with some terrific tennis played on both days.
All our players played with competitiveness and displayed wonderful manners and sportsmanship. They all represented our school positively and the accompanying teachers were very proud of their efforts.
Results were as follows:
Our Years 7 Girls Team won all their three matches well to win their division with ease.
The Senior Boys started the day defeating Marist 6 sets, 36 games to 0 sets 3 games. Next was Girton where the doubles were close at 6-3, 6-4 but the boys were up; and finished with a total of 5 sets 32 games to 1 set 15 games. After winning the semis the boys went on to play BSSC in the final. After the doubles the boys were 2 games ahead before all the singles were won, including a comeback from Zac Harris 0-4 down to win 6-4, winning the day at 5 sets 33 games to 1 set 20 games.
The Senior Boys outclassed Marist and Girton in the preliminary rounds, and then ran out winners against Bendigo Senior 5 sets to 1 in the Final to cap off a great day of competition.
Our Intermediate Girls also dominated all their opposition to win all seven of their matches and take home the coveted Molly Sandner Cup; in its 76th year of competition, it is a trophy that is very much valued, and the girls were pumped to win it.
Our Year 7 boys were very competitive and finished third, whilst our Intermediate boys played some brilliant tennis against very good opposition but were outclassed in an entertaining match against BSE to finish as runners up.
Our three winning teams will now join with the Year 8 Girls Team and represent the College at the Loddon Mallee Regional (LMR) Day in Mildura on 6 May.
Congratulations to all participants, and good luck to the teams that are competing in the LMR Competitions.
YEAR 7 GIRLS TEAM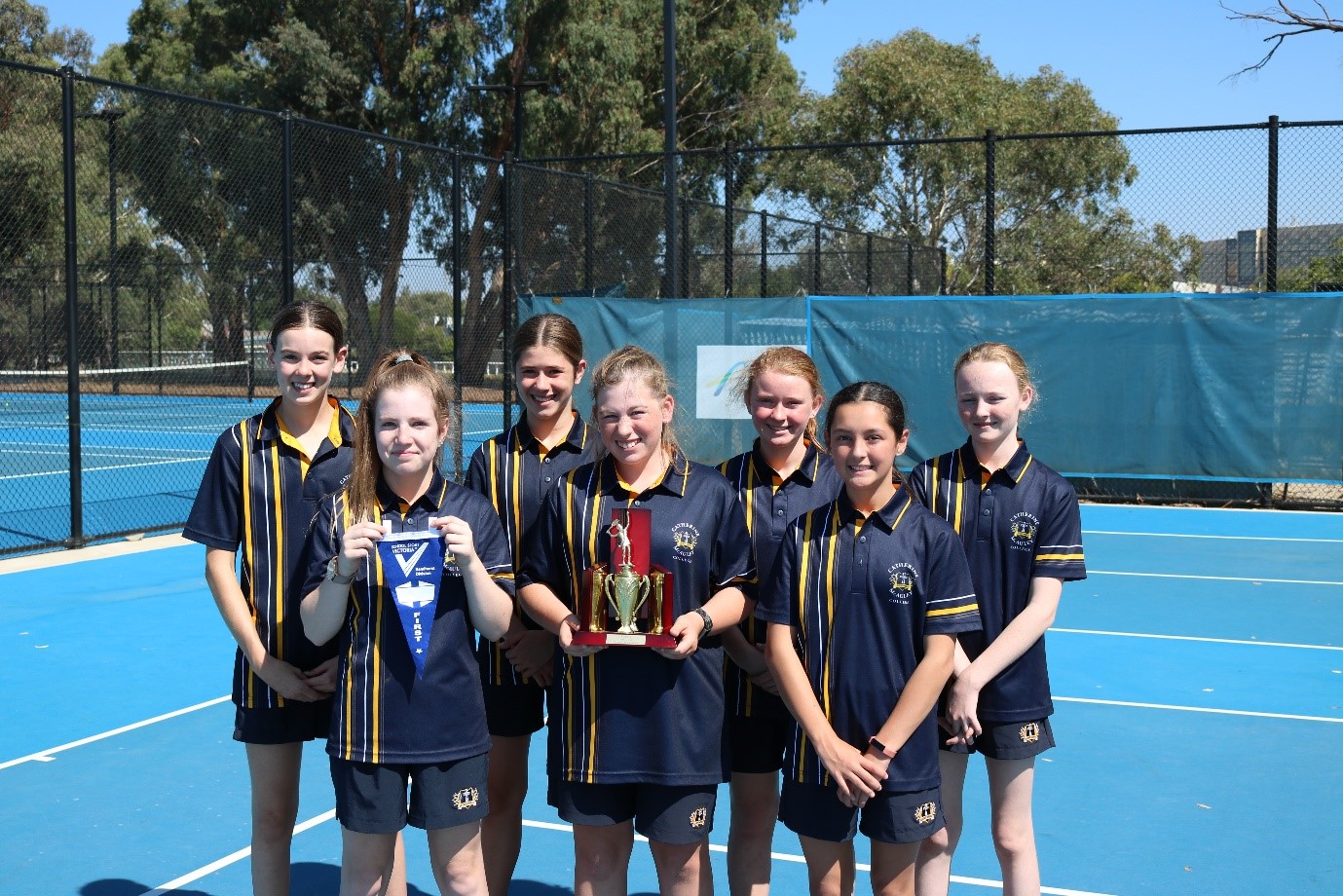 L-R: Phoebe Maher, Remy Cugura, Olivia Lethlean, Mikaylay Hill, Demi Skinner, Stahlia Khong, Ella Wilkinson
YEAR 7 BOYS TEAM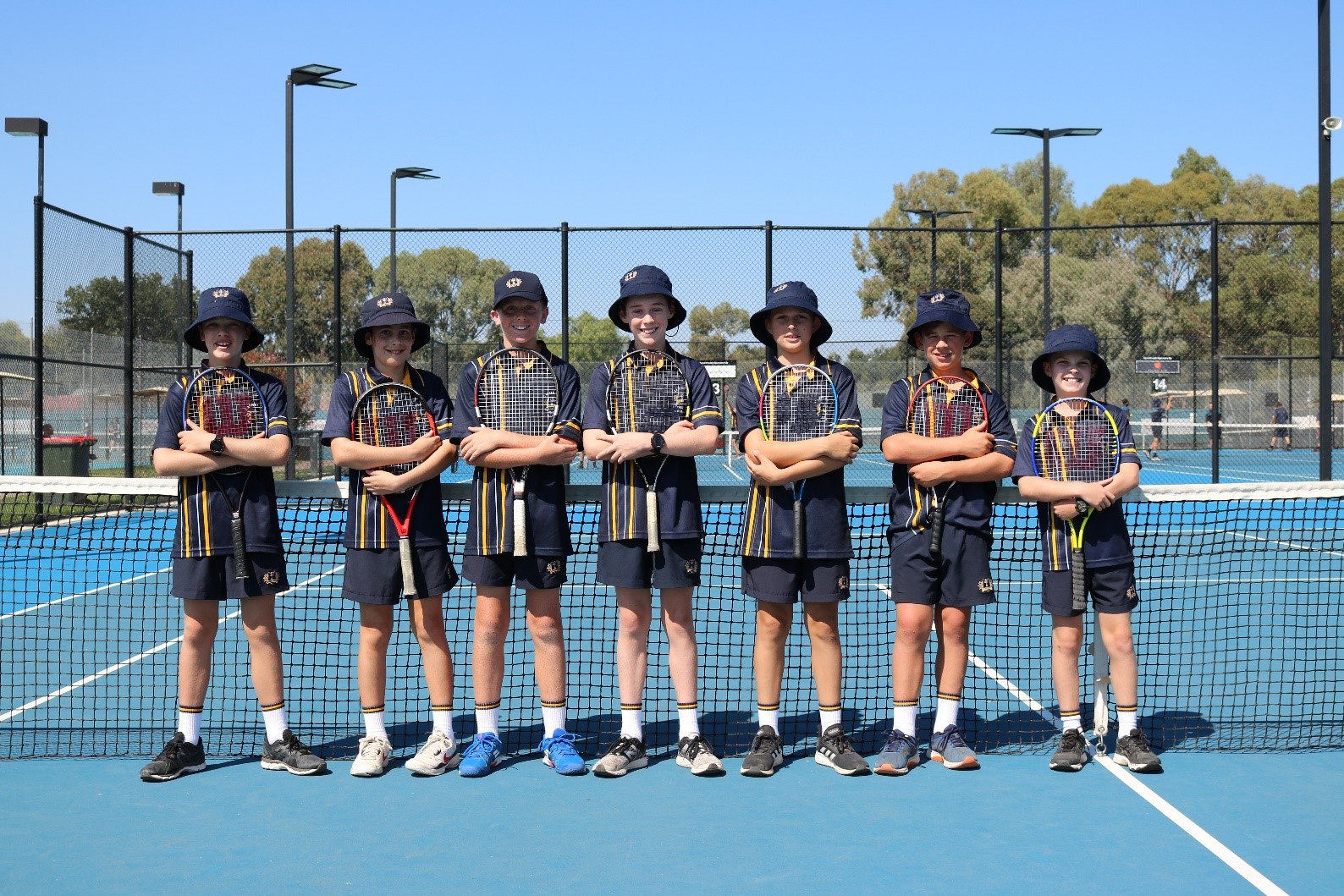 L-R: Declan Stevenson, Jaxon Mullane, Flynn Saunder, Daniel Noden, Kaden Mitchell, Ben Sherwood, Logan Kilcullen (Emergency)
SENIOR BOYS TEAM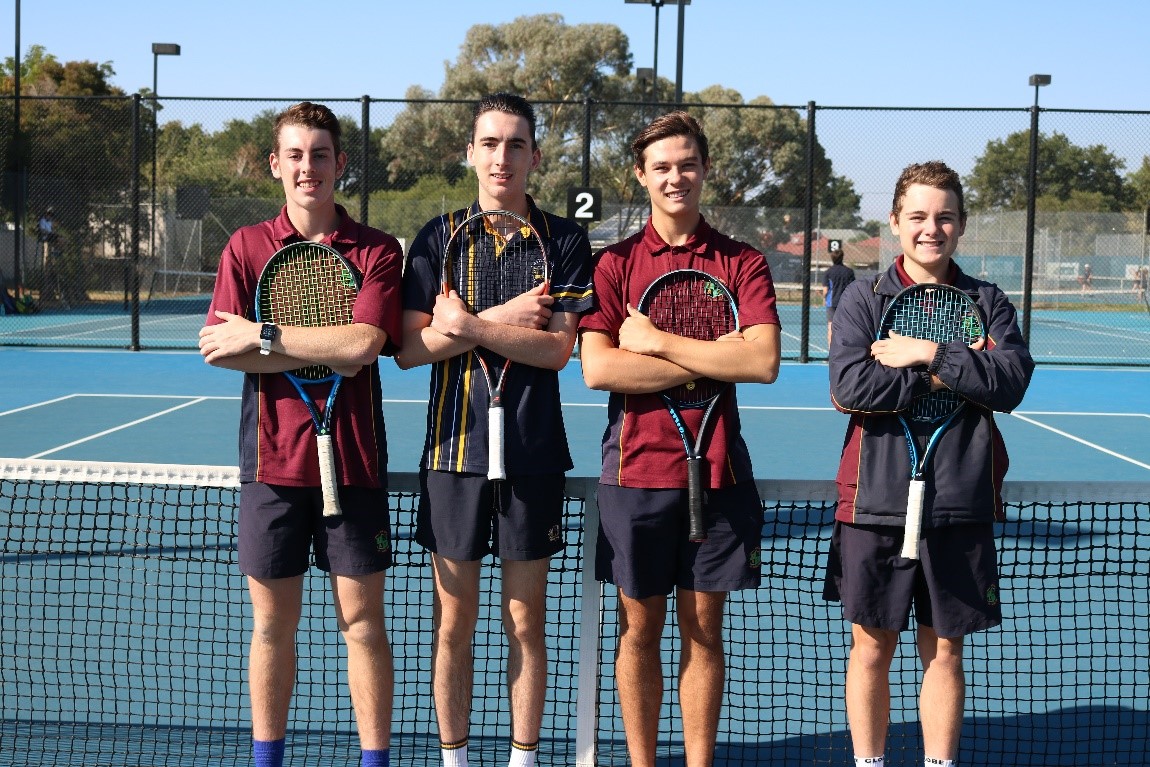 L-R: Lachlan Perdon, Jacob Aldred, Xavier Khoo, Zachary Harris
INTERMEDIATE GIRLS TEAM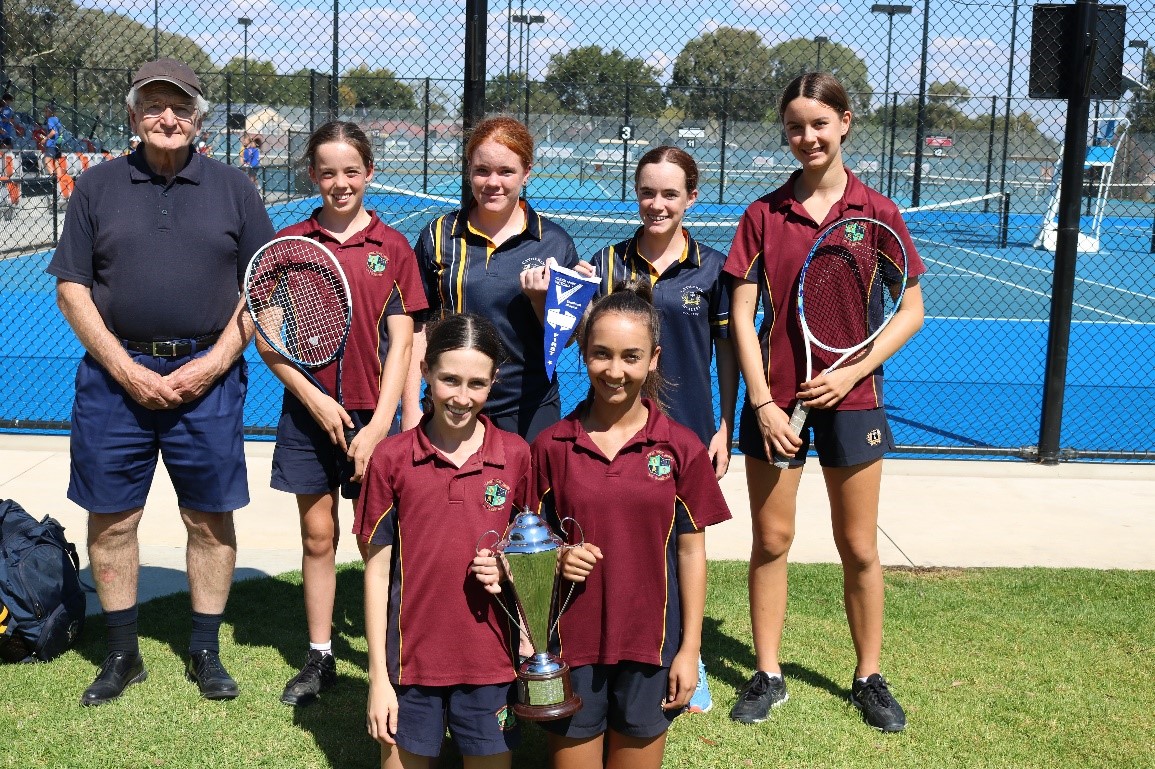 Back Row L-R: Mr Alec Sandner, Hannah Maher, Jorja Bish, Lara Bish & Aimee Dean
Front Row L-R: Isabel Nihill & Tiahna Leader
INTERMEDIATE BOYS TEAM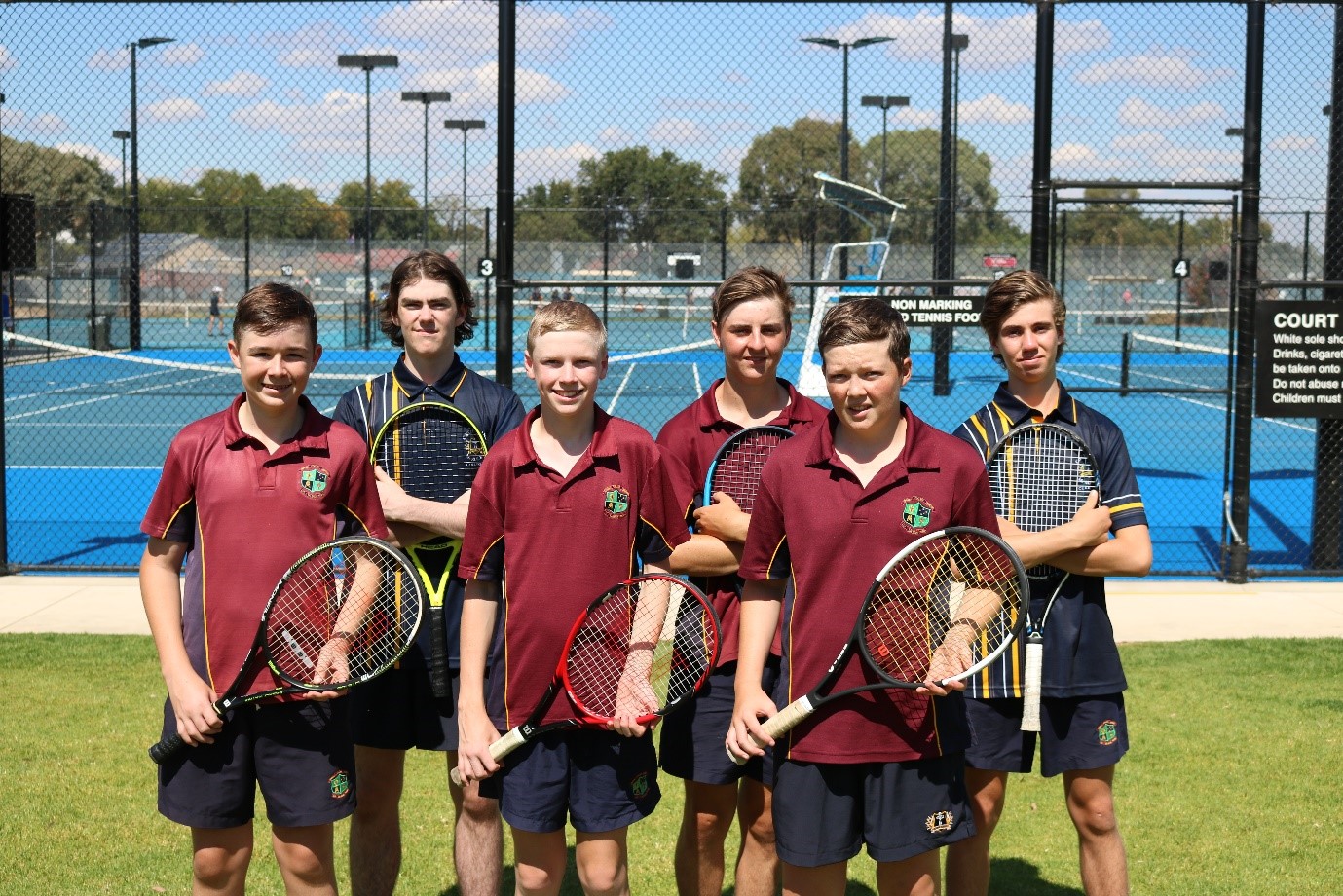 L-R: Toby Costigan, William Gee, Nicholas Martini, Connor Moore, Jackson Davis, Henry McCarthy