State success for Athletics Team
17/10/2022
SCHOOL SPORT VICTORIA – STATE
Track & Field
On Monday 17 October, fifteen Catherine McAuley College students travelled to Lakeside Stadium in Melbourne for the State Track and Field Championships. The day started bright and early as the students prepared for a long day.
The students represented themselves and the school exceptionally well against some incredibly tough competition which was reflected in their results.
Congratulations to all students who made it through to the State Finals and well done on your achievements regardless of the end results. Special mention to Will Petersen who won his 200m event to be crowned State Champion.
Competitors:
Kade Hutchinson – 15yr Boys 1500m
William Petersen – 13yr Boys 100m & 200m
Daniel Noden – 16yr Boys High Jump
Eliza Evans – 13yr Girls Discus
Jose Euhan Romero – 15yr Boys 100m
Charlie Bannan – 14yr Boys 1500m
Shannon Storey – 13yr Girls 80m Hurdles & 12-13Yr Girls 4x100m Relay
Genevieve Nihill – 15yr Girls 800m & 1500m
Jorja Morrison – 16yr Girls 100m, 200m & 17Yr Girls 4x100m Relay
Caitlin Evans – 17yr Girls 200m, 400m & 17Yr Girls 4x100m Relay
Tully Place – 12-13yr Girls 4x100m Relay
Myah Humphrey – 12-13yr Girls 4x100m Relay
Madi Morrison – 12-13yr Girls 4x100m Relay
Matilda Hall – 17yr Girls 4x100m Relay
Charli McInerney – 17yr Girls 4x100m Relay
Event Results
1st Place & State Champion
William Petersen – 13yr Boys 200m
2nd Place & State Runners Up
Eliza Evans – 13yr Girls Discus
Genevieve Nihill – 15yr Girls 800m
Tully Place, Myah Humphrey, Madi Morrison, Shannon Storey – 12-13yr Girls 4x100m Relay
Caitlin Evans, Matilda Hall, Jorja Morrison, Charli McInerney – 17yr Girls 4x100m Relay
3rd Place
William Petersen – 13yr Boys 100m
Charlie Bannan – 14yr Boys 1500m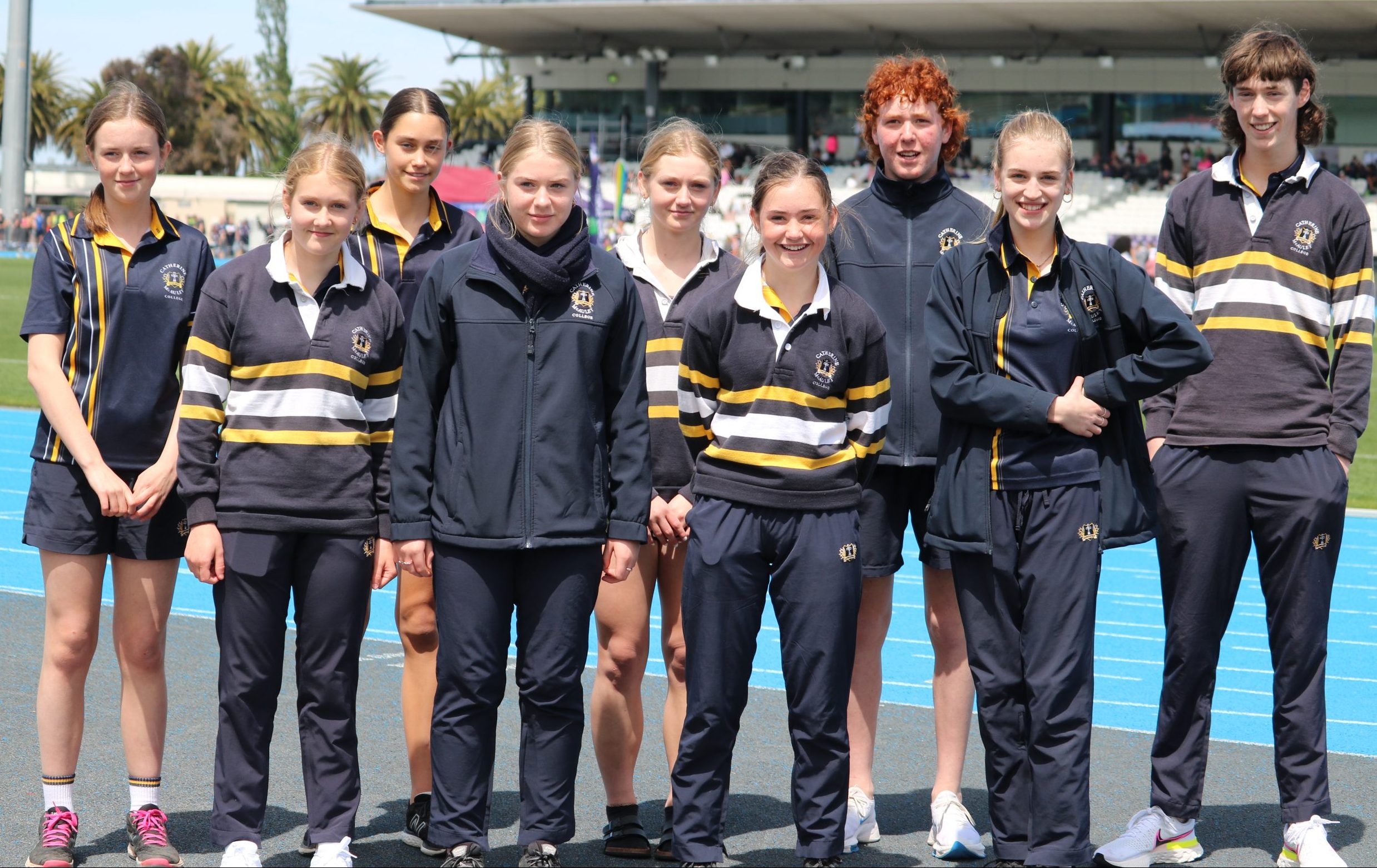 L-R: Shannon Story, Matilda Hall, Genevieve Nihill, Madi Morrison, Jorja Morrison, Tully Place, Kade Hutchinson, Myah Humphrey, Daniel Noden


L-R: Jose Euhan Romero, Caitlin Evans, Eliza Evans, Charli McInerney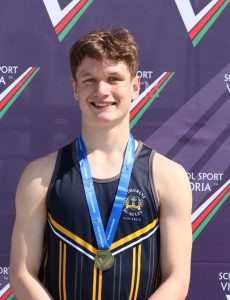 State Champion – William Petersen