St Vincent's College Hall of Fame 2022
26/04/2022
St Vincent's College Bendigo Past Students
65th Anniversary and Sports Hall of Fame Dinner
Saturday 15 October 2022
The St Vincent's Past Students Association invites past students, partners and friends to a Reunion dinner to acknowledge the 65th Anniversary of the opening of St Vincent's College at Junortoun, with the focus of the evening being the recognition and celebration of the College's sporting achievements – both teams and individuals.
The Champion Football, Athletic and Cricket teams of the decades – 1950s, 1960s and 1970s – as well as elite individual achievements in Basketball, Baseball, Swimming, Tennis and Soccer achieved during the life of the College will be announced during the evening.
This may be the final St Vincent's Past Students Reunion Dinner, so lets make it a very successful one! Bookings are now open for the dinner. We require you to organise a place at a table and pay for your ticket(s) by Wednesday 31 August. Refer to the Table Captains or you could become a Table Captain and organise your own table.
DATE: Saturday 15 October 2022
VENUE: The Bendigo Club, Reception Avenue, Bendigo
TIME: 5.45pm arrival for a sit down meal at 6.30pm
COST: $50 per person for 2-course dinner including drink on arrival
TABLE CAPTAINS:
1. Gary Bell, 2. Bill Bostock, 3. Jim Brennan, 4. Tim Coates, 5. John Coates, 6. Laurie Curran, 7. Des Curtis, 8. Ken Curtis, 9. Don Dowling, 10. Brendan Drechsler, 11. John Farrell, 12. Stephen Foott, 13. Frank Harrop, 14. John Linehan, 15. John Lynch, 16. Tony McCurry, 17. Kevin McGrath, 18. Mark McLoughlan, 19. Daniel Monaghan, 20. Bill O'Brien, 21. Jim Rolfe, 22. Andrew Spark, 23. John Spark, 24. Ron Storey, 25. Peter Sweeney
If you haven't already done so, please provide the committee members or the Alumni Office with your email address to ensure that you do not miss out on any notifications. Make sure your connections are aware of this event and have also joined the mailing list. You can also follow CMC on Facebook.
In cooperation with Catherine McAuley College, we will celebrate Mass at the College on Sunday morning followed by a barbeque lunch and tour of the College for those who are interested. The cost of the barbeque will be covered by the SVCPSA Committee.
Mass: Sunday 16 October 11am at Catherine McAuley College, St Vincent's Road Junortoun
BBQ & Tours: Following Mass. Please click here to fill in our RSVP form for catering purposes
ACCOMMODATION
All Seasons Resort has reserved rooms for us for Saturday 15 October 2022. Booking reference 'St Vincent's College Bendigo Reunion Old Boys Rooms'.
25 Deluxe Rooms (1 Queen Bed)
6 Deluxe Triple (1 Queen and 1 Single Bed)
15 Spa Rooms (1 King Bed)
The Central Deborah Motel is a major sponsor of our Sports Hall of Fame Dinner and would appreciate your support.
Additionally, these motels are located nearby to The Bendigo Club
DONATIONS
Donations are welcome to help cover the costs of this event, which include plaques, printing, photography and audio. If you are interested in becoming a sponsor, please contact Jim Rolfe or Tim Coates.
Click on the link below to download the full information which includes Table Captains, accommodation details and how to purchase tickets.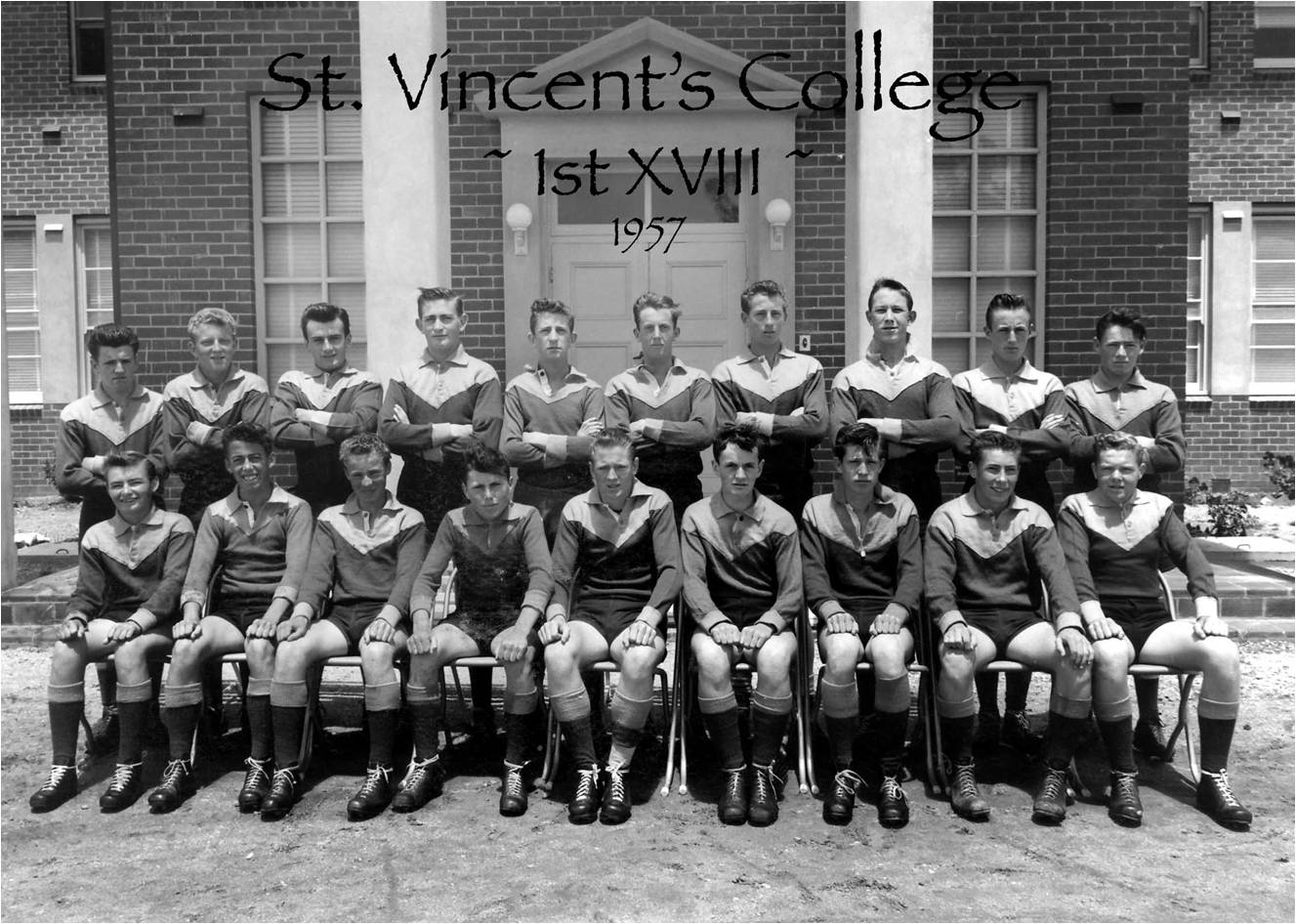 Download the SVC Hall of Fame and Anniversary Dinner 2022 information and booking details
SVC Hall of Fame Team nominations
Request for Sponsorship