'So You Think You Can Design' State Challenge
15/06/2018
Congratulations to Holly Normoyle and Karlee Stebbins (Year 10) who were selected from amongst students in schools across the state to compete in the exciting and creative event 'So You Think You Can Design – Textiles'
Holly and Karlee's work had been submitted by their Textiles teacher, Mrs Crone, which led to them being selected to represent Catherine McAuley College at the challenge.
On 18 May both Holly and Karlee travelled to Harvester Technical College in Melbourne and took part in several design challenges throughout the day, representing our College and achieving third place overall in this state-wide competition.
'So You Think You Can Design – Textiles is run by The Design and Technology Teachers Association Victoria (DATTA Vic) and sponsored by Bernina Australia and Wool4School.
"Karlee and I had a great time at the Design Challenge in Melbourne! Being given the task to design and create a multi-functional outfit in four hours was not only a massive challenge but proved to be quite rewarding! After being critiqued by design judges, Karlee and I received third in Victoria. We were very pleased about the result and we look forward to entering again in the years to come!" Holly Normoyle & Karlee Stebbins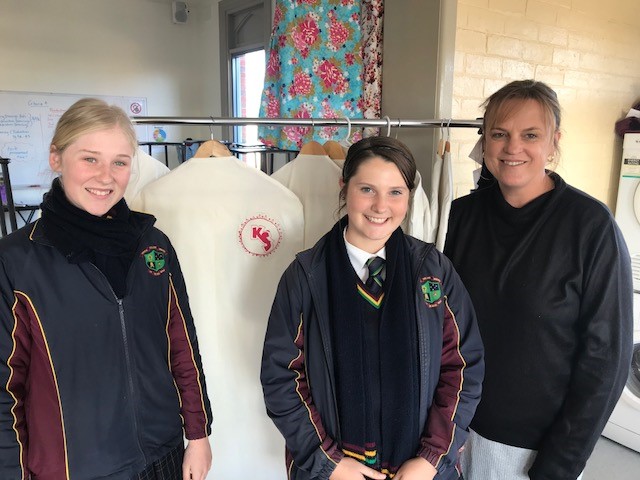 View Holly Normoyle's Competition Design Submission
View Karlee Stebbins' Competition Design Submission