September Careers News
05/09/2019
Finding the right path for you!
Did you know?
Between 20 – 30% of first year students drop out of or change their university course.
About 50% of trainees drop out of their apprenticeship/traineeship.
Don't become a statistic- make sure you don't just fall into a course or job. You still have plenty of time to make the right decisions and put in the groundwork.
You will be making the wrong career choice if you base your decision-making solely on any of the following:
It looks cool on TV (e.g., Boston Legal, Suits, CSI, Criminal Minds). This is NOT reality. People don't walk around crime scenes wearing the latest fashions, or work in labs with their hair out. Nor do they receive crime scene test results overnight. If you want to watch a good program, watch an Australian reality series like:
Border Security Australia, Seven Network
The Recruit, Victoria Police
Testing Teachers, SBS
Or read autobiographies of people working in the industry you are interested in.
Your parents expect you to do it. This is a tricky one. You want to study history, but your parents expect you to study law, medicine or dentistry. Following your parents' guidance will make them happy, but considering you will probably work until you're 70 years old and will be an independent adult, it's important that you are happy and fulfilled in your life.
The job pays a lot of money. We know occupations like Dentistry, Law and Mathematics pay well. But would you want to sit through four years of Law if your heart wasn't in it, and you didn't enjoy things like researching, debating, reading and analysing? And would you want to commit years of study to becoming a Dentist or Surgeon through taking subject after subject in sciences when your real passion is humanities?
If you want to follow the path that will lead you to a satisfying career, there are a few things to think about.
You don't know what you don't know: There is a world of opportunity out there with an enormous range of career options. There are jobs that will suit you that haven't even been invented yet!
How would you know that you would like to study biomedical engineering if you have only studied physics and mathematical methods at school? How would you know that you would love anthropology if you have only studied sociology at school?
Network: Do work experience. Worried about missing school? Go for one or two days- you don't have to go for a whole week. You won't be able to build up a realistic picture of what an occupation is like by just reading a brochure.
Be flexible and ready for change: You will probably change your career direction several times throughout your lifetime and you will work for different companies. You may also change your course or apprenticeship, drop out of study, work for a while, go back to study, drop out again, travel, pick up some TAFE study, work in different jobs . . .you don't know what lies ahead in your future but be prepared to be flexible and resourceful.
Participate in experience days, open days, career events organised by your school etc. One small thing may spark a new interest or affirm current career interests.
Use YouTube: Sounds simple, but YouTube is a fantastic tool for researching courses and occupations. Just search 'careers in Australia' and you will be able to listen to people working in the occupation you are interested in.
Career Adviser: make a time to see your Career Adviser. They will be able to provide expert guidance.
Access your allies: For many people of your generation, it's completely normal to not have post school career goals. Most importantly, speak to the people who know you best. They will be able to advise you well and support you throughout your journey.
University applications – VTAC
Year 12 students – have you started your VTAC application yet?
If you are planning to study at a Victorian university or TAFE within the next two years, you may have to apply through the Victorian Tertiary Admissions Centre (VTAC).
You don't have to know what courses you would like to apply for at this stage, but you will need to start your application by the 30th of September to avoid a late fee.
The following are steps to follow to get started on your application.
Step 1: Create a VTAC Account
Video on how to create your account – https://bit.ly/2XVBiHV
1. Go to www.vtac.edu.au/
2. Click 'Sign Up'
3. Work through the steps. You will need your VCAA/NESA ID number and you can make up your own 4-digit pin.
Step 2: Apply for at least 1 course
Video on how to order preferences – https://bit.ly/2M25EkL
1. Go to www.vtac.edu.au/
2. Click on Login and enter your VTAC ID and Pin (this has been emailed to you).
3. Select the course application link
4. Work through the steps. You can apply for up to 8 courses. You can change for your preferences for most courses later.
Step 3: Pay processing fee
1. Login to your VTAC Account
2. Select the payment link
3. Click on the PayPal button and then pay via PayPal or Credit/Debit card
4. Pay the one-off $39 processing fee by Monday 9 December.
Step 4: Special Entry Access Scheme (SEAS)
Work out your eligibility for any of the four categories by exploring the VTAC SEAS site- https://bit.ly/1PG8zI4
1. Login to your VTAC Account
2. Click on the SEAS link and apply for any of the 4 categories that you are eligible for.
3. Organise supporting statements and any other required documentation and post them with the SEAS document cover letter to VTAC by 11 October or upload directly to the website.
Step 5: Access and Equity Scholarships
Read about the scholarship application process and required evidence here- https://bit.ly/1Kxa6kh
1. Login to your VTAC Account
2. Click on the scholarships link and work through the steps.
3. Organise supporting statements and any other required documentation and post them with the Scholarship document cover letter to VTAC by 11 October or upload directly to the website.
Federation University Scholarships
Regional, Rural and Remote Student Accommodation Scholarship
We have just announced a new accommodation scholarship for 2020, for Regional and Remote Students. Here are the key details:
50% reduction on accommodation fees at Ballarat and Gippsland campuses
Students must live > 75km from campus
Must apply to study full time, scholarship cannot be deferred
There is a limited number of scholarships (20) available, applications will be assessed individually
Priority will be given to applicants who live in an 'other urban' /bounded locality section of the state (Victoria) with a population up to 4999, it looks like this map will be used in selecting students: https://www1.health.gov.au/internet/otd/Publishing.nsf/Content/locator
Full terms and conditions can be found here: https://federation.edu.au/__data/assets/pdf_file/0009/471168/Regional-Rural-Student-Accommodation-Scholarship-T-and-C-Final.pdf
Students can apply via this page: https://federation.edu.au/about-us/facilities-and-services/campus-life/accommodation/mid-year/regional-rural-and-remote-accommodation-scholarships
Year 12 Scholarship
We also have applications opening on Monday 2nd September for the Year 12 Scholarship. These scholarships are awarded on the basis of community involvement and contribution, relocating from a regional or rural area and supporting statement from school.
Full terms and conditions can be found here: https://federation.edu.au/current-students/starting-at-feduni/scholarships/scholarships/feduni-wide-scholarships/federation-year-12-scholars
If you would like to visit Fed Uni campuses, but were unable to attend Open Day, you can book a personalised campus tour at: https://federation.edu.au/future-students/study-at-feduni/visit-feduni
CSU is searching for their 2020 engineering students
Charles Sturt University (CSU) offers an engineering program that is unique in Australia. Students undertake a Bachelor of Design Technology/Master of Engineering over 5.5 years.
They complete the first 18 months at the Bathurst campus (NSW), then complete the rest of their studies as a paid student engineer over four year-long placements. They will accept only 30 students and are looking for entrepreneurial young people who want to change the world, https://bit.ly/2PbylPs
Websites: Vocational & Trades
Australian Apprenticeship Pathways: You will be able to undertake apprenticeship aptitude tests, find local apprenticeship and group training centres, and learn about different trade occupations, www.aapathways.com.au/
Defence Jobs: explore technical trades in the Navy, Air Force and Army, www.defencejobs.gov.au/
Do you need a White Card? If you would like to undertake work experience or work in the construction industry, you will need to complete occupational health and safety induction training. To prepare for this, you can undertake the 'White Card Game'.
Through an online first-person perspective, the goal of the game is to identify, control and report workplace hazards on a construction site without getting injured or causing the death of workmates. Go to www.whitecardgame.com.au/
The Good Careers Guide: You can search over 400 different occupations narrowed down by the field or type of work you would like to do in the future (e.g., helping/advising), http://bit.ly/2a7Qr0Z
Plumbing Careers: learn about careers in plumbing and specialisations such as water, sanitary, gasfitting, roofing, drainage, and mechanical services, http://bit.ly/2asQfck
My Skills: You can search for and explore vocational courses across Australia, learn about in demand jobs and watch videos of young people who have completed vocational training, http://bit.ly/1D8uek7
SkillsOne: you can watch videos about different trades, www.skillsone.com.au/
Rail Careers: careers in the rail industry, http://railcareers.net.au/
Become a Bricklayer: http://bit.ly/1XUkPcJ
Rural Careers Australia: careers in agriculture, horticulture, animal care and land management, www.ruralcareers.net.au/
Care Careers: learn about careers in community services such as disability and aged care, http://bit.ly/2g6QYT2
Police Information Session in Bendigo
The session covers the recruitment process as well as including a Q&A with local police officers and the opportunity to ask questions on both the recruitment process and life as a police officer.
Please note students must register to attend the event and tickets are free.
Date: Thursday 12 September
Time: 6-8pm, doors open at 5:30pm
Location: La Trobe Art Institute, 121 View Street, Bendigo 3550
Tickets: https://september-police-bendigo.eventbrite.com.au
Victorian Institute of Forensic Medicine (VIFM)
Careers Information Day
The next session will be held on Monday 23 September, 2019 at 12:30pm. Click here to register for the session.
Specialist staff from VIFM, Victoria Police and the Coroners Court will talk to students about what it's like to work in their chosen fields and what path they took to get where they are today.
Students wishing to attend MUST complete the registration, as numbers are limited.
Medical Radiations Open Evening 2019
Bendigo Radiotherapy Centre will hold an Open Night for student interested in careers in the medical radiations professions on Tuesday 17 September. Staff will conduct tours and provide important career and professional information. Download the flyer below.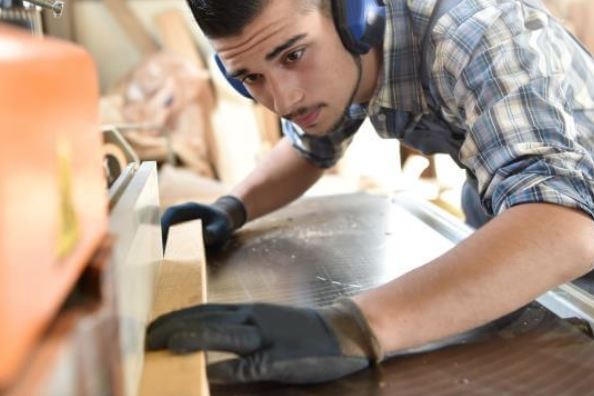 Medical Radiations Open Evening flyer