Senior Volleyball
18/03/2020
SCHOOL SPORT VICTORIA – SANDHURST DIVISION
Senior Boys
The Senior Boys volleyball team took to the court against some quality opposition at the Sandhurst Division tournament. The first game against Girton Grammar started in a rush, with the opposition quickly jumping out to a lead and our team making a number of unforced errors. Having dropped the first set 20-8, the team stepped forward in the second, taking it right to the opposition. Some skilled net-play by Girton was hard to defend and the boys lost the set and the game 20-17.
In the second game, against Bendigo Senior Secondary College, the team came out strongly – keen to build on the momentum that had built during the second set of the first game. With a more consistent serve and smarter use of the ball, the team utilized strong net play and had confidence to set it up for one another.
Senior rallied late and took the set by a slender margin 20-17. With team captain, Darcy Reading, leading the team with a strong presence at the net, the boys edged out to a lead in the second set and were almost home to send the game to a third set. A dropped serve and some hard to match play on the net saw Senior sneak through right at the end, taking the set 21-19, and sealing the match.
Throughout the rounds all players showed a determination to improve and to work more cohesively with one another. The volume on court increased throughout the day and showed the qualities of a group with real potential. All players were excellent ambassadors of sportsmanship and our College.
Thanks to Mr Colin Hogan for coaching the team.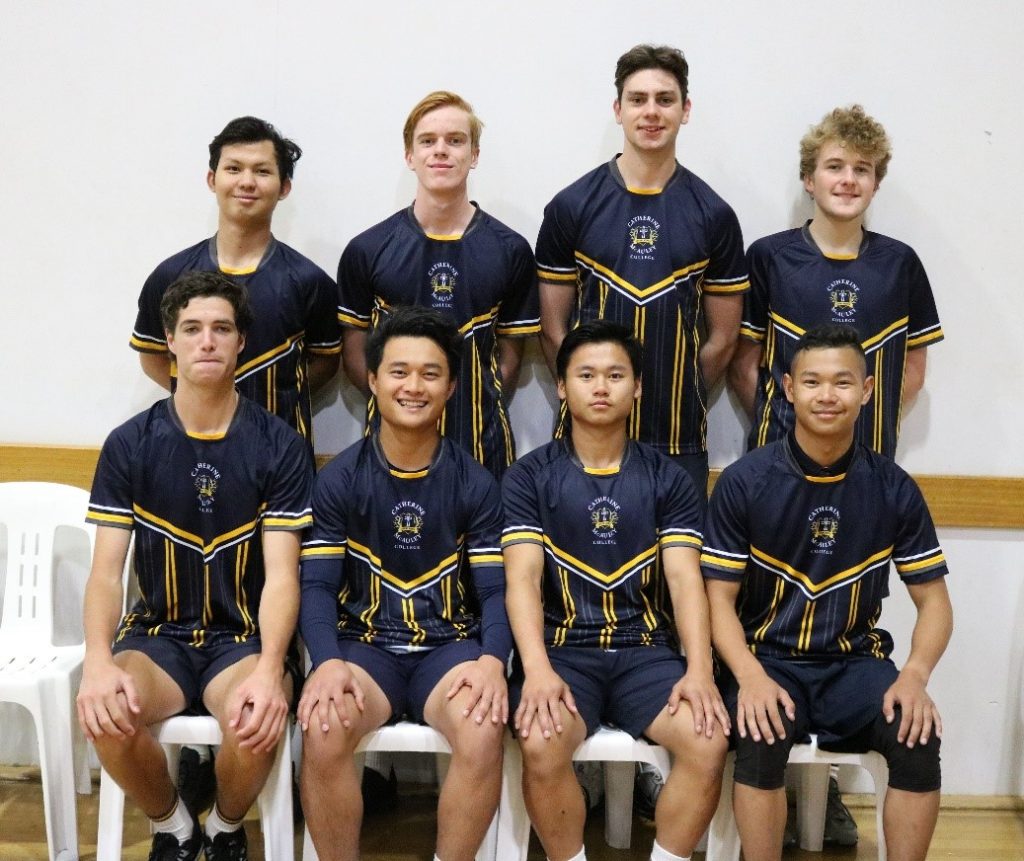 Back Row L-R: Wah Soe, Riley Joss, Darcy Reading, Connor Findlay
Front Row L-R: James Worme, Thurah Maung, Eh Hay Su Mu Poe, Nyee Lay Ju