Senior tennis boys win through to regionals
15/03/2018
SCHOOL SPORT VICTORIA SANDHURST DIVISION
Our Senior Tennis Teams competed in the Sandhurst Competition on Tuesday 6 March at the new Bendigo Tennis Complex. Both our Senior Boys and Senior Girls teams were keen to do well with all players looking forward to getting on court.
Senior Girls
The Senior Girls played Marist College Bendigo first up and had a great win, 5 sets to 1. They then took on a talented squad from Girton Grammar. These games proved to be much more challenging and despite their best efforts the girls went down in all games – losing 6 sets to 0. They then played the equally strong team from Bendigo Senior Secondary College (BSSC). Again, the girls battled hard. At times they made their opposition work for every point, but sadly they again went down 6 sets to 0. They girls played well in all games and were fantastic representatives of the College.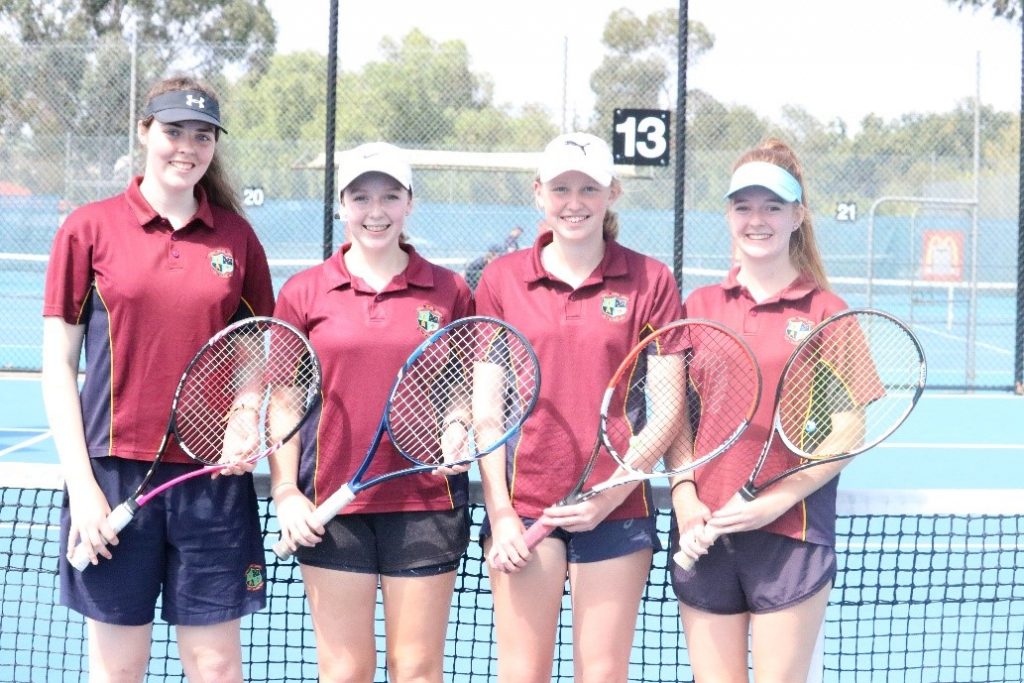 Senior Girls Tennis Team (L-R): Mollie O'Connor VT11, Lucy Nihill JR9, Piper Jones MY9, Bethany Pieper MY10
Senior Boys
The Senior Boys Team played Girton first up in a match that stated with some very long and exciting rallies and games. Although the boys came out with 2 wins from 2, it was a tight contest. The singles were also a great contest with the boys winning 3 of the 4 sets to win the match 5 sets to 1.
Their final match of the day was against BSSC – a win here would see them progress through to the Loddon Mallee stage – so the pressure was on. The doubles games were a great indicator of how well the boys were playing and they won both sets convincingly. This rare form continued into the singles games with the boys again winning 3 of the 4 sets to take out the match 5 sets to 1. This win saw them win the day and become the Sandhurst representatives at the Loddon Mallee Regional Day to be played in Mildura on Thursday 10 May.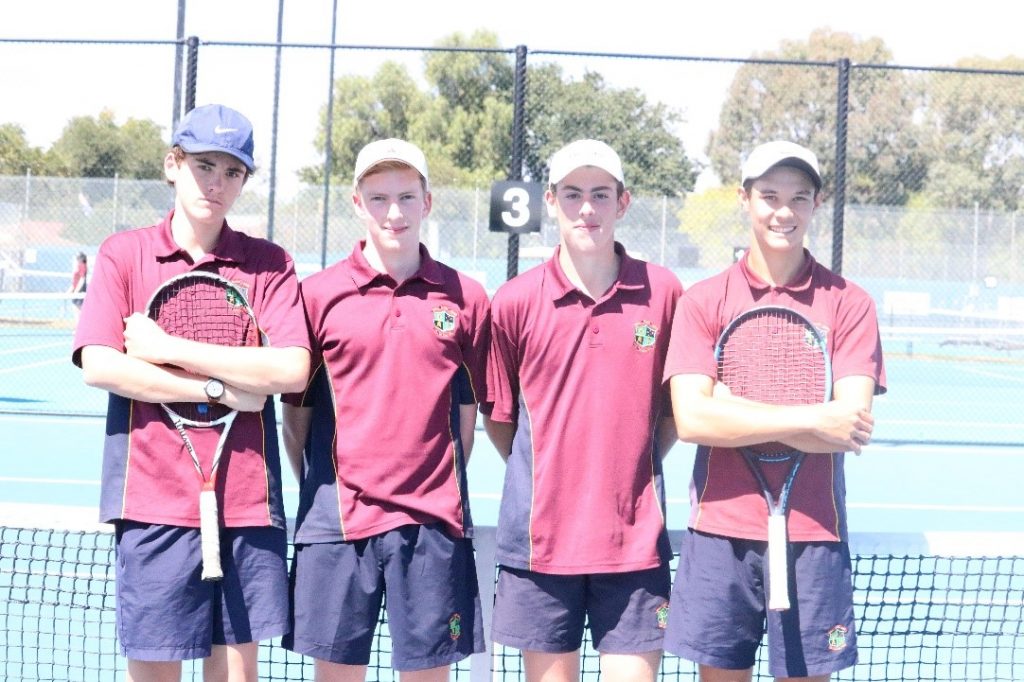 Senior Boys Tennis Team (L-R): Benjamin Hann VT7, David Wilson JR11, Lachlan Perdon VT11, Xavier Khoo VT10
Congratulations to all players on a fantastic day.
Maree Pearce