Senior Girls undefeated on a gloomy day
23/06/2022
SCHOOL SPORT VICTORIA – SANDHURST DIVISION
Senior Girls
With fog in the air the courts were very slippery for the start of our netball campaign. Our first round match against Castlemaine Secondary College saw some very accurate shooting by the three goalers, Ava Hamilton, Siarne Cass and Hannah Tyndall. The team settled well with great feeds from Tahlia Isaac and Maggie Keating, and the defenders were putting plenty of defensive pressure on and restricting the scoring opportunities of Castlemaine. Catherine McAuley College came away with a convincing win 46 to 5.
Our next match against Girton Grammar School saw the girls get off to a slow start but with plenty of defensive pressure from Maggie Burke and great intercepts from Charlotte Sexton, combined with a fabulous "stop-drop and roll" from Katie Dean helped us give plenty of opportunities for our goalers to convert. The second half opened up in the goal circle and allowed a flow of goaling opportunities that were capitalised on.  The final scores were CMC 28 defeated Girton 15
Taking on Bendigo Senior Secondary College is never an easy game and this proved the case again. At no time did this match feel comfortable but with solid teamwork and great rebounding at both ends saw some control gained. Our centre court players, Maggie Keating, Amaya Schmidt and Tahlia Isaac initiated tireless defensive pressure along with attacking opportunities all the way down the court, control of the game did eventuate, and we ended up winning a game with the score line not reflecting the intensity of the game. CMC 20 defeated BSSC 9
After a long lunch break, we took on Marist College Bendigo and with this being our final match of the day we were prepared to leave nothing in the tank. With dry courts for the first time during the day all players were able to work on their hard driving and change of directions without fear of slipping. This gave plenty of opportunities across the court and we were able to show our versatility by changing up combinations. The final score was CMC 44 defeated Marist 13
The girls finished the day undefeated and as a result have now qualified for the Loddon Mallee Regional Championships that will be played in Bendigo on Thursday 21 July. 
All players were fabulous throughout the day displaying good sportsmanship, fabulous commitment to the team and were an overall delight to have out on the day. A huge thanks to Sophie Giles who was our scorer for the day.
Mrs Kris Rosaia (Coach)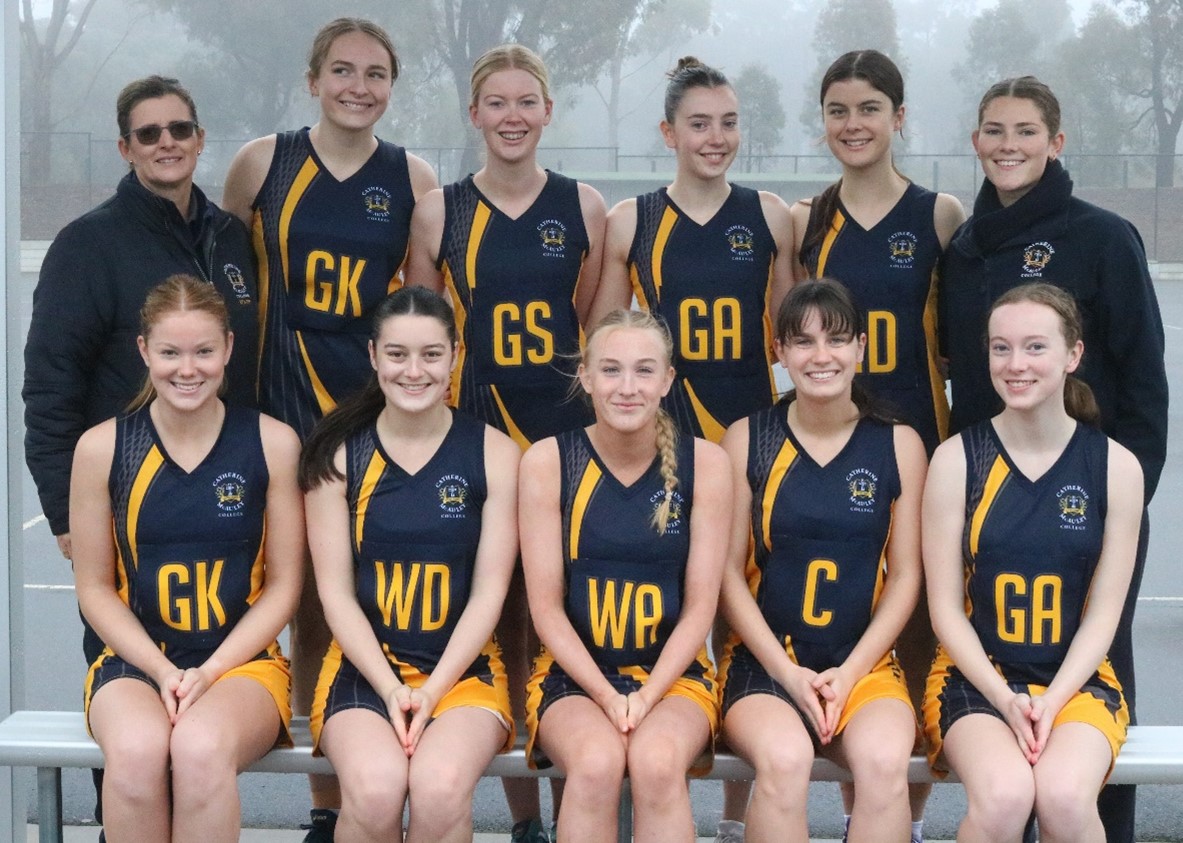 Back L-R: Mrs Kris Rosaia (Coach), Charlotte Sexton, Siarne Cass, Ava Hamilton, Katie Dean, Sophie Giles
Front L-R: Maggie Burke, Tahlia Isaac, Amaya Schmidt, Maggie Keating, Hannah Tyndall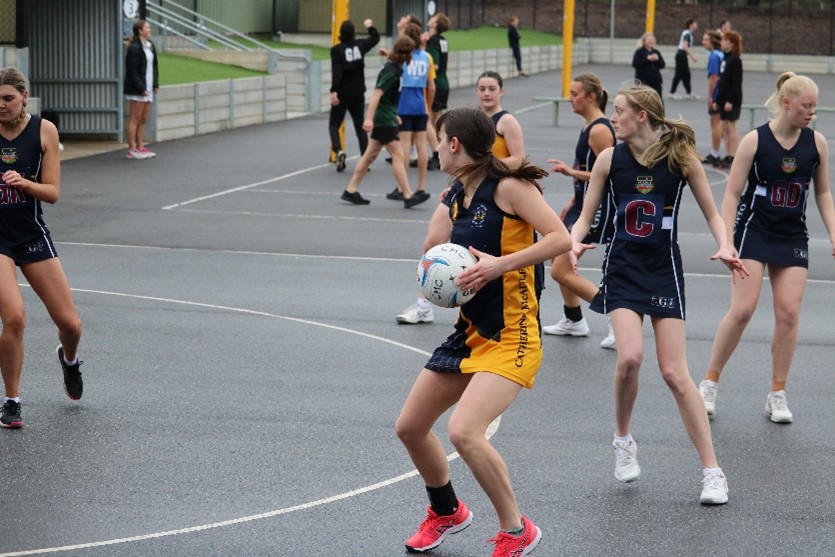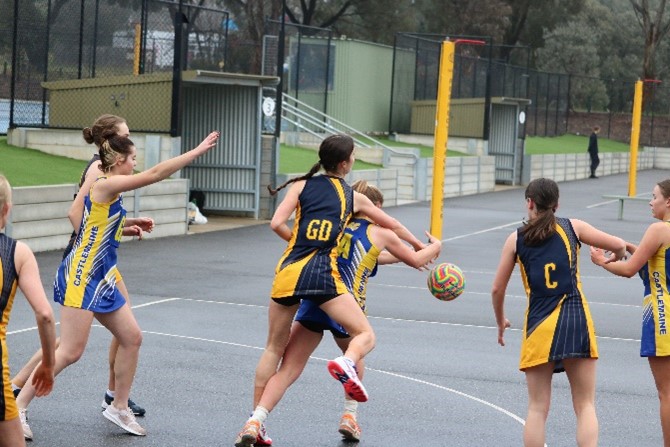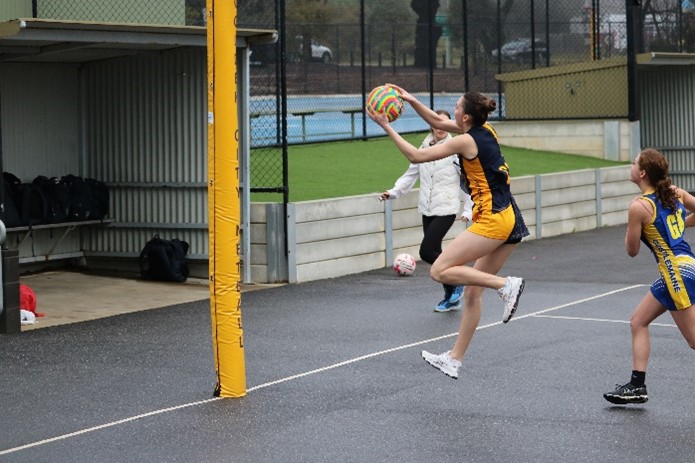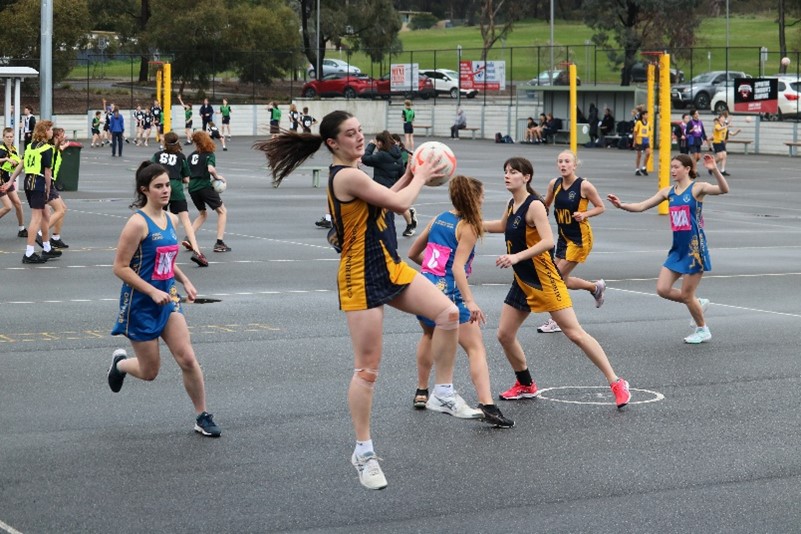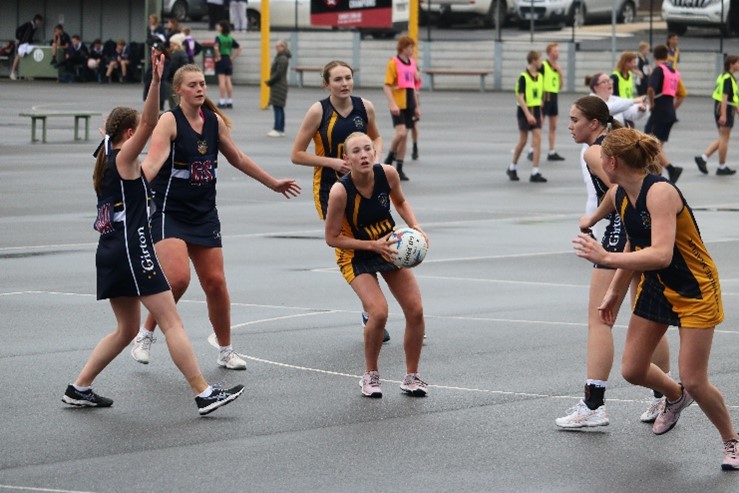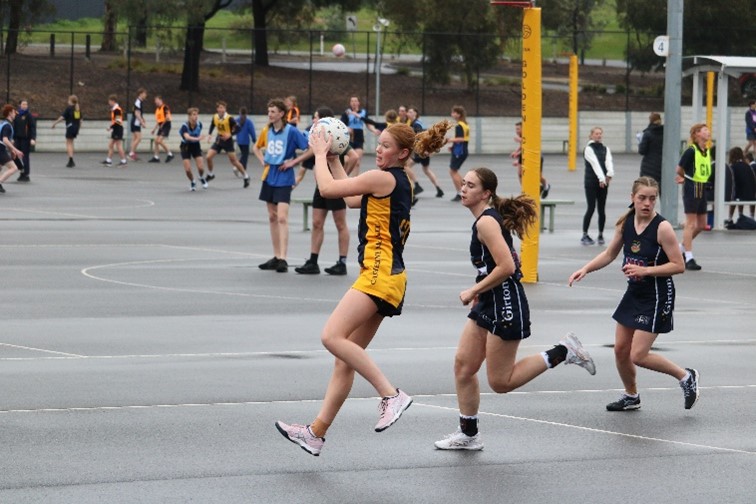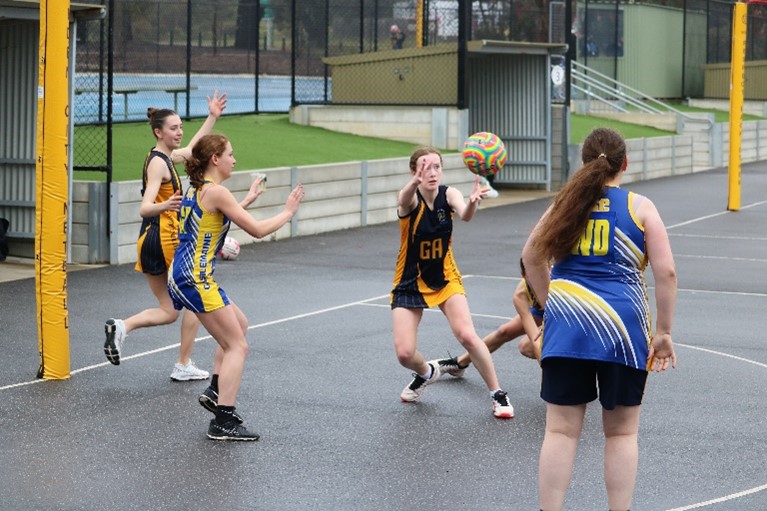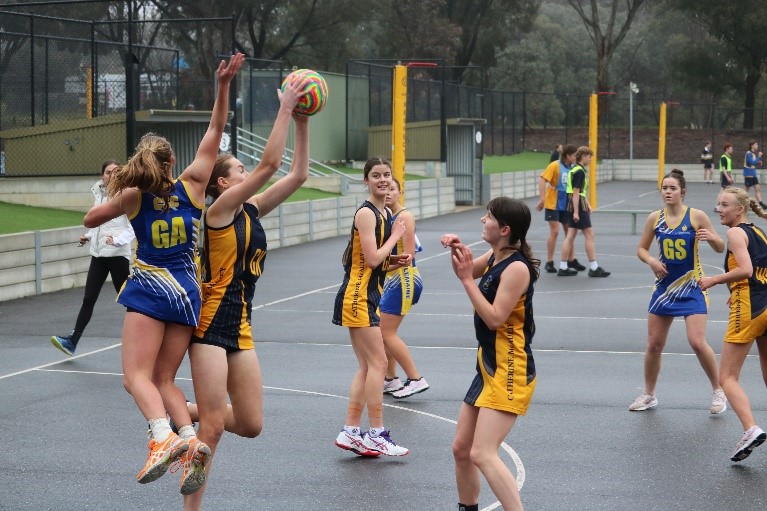 Intermediate Girls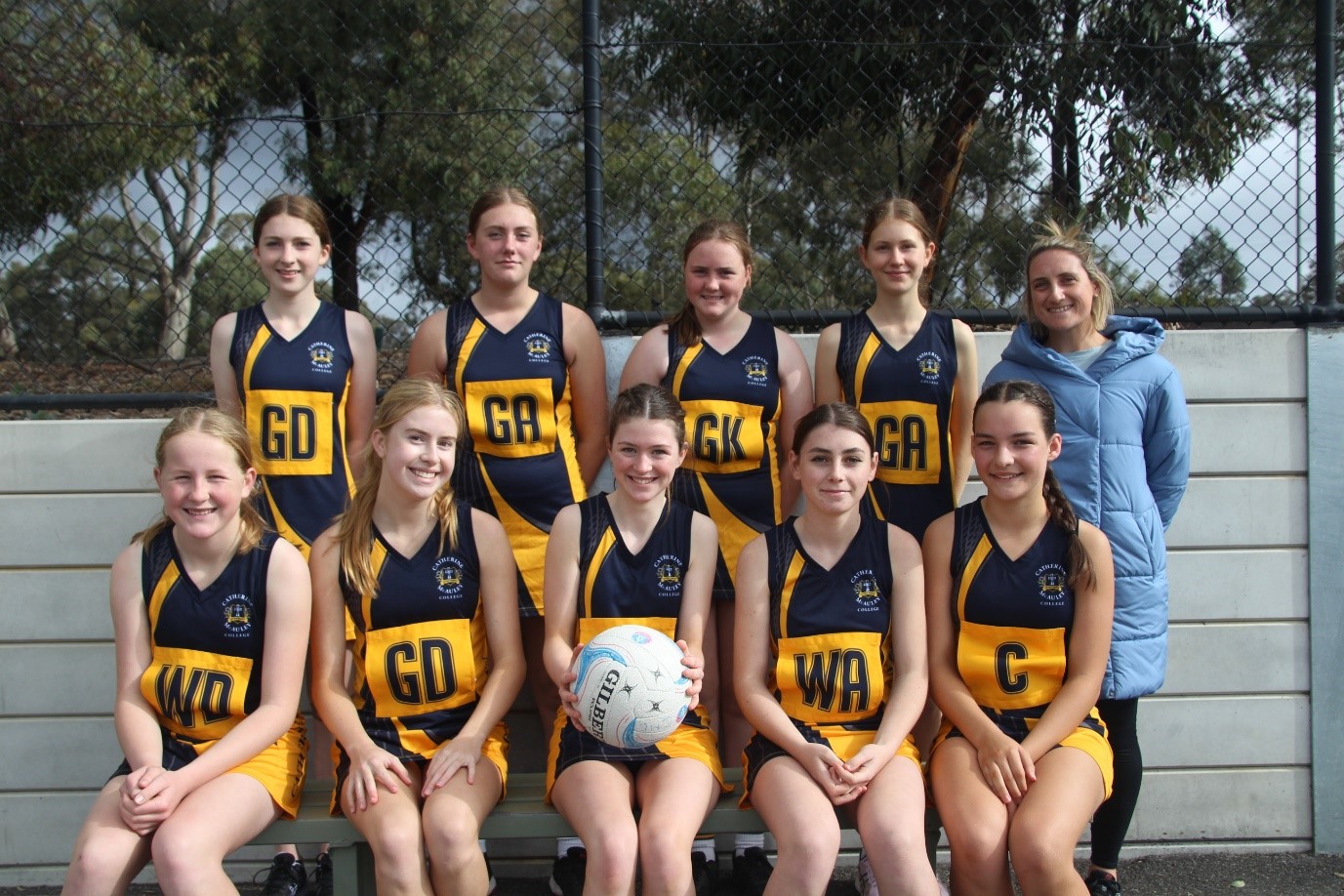 Back L-R: Harriett Whiteacre, Ciarah McDermott, Lucy Wilkinson, Annabelle Smith, Ms Hayley Martiniello
Front L-R: Ava Harris, Zoe Banfield, Tarah Frawley, Samantha Tuohey, Tess Mills