Senior Girls Cricket
24/02/2020
SCHOOL SPORT VICTORIA: SANDHURST DIVISION
The Sandhurst Senior Girls Cricket Competition was played against Marist College at Marist.  With the threat of storms, play got underway with Marist winning the toss and electing to bat.  Their run rate was good early as they kept finding the gaps in the field and hitting the boundary. It was Eva Burtonclay McMahon who eventually made the breakthrough, taking a wicket in the fifth over with the score on 27.  The girls continued to try to apply pressure to the Marist team and the introduction of Lila Keck into the attack brought the results that they were looking for.  At the end of her four overs Lila had taken two wickets and assisted in slowing the run rate.  Another wicket to Cailin Green in the final overs saw Marist finish their twenty overs with a healthy total of 4/135.
The run chase was always going to be difficult as the rain started to fall, however with the skill of Green and Keck opening the batting, anything was possible.  The girls started extremely well, as they were running at any opportunity, putting pressure on the fielders as well as hitting the boundary consistently. At the 10-over mark the girls we on track at 0/64.  The girls continued to tick the score over as the innings went on, but it soon became apparent that it was time to up the run rate.  It was this lift in intensity that saw our first wicket fall and that was Green who unfortunately knocked the ball onto her stumps on forty-two.  Holly Ryan then came in and made a handy seven runs.  Jorja Bish also chipped in with four as Lila Keck continued to dominate from her end, batting through the innings to finish forty-six not out.  Sadly, the girls ran out of overs in the run chase as they finished at 2/118 off their 20 overs, just 17 runs shy of the Marist total.
It was a terrific match with both teams playing some brilliant cricket.  Congratulations to all involved.
Thanks to Baxter Graham and Rowan Fox for assisting with the umpiring and scoring and special thanks to Miss Henriksen for coaching.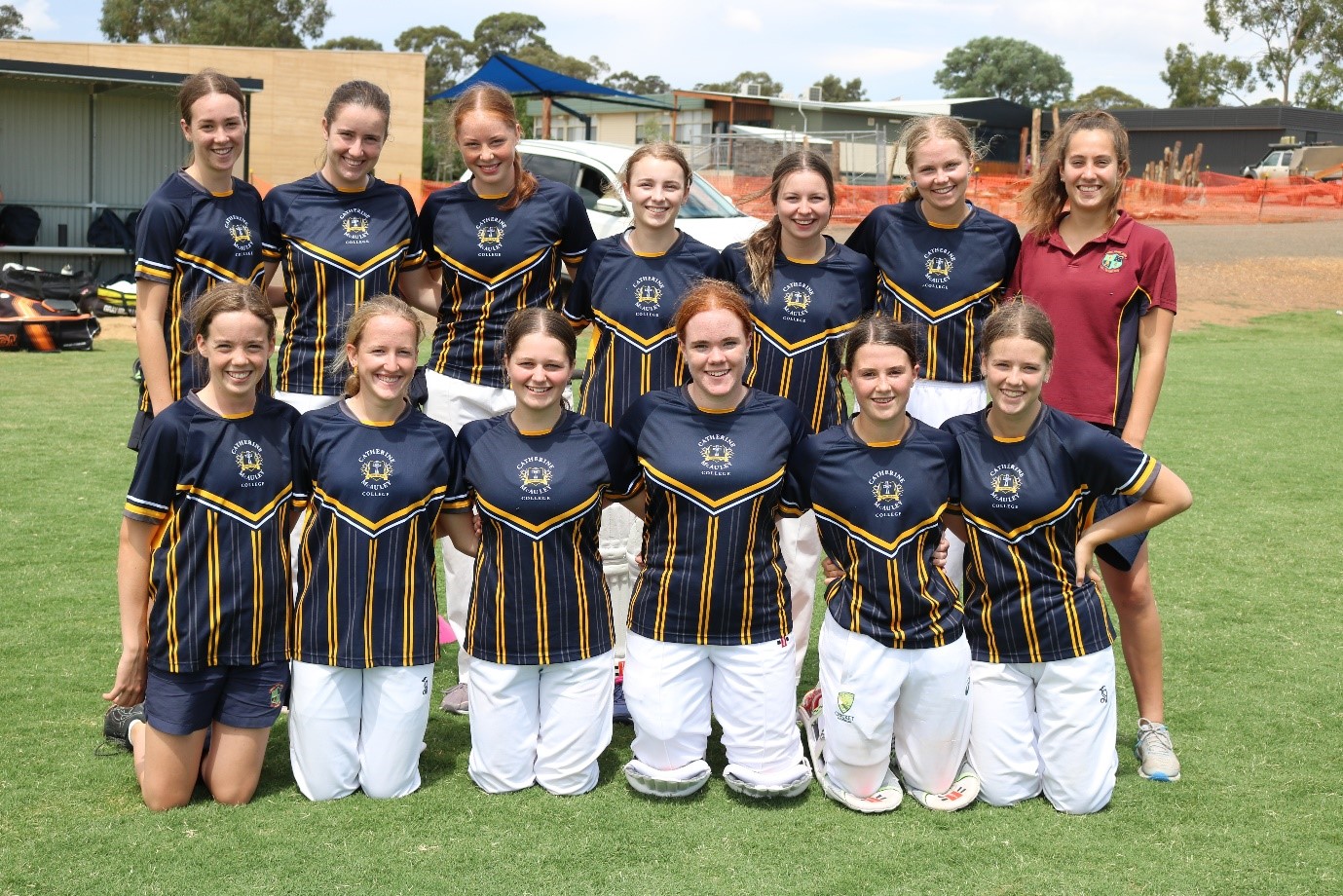 Back L-R: Ellie Vlaeminck, Abbey Clohesy, Emily Collins, Eva Burtonclay-McMahon, Chelsea Furlong, Cailin Green, Arkie Donnelly
Front L-R: Hannah Maher, Caitlin Evans, Holly Ryan, Jorja Bish, Lila Keck, Lucy Bassett