Senior Drama viewing and creating theatre
22/08/2018
A day at the theatre!
As part of Unit 2 Drama, students had the privilege of attending Melbourne Theatre Company's production of 'An Ideal Husband'. We were plunged deep into the world of the 'upper crust' in nineteenth century England, exploring much of what it meant to be a woman or man of that time.
Written by Oscar Wilde, the language of the play was complex and deeply nuanced, with a comical and satirical look at the social and political landscape. Stunning sets and costumes, creative use of music and engaging characters were highlights of this entertaining performance. Now the real work begins for the students, as they begin to analyse and evaluate all aspects of the performance.
Mrs Lisa Darlow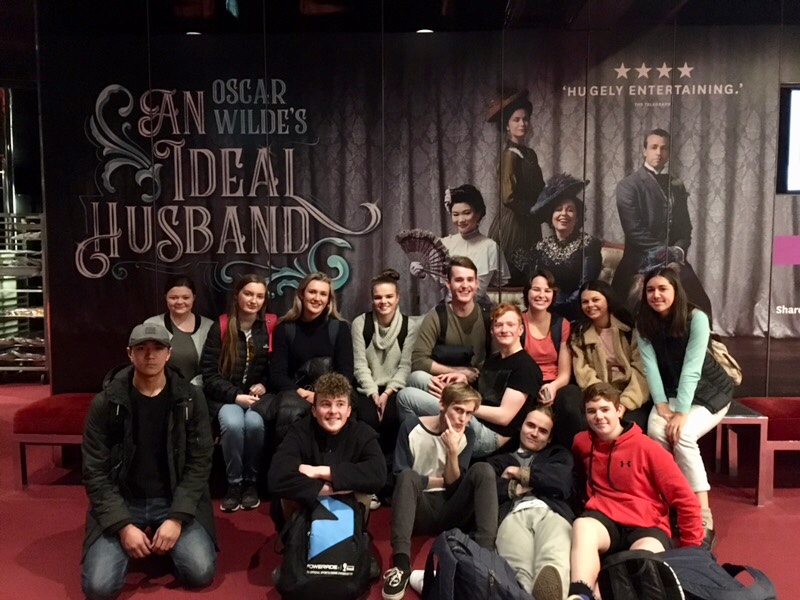 Road to the Drama Solo Performance Exam
Our Unit 4 Drama students have been hard at work researching, brainstorming, improvising and scripting a solo performance in preparation for their Solo Performance Exam. Each Year 12 student has selected one of the ten structures provided by VCAA to develop into a seven-minute solo performance, filled with tension, pathos, action, comedy and drama.
Each solo performance centres on a main character that the students must develop through their own research, imagination and skill. Some of these characters include a Detective in Film Noir style, a Raven from the Tower of London, The Red Baron from WWI, Lizzie Borden – the suspected murderer, a Regrettable Superhero and many more!
Students have begun experimenting with their characters – developing expression, voice, gesture and movement – using improvisation activities like Hot-Seat (as pictured), and showing moments they have created to seek feedback from their peers. We wish them well as they work towards presenting their piece to our community on Drama Night (Tuesday October 9) and then for their performance exam in late October.
Mrs Lisa Darlow