Senior Boys Soccer
02/05/2019
SCHOOL SPORT VICTORIA – Sandhurst Division
The Senior Boys Soccer Team played in the Sandhurst Division of matches on Tuesday 30 April at Shadforth Park, North Bendigo. With three teams in the competition, the boys played two games – one against Bendigo Senior Secondary College and the other against SEDA.
In Game 1 the boys took on the might of Bendigo Senior. As Senior had already played SEDA they were up and about and had good run in their legs and their team-work was on point for the first 10 minutes of the half. They were efficient with their ball work around the goals and soon had 2 goals on the board. After the initial shock, our CMC boys began to steady and be more accountable.
The half-time break was time to re-set and work through what they needed to do to improve. In the second half the boys were now first to the ball, they created more run and overlap and looked a completely different side. A free kick just our side of the 18-yard box saw Lewis Merriman slot a great goal to reduce the margin and the match was intensifying. The boys put all sorts of pressure on Senior as they continued to win the ball and attack, only to run out of time. Unfortunately, they went down 2 goals to 1 in what was a brilliant game.
Game 2 saw the boys play SEDA. This was an entirely different game to the first. The boys swapped positions around and with less pressure on the ball-carrier were able to create a lot of space for each other for the entire match. The boys went on to score a massive 8 goals in a dominant performance and also keeping SEDA goalless.
Congratulations boys on two great games – it was a pleasure to watch. Special thanks to Eva Jan who ran the Line on the day for the Team.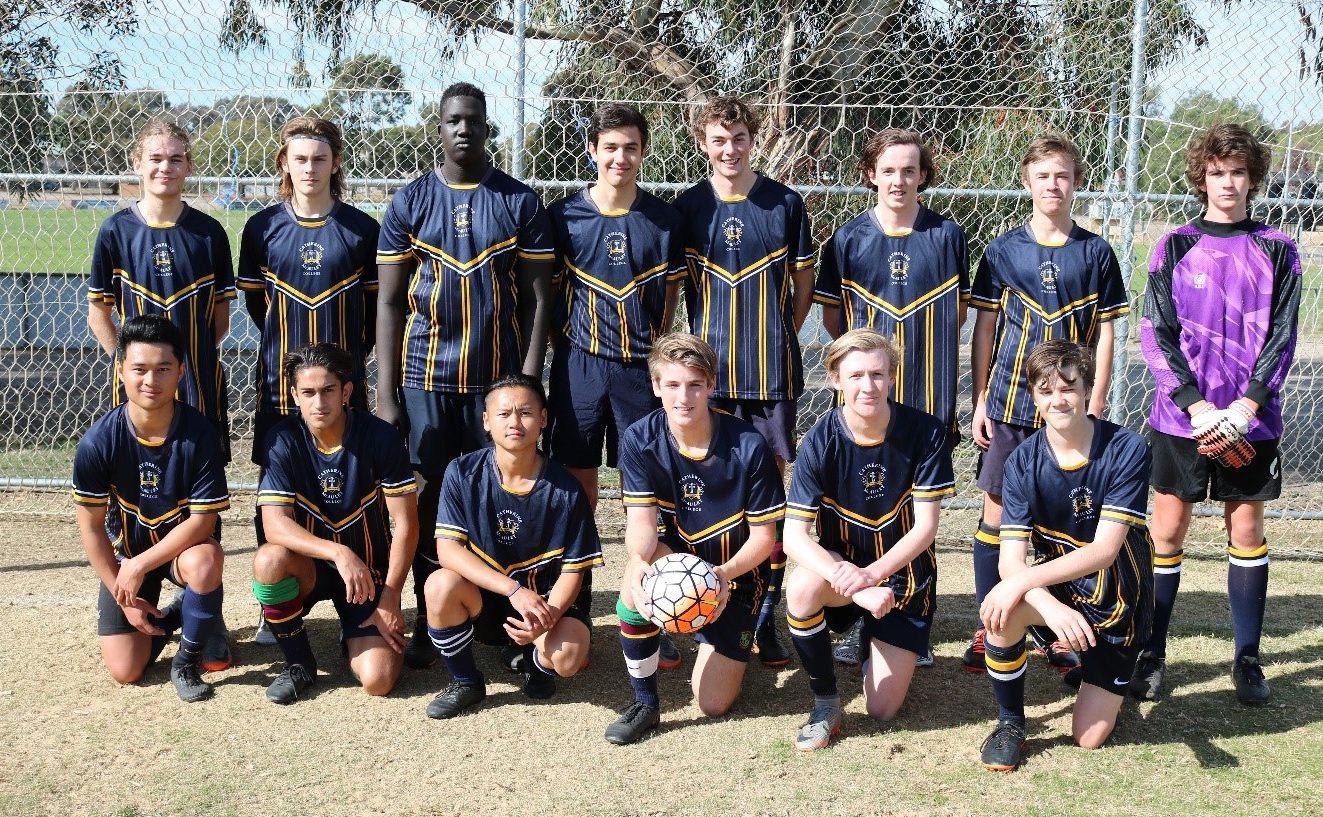 Back Row L-R: Karl Dixon, Lewis Merriman, Akoujh Jok, Noah Rifat, Lachlan Kelly, Zachary Roberts, Riley Dankers, Joel Burns
Front Row L-R: Thurah Maung, Seth Feeney, Eh Hay Su Mu Poe, Will Edwards, Brayden Roberts, Cameron Pope.