Senior Basketball
School Sport Victoria Sandhurst Division
On Monday 18 June our Senior Basketball teams played in the Sandhurst Senior Competition. Both the boys and girls played in a full round robin format with the winner at the end of all games played to progress through to the Loddon Mallee Stage. Our Senior boys team was successful and will play in Echuca in Term 3.
Senior Girls
The Senior girls played the SEDA School first and came out strongly. Their court play was dominant and the girls were able to establish an early lead. They outplayed their opponents for the entire match and even those with not much basketball experience got some court time and built up their confidence – a 37 to 12 victory resulted.
Their second and final match was against Bendigo Senior Secondary College. This time the girls put up a great fight but were outclassed. While it was a great game, the girls were defeated 54 to 18 and finished in second place overall.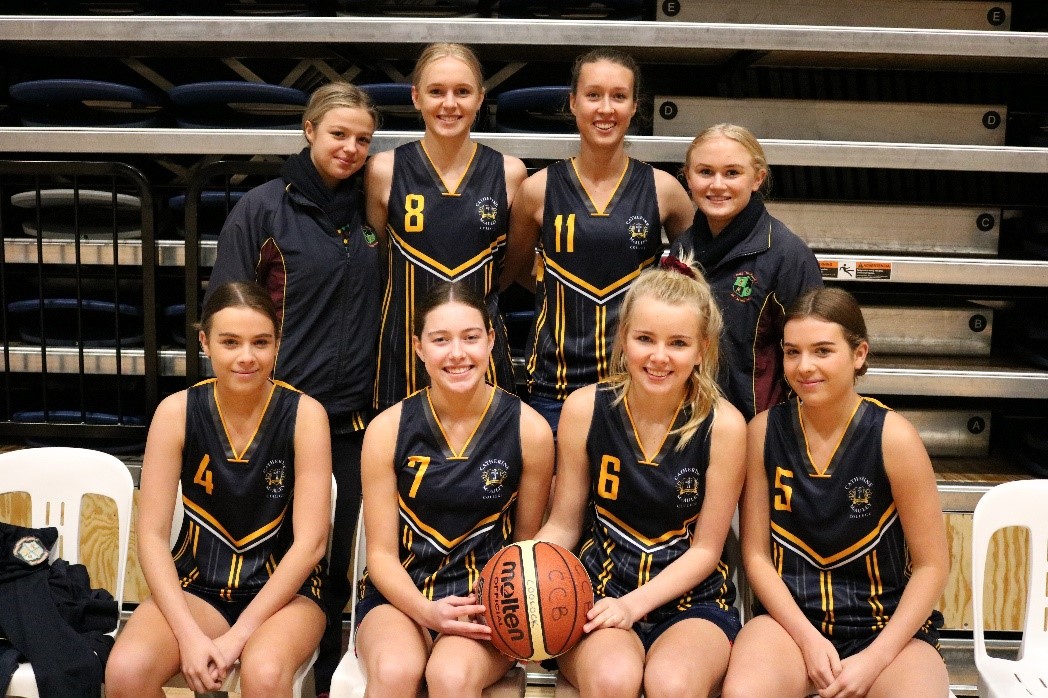 Back Row L-R: Kate Bouwmeester, Emmie Banfield VT11, Bridie Semmens CH10, Jessica Pilling JR8
Front Row L-R: Kate Kopp MK11, Matisse Perez JR10, Mairead Mulvihill CH7, Jessica Kopp MK11
Senior Boys
The Senior boys played Bendigo Senior Secondary College in their first game. This was a tough match but the boys controlled the game, defeating BSSC 24 to 15.
In the second game the boys convincingly defeated Castlemaine 41 to 11. The third game was against the SEDA School who presented a tough competition. Using tactical plays to gain the ascendency, the boys defeated SEDA 54 to 18.
Congratulations to both teams on a fantastic day. Thanks to Will Brohm who coached the boys and Mrs Jo MacDonald who coached the girls, and thanks to those parents who came along to support. We wish the boys the best of luck at the Loddon Mallee Regional day in Echuca in Term 3.
Mrs Maree Pearce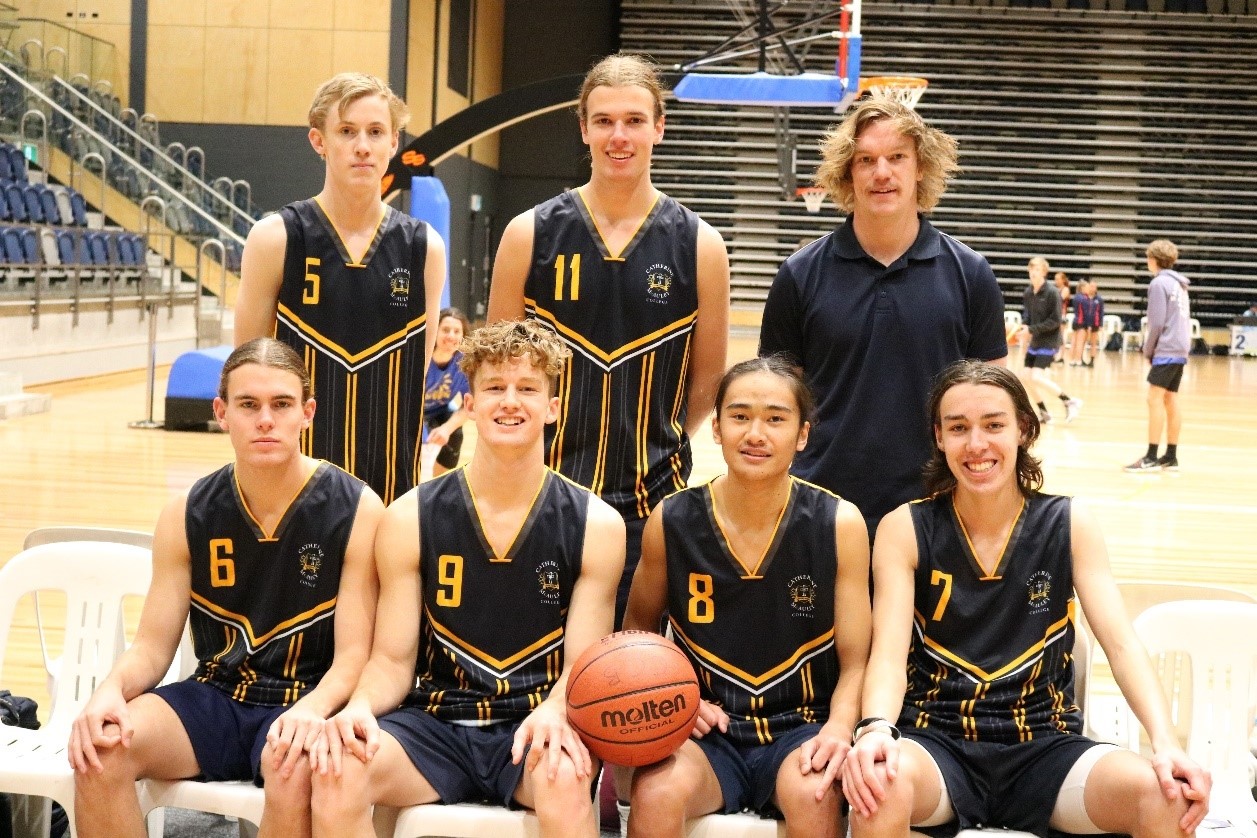 Back Row L-R: Kobe Schmidt MY8, Nathan Vincent JR7, Will Brohm (Coach)
Front Row L-R: Lachlan Baker MK11, Zack Shelton CH8, Carlos Ly BK9, Connor Mayman CH8