Senior Basketball Runners Up
27/05/2022
SCHOOL SPORT VICTORIA – SANDHURST DIVISION
Senior Boys
On Friday 27 May, co-captains Oliver Mayman and Jabob Nihill led the Senior Boys Basketball team into the Sandhurst Division SSV Basketball competition.
The first pool match was against SEDA and the team was keen to make an early impact on the game. Accurate shooting, smooth transitions and high intensity were key factors in ensuring a successful outcome. The team ran away victors: 74-19.
In the second game, the team took on Marist College Bendigo and worked to settle into some routine with on-court organisation and structure. All players contributed to the team's overall success and worked well together. The match was won: 38-13.
Game 3 was the semi-final, with the winner set to qualify for the main event. Girton Grammar School has many tall players and posed a challenge throughout the first half. Accurate shooting from all parts of the court had the team up at halftime. The high energy rolled through into the second half, allowing the boys to run away with a 56-32 result and progress to the grand final.
The grand final against Bendigo Senior Secondary College was always going to be a fierce contest. The first few minutes set the tone for the game – fast and high energy. Unfortunately, having shot near-perfectly all day, the team now struggled to make their shots count. Paired with the consistent accuracy of BSSC, the boys found themselves chasing. While the boys were within range at the halftime break, BSSC proved too strong and ran out winners.
A massive congratulations to the whole team for their performance throughout the day, with teamwork, respect and determined effort on show for the duration of the competition. A big thank you also goes out to Isabella Allen and Amaya Shmidt for officiating our games for the day. Your work was outstanding and greatly appreciated.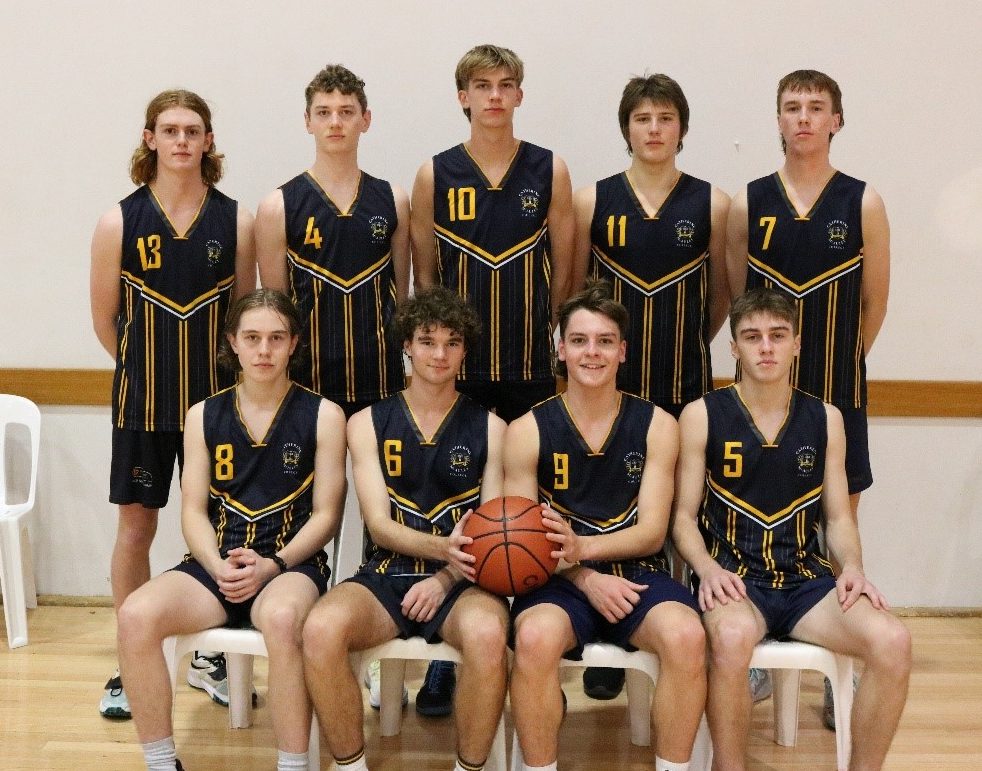 Back L-R: Patrick Byrne, Liam O'Brien, Jacob Nihill, Darcy Lawlor, Oliver Mayman
Front L-R: Aiden Mundy, Toby Harrison, Nicholas Sherriff, Zavia Roberts