School Photos 2021 – MSP Photography
19/01/2021
Ordering Photos
DEADLINE EXTENDED: Order your school photos before midnight on Wednesday 17 February 2021 to avoid a postage and handling charge.
Catherine McAuley College emailed a unique shoot key for each student to their parents/carers on Monday 25 January. (This email came from fjohnson@cmc.vic.edu.au)
Go to msp.com.au, enter your unique shoot key and follow the prompts to order photos.
This can be done before your child's photo day.
Order your school photos before midnight on Wednesday 17 February 2021 to avoid a postage and handling charge.
Late orders can be accepted after 17 February by contacting 03 5482 3190. All late orders incur an extra $20 for postage and handling.
Please contact MSP Photography on 03 5482 3190 if you have any enquiries about school photos.
Year Level Group Product
In the MSP Photography 2021 Packages and Price List linked below, note that the 'Group Photo' mentioned is a Year Level Booklet for CMC families.
IMPORTANT: Please complete the Permission to Photograph and Film 2021 in PAM prior to photo day so that we know your wishes regarding including your child's portrait in the Year Level Group Booklet.
MSP Photography - Price List and Packages 2021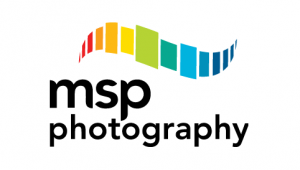 Photo Days
MSP Photography will be taking individual portrait photos on the following dates:
Year 7 and Year 12: Friday 29 January 2021
Year 10, Year 11 & Year 12s not on Retreat: Tuesday 2 February 2021
Year 8, Year 9 (and Year 7 catch up) Wednesday 10 February 2021 from 8.15am – 12.30pm
All other Year 12s (and Year 11 & 11 catch up): Wednesday 10 February 2021 from 2 – 3pm
Note that there will not be a catch up day, so students need to attend on these days.
Uniform and Grooming Requirements
For their photo, students are to wear full, correct summer uniform, no jumpers, no PE uniforms.
Click below for full dress code information, including uniform, hair, jewellery and other grooming requirements. Students who do not meet the uniform and grooming requirements will not be photographed. In particular please note:
HAIR
Hair should be neat and tidy.
Hair at shoulder length or longer must be tied up.
Dyed hair should be within the natural hair colour range.
Facial Hair: boys should be clean shaven.
JEWELLERY AND MAKEUP
A maximum of two plain silver or gold earrings in each ear. Sleeper, no bigger than a five-cent piece, or two small plain silver or gold studs.
Spacers are not permitted at school.
The wearing of any material in a facial and/or tongue piercing is not allowable at school.
A plain neck-chain may only be worn if it includes a small cross, crucifix or Christian medallion.
No other form of visible jewellery is allowed.
Makeup is not worn at Coolock. Students at St Mary's may wear minimal makeup.
College Dress Code and Expectations