Sandhurst Division – Year 8 Cricket
05/05/2022
SCHOOL SPORT VICTORIA: SANDHURST DIVISION
On Friday 18 March, the Year 8 cricket team competed in the Year 8 Cricket Tournament in Strathfieldsaye.
While our boys were confident of doing well on the day, we knew that Victory Christian College (VCC), Eaglehawk Secondary College and Girton Grammar School would provide stiff competition.
Our first game was against Victory. CMC won the toss and batted first. Despite losing a couple of early wickets, Jackson Harris and Eamon Austin steadied the ship with some crisp stroke-making and clever running between the wickets. With some big hitting in the final overs by a couple of other batsmen, CMC accumulated a very impressive 160 off our 15 overs.
When given the chance to bowl, VCC was on the back foot immediately. Jake Gribble, James Balic and Tom Smith bowled superbly, maintaining the pressure on the VCC batters. Tom Smith capitalised on this pressure and took 4 wickets in one over. Eventually, VCC was bowled out for 40 and CMC marched into the final against Girton full of confidence.
In the final against Girton, CMC won the toss and elected to bowl first, which at the end of the 15 overs, appeared to be a wise move. Girton had been restricted to 60 and a number of Girton's strong batting line-up had been restricted by tight bowling and desperate fielding. All bowlers maintained a tight bowling line and length and had stuck to the team plan.
Unfortunately, while CMC executed team plans with the ball, the team was not able to capitalise with the bat. Early wickets put a lot of pressure on the middle order, and with the strong Girton bowling line-up, delivering accurate pace and spin, the pressure became too much. Girton's fielders took their chances in the deep with 3 very good catches. Had they not taken these catches, the result could have been very different.
Sadly, CMC was bowled out for 45 and Girton was crowned deserved champions for our pool of matches on the day. The CMC boys were disappointed but determined to redeem this result in years to come as our boys develop physically and with their technique. Thank you to all the 15 boys who participated on the day. Your effort and conduct on the day were elite.
Mr Prowse (coach)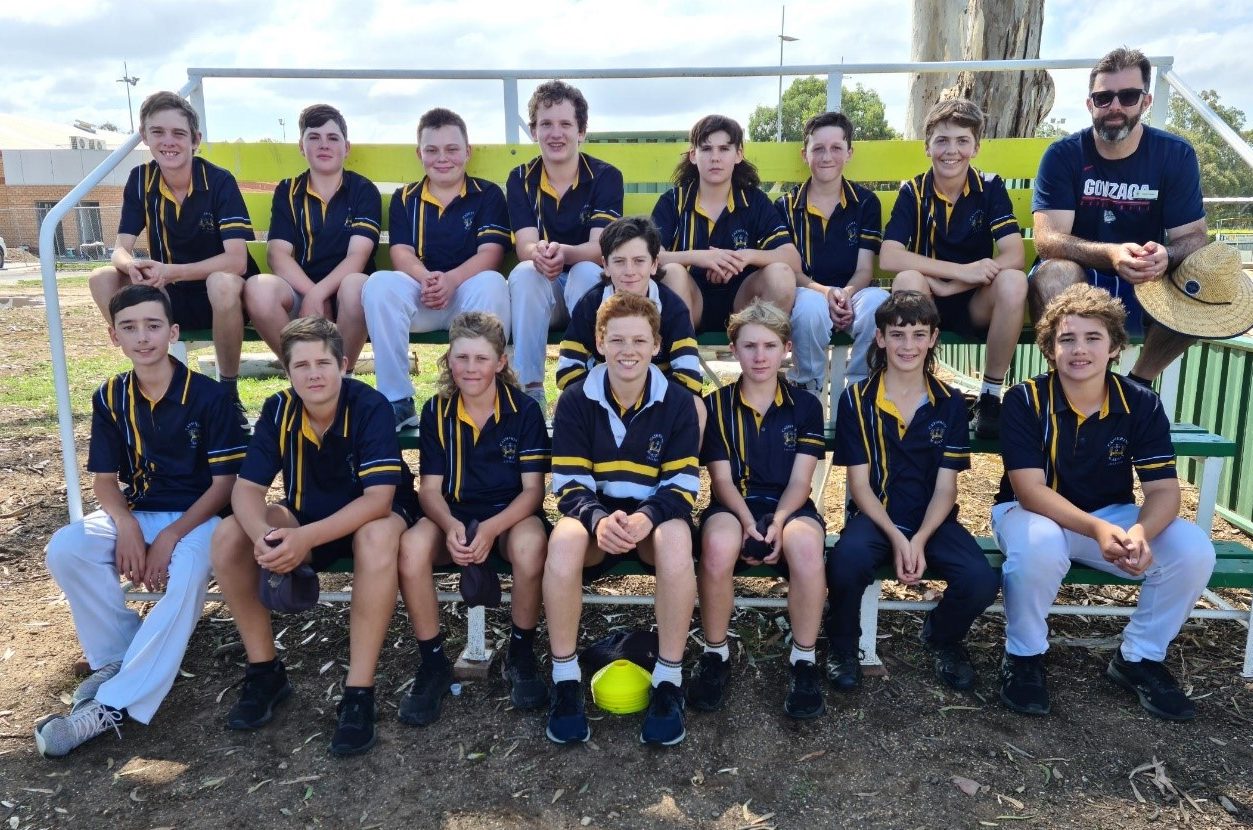 Back L-R: Samual Scott, Miller Armstrong, Jackson Harris, James Balic, Eamon Austin, Levi Stephens, Tom Smith, Finnegan Millar, Mr Kieren Prowse (Coach)
Front L-R: Jake Gribble, Marshall Archer, Callum Whyte, Lenny McNamara, Ethan Pope, Ted Harrop, Bailey Holland
Intermediate Boys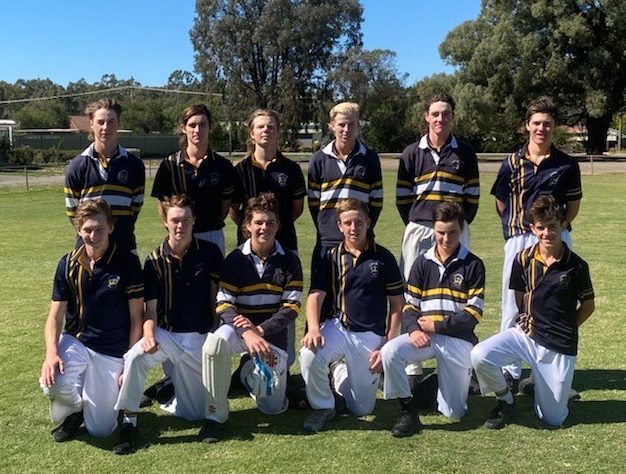 The Intermediate Boys also competed:
Back L-R: Hamish McNamara, Taj Taylor, Logan Van Der Hagen, Tobie Travaglia, Wil Pinniger, Declan Stevenson
Front L-R: Lachie Wilson, Ethan McMahon, Henry Edwards, Angus O'Brien, Oscar Farrelly, Darby Whatley