Sandhurst Division Tennis
29/03/2022
SCHOOL SPORT VICTORIA: SANDHURST DIVISION 
Senior Boys Tennis
A perfectly beautiful autumn day for tennis! The boys team consisting of Jackson Davis, Henry McCarthy, Joshua Evans, and Lucas Rojewski, played in a round of four teams which included Marist College Bendigo, Bendigo Senior Secondary College, and Girton Grammar School.
In the first round they played off against Marist and were successful in two of the singles matches.
In the second round they faced Girton. All matches were very close with the result being a three-set all tie. Some well-fought matches with Joshua Evans winning 6-5 and Henry winning both his doubles and singles matches. Unfortunately, Girton had the edge winning an extra 3 games.
The third round saw them facing their most challenging team, BSSC, who were too strong and won convincingly. Well done to Jackson, who won his singles match 6-3.
All boys are to be commended for their sportsmanship and effort on the day.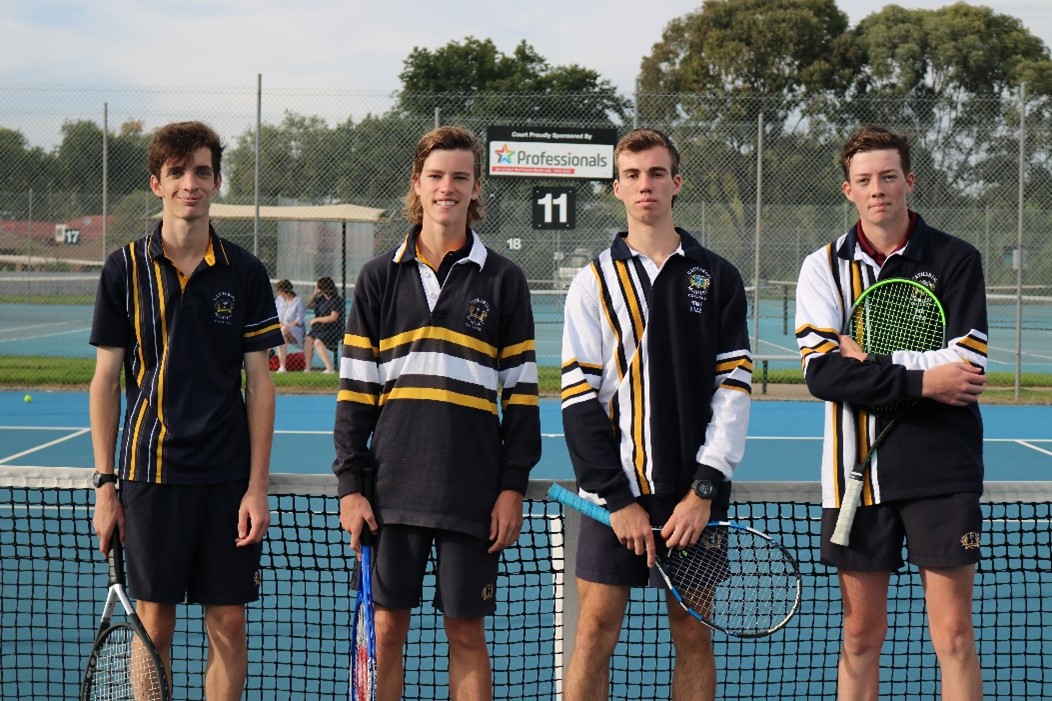 L-R: Lucas Rojewski, Joshua Evans, Henry McCarthy, Jackson Davis
Congratulations to all of our Junior Tennis Teams that participated in the Sandhurst Junior Tennis Championships on Friday 18 March. All games were played at the Bendigo Tennis Centre with all competitions well contested and the sportsmanship between schools a highlight.
 The results were as follows:
YEAR 7 GIRLS
The Year 7 Girls defeated Marist College Bendigo in a close competition defeating them 2 sets to 1, with both winning sets decided via a Tie Break. Congratulations to the girls on their persistence and determination.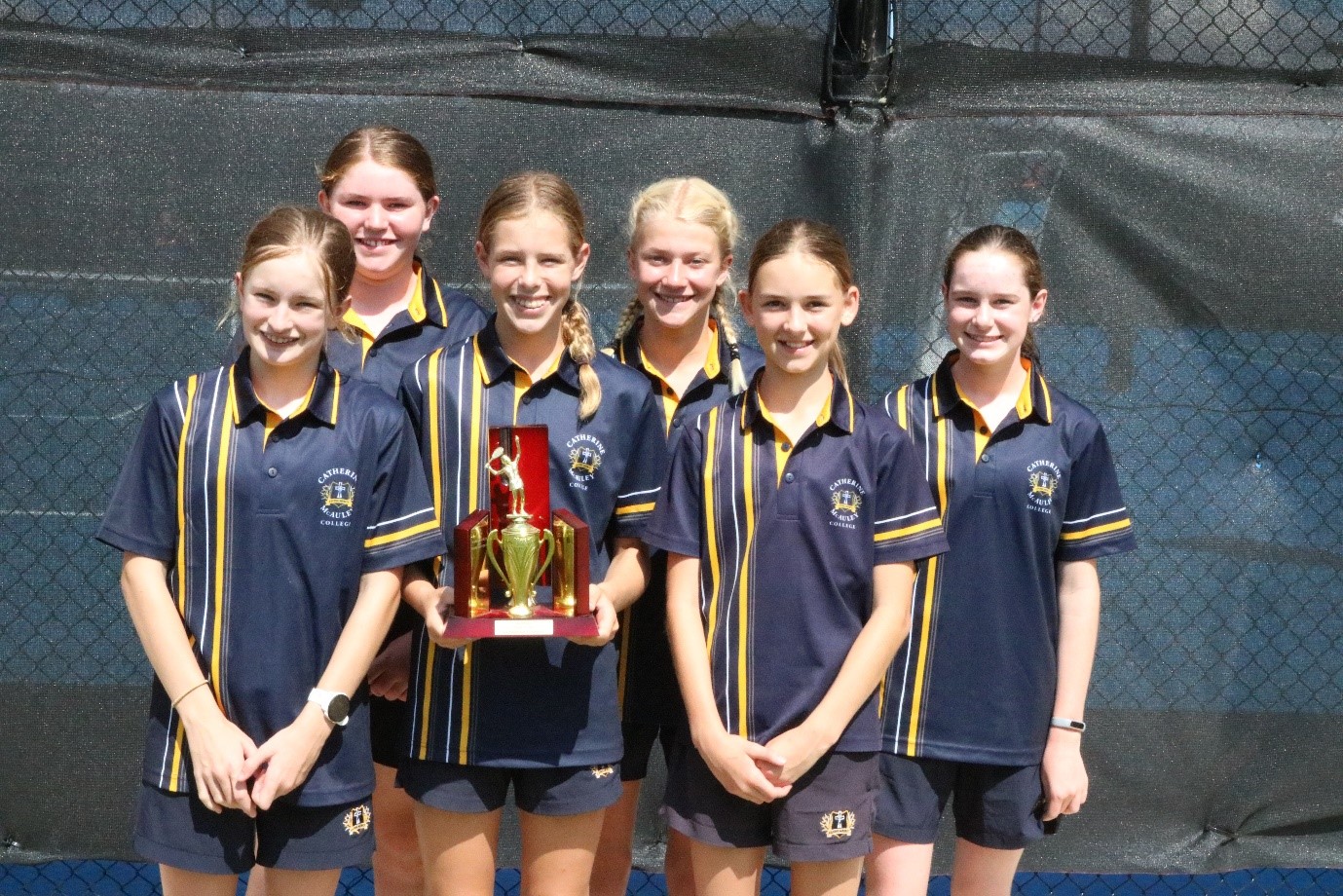 Back L-R: Ginger Hay, Chella Fitzpatrick, Maggie Lamb
Front L-R: Jemma Carter, Dempsey McDonnell, Rubi Phillips
YEAR 7 BOYS
The Year 7 boys also only had one match, which was also against Marist College Bendigo. The boys were outstanding winning all 3 sets easily and only conceding one game to their opposition.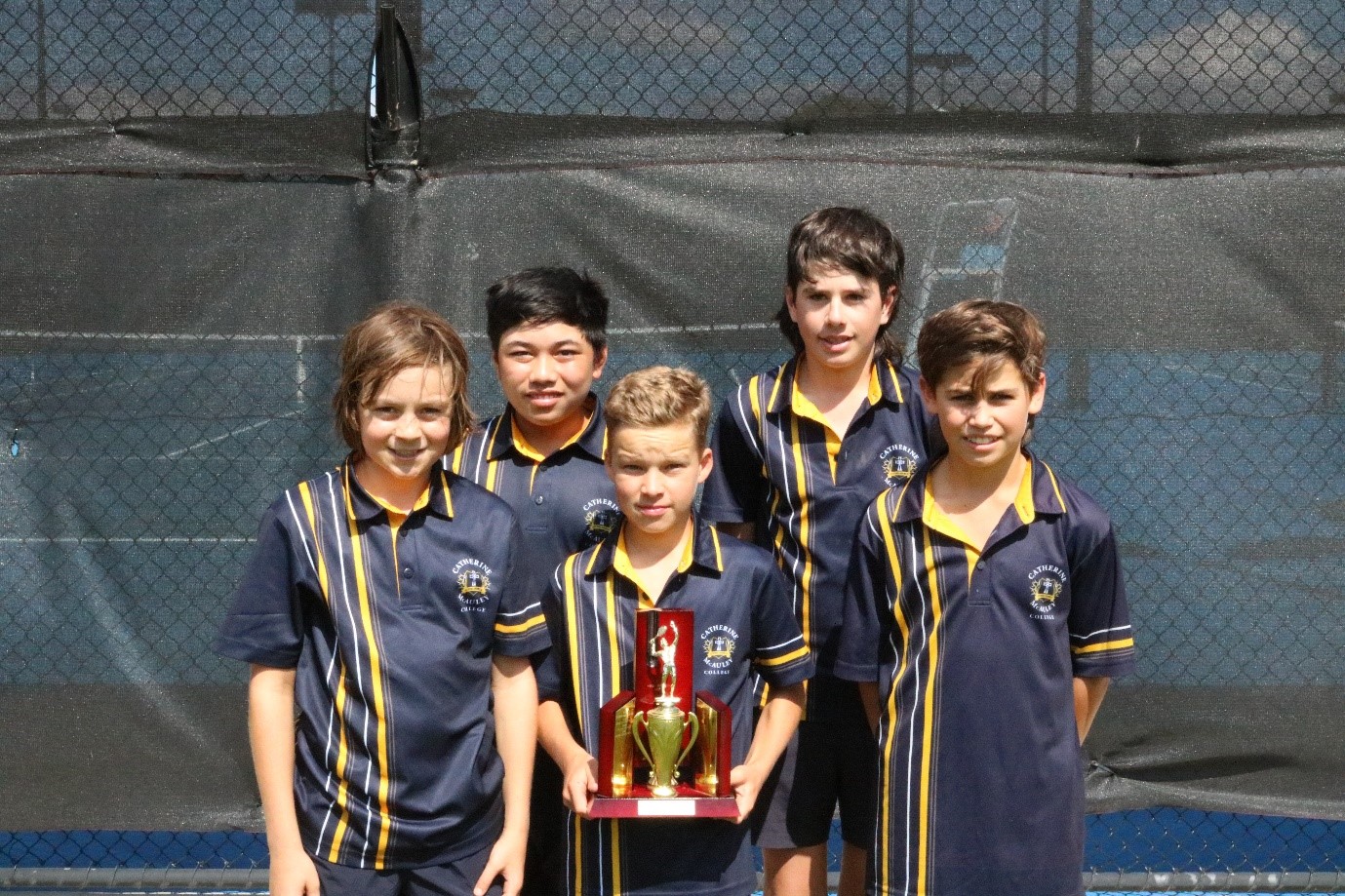 Back L-R: Chris Gamboa, Griffin O'Shea
Front L-R: Ryder Comer, Sam O'Bree, Maurice Nihill
Absent: Mitchell Bray
YEAR 8 GIRLS
Our Year 8 Girls team dominated their competition right from the start of the day. They defeated Bendigo South East College, Marist College Bendigo, Girton Grammar School and Victory Christian College to secure the trophy at the end of the day. All of the girls played beautifully and were a delight to watch.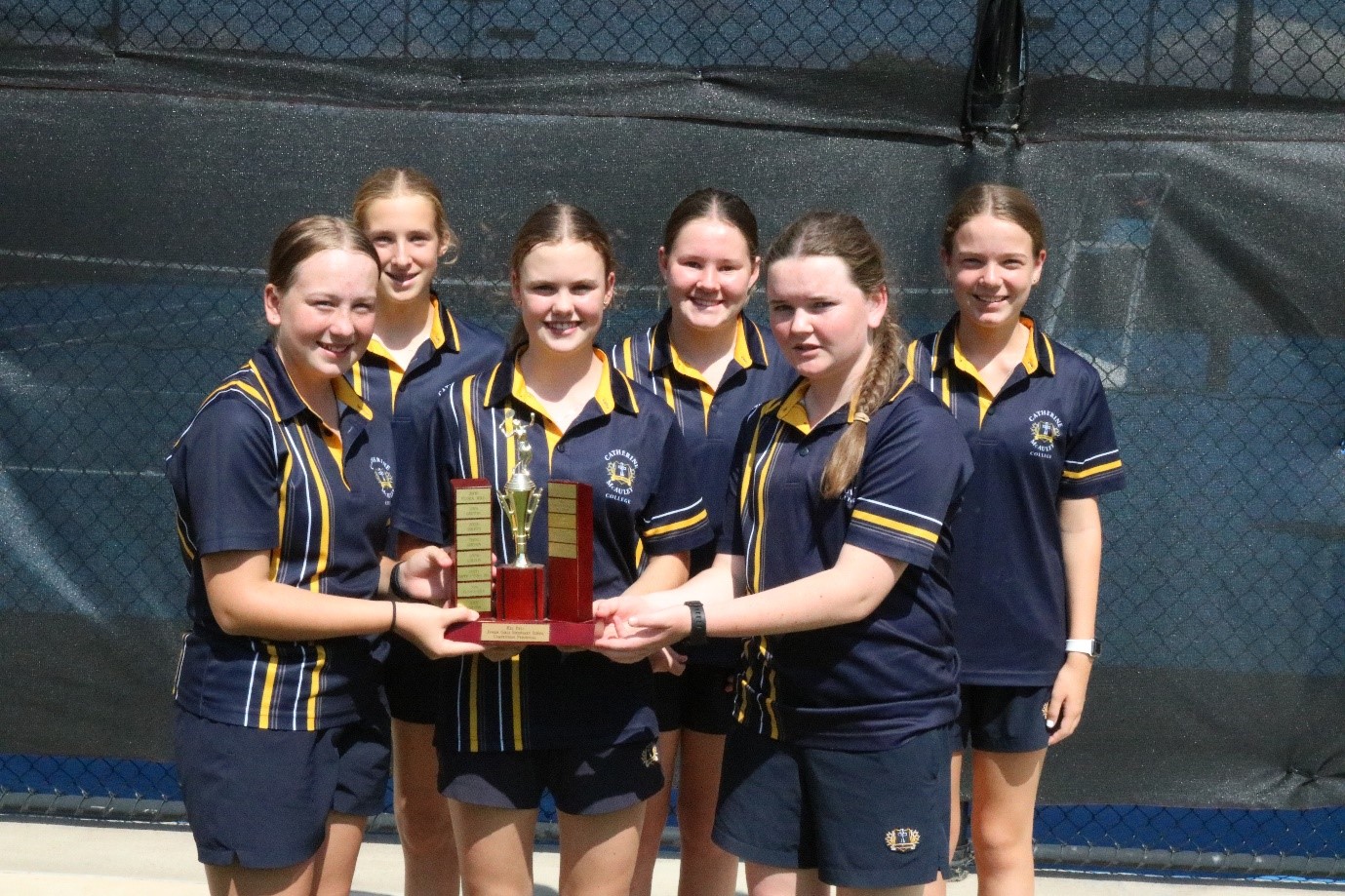 Back L-R: Abbey Reid, Ava Terry, Belle Smith
Front L-R: Samantha Hill, Isabella Monotti, Eloise Kealy
YEAR 8 BOYS
The Year 8 Boys team started the day well defeating Marist College Bendigo and then Girton Grammar School. They then came up against the strong team from Bendigo South East College and it was a tight tussle. The boys lost 2 sets to 1 but were very competitive winning 14 games to BSE's 15.  They then defeated Crusoe College and Victory Christian College to finish the day in 2nd place.
Once again, congratulations to all involved on a fantastic day.  Our winning teams have now qualified for the Loddon Mallee Regional Finals which are to be played in Mildura on Tuesday 3 May. We wish all 3 teams the very best.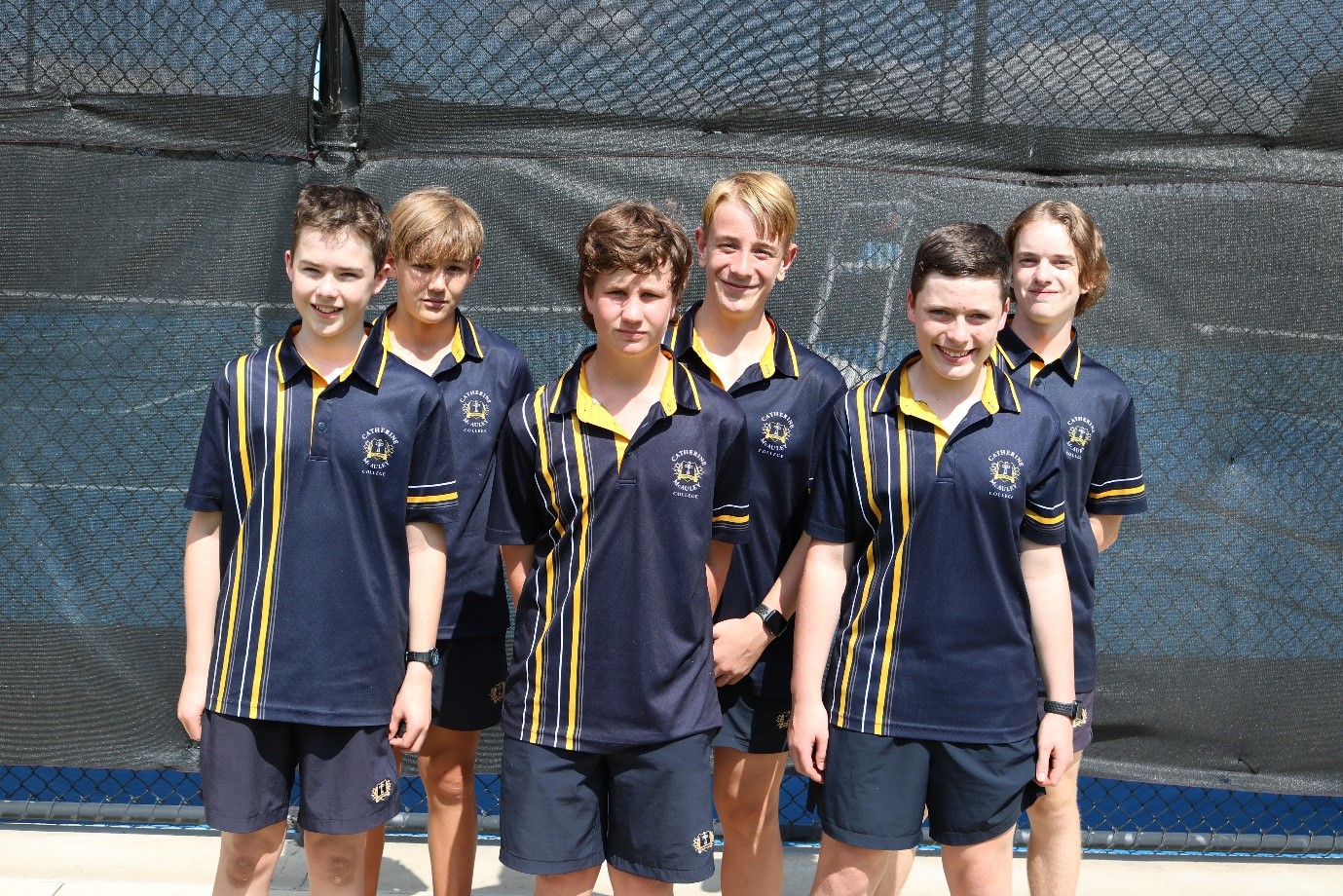 Back L-R: Chase Poyser, Jack Schubert, James Windust
Front L-R: Josh Giffard, Bentley Eddy, Sam Gibson