Race Day Reunion and Dinner
01/11/2022
St Vincent's College – Past Students Association (SVCPSA)
See below for general information about the SVCPSA.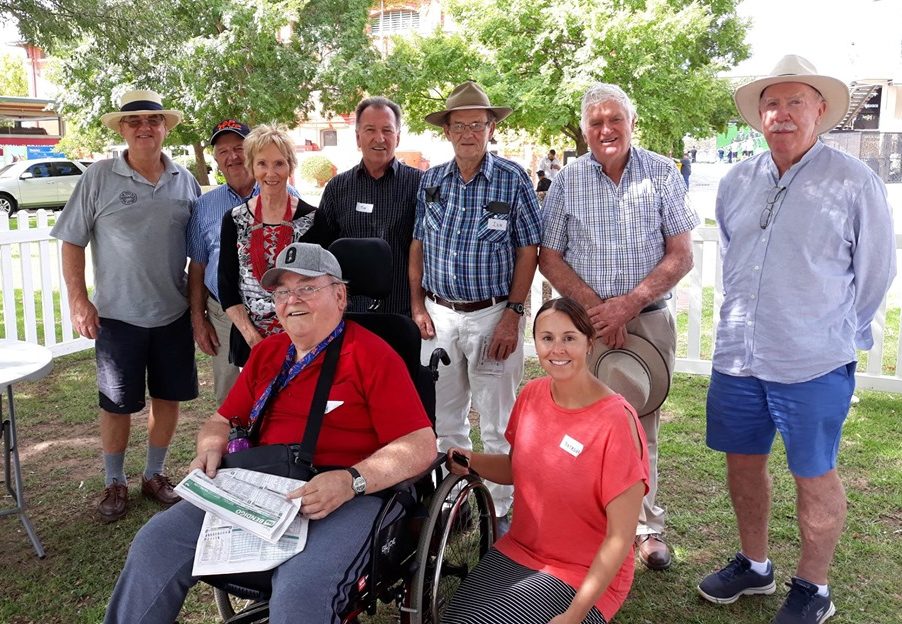 The last annual catch-up was held at Marong Cup in February 2020
CONTACT DETAILS
Due to Privacy issues, Catherine McAuley College Bendigo (CMC, formerly Catholic College Bendigo) is the custodian of all past St Vincent's College Student Records. CMC is mindful of stewardship of resources and has taken a proactive role in reducing the amount of paper used and money spent on postage. Please advise the Alumni Office of any change of address or email. If you do not have an email address, we will still keep in contact by post.
ACTIVITIES
At our Reunions in 2005 and 2015, we celebrated the 50th and 60th anniversaries of the opening of St Vincent's College.
Area Coordinators help with getting Past Students together and spreading the word about upcoming Bendigo reunions/activities. We have encouraged all Area Coordinators to arrange their own unique get-togethers – e.g. counter teas, afternoon sessions, sporting activities, etc. in their own districts and at those activities to plan their attendance at future annual Bendigo Reunions.
Current Area Co-ordinators are:
BENDIGO: Tim Coates (1966-71) 0407 403 574 – timothytcoates@gmail.com
Jim Brennan (1965-70) 0458 266 800 – jandvbrennan@gmail.com
MELBOURNE: Des Curtis (1968-72) descurtis@westpac.com.au
Ron Storey (1967-68) 0418 332 431 – ron@storeymarketing.com.au
John Prowse (1967-69) 0418 360 312 – jprowse@bigpond.net.au
SWAN HILL: Stephen Foott (1972-75) skipbins1@bigpond.com
GEELONG: Ken Curtis (1966-70) Curtis.ken@bigpond.com
Laurie Curran (1972-73) 0438 520 000 – lauriecurran@lcwater.com.au
BALLARAT: Peter Burton (1969-72) 0411 201 301 (also at North Britain Hotel 03 5331 1291)
NSW: Ross Elliott (1968-70)
FINANCES:
SVCPSA has sponsored a prize for the most promising Catherine McAuley College student in the Technology and Agriculture categories in recent years. Thank you to our generous local sponsor Bendigo Hume & Iser Mitre 10. From 2022, CMC will support these awards.
FACEBOOK
Catherine McAuley College Alumni Facebook group is open to all past students. https://www.facebook.com/CatherineMcAuleyCollegeAlumni/ Also there is a closed group aimed at people in the Class of 1970 cohort https://www.facebook.com/groups/SVCReunion/
Cheers from the St Vincent's College Past Students Association:
Tim Coates, Kevin McGrath and Jim Brennan