Premier's Award for Geography student
21/07/2022
Catherine McAuley College student Kier Feeney received top honours this week for his outstanding VCE results in 2021.
The annual Premier's VCE Awards recognise students who have demonstrated outstanding achievement in the Victorian Certificate of Education (VCE).
More than 1,000 guests attended the prestigious ceremony, held on 20 July 2022, where 298 of Victoria's top-performing students were recognised for their exceptional dedication and hard work students during the 2021 VCE.
Kier received a Premier's VCE Award for excellence in Geography, making him one of the top Geography students in the state.
Both Kier and his parents are very proud of his achievements. He is currently thriving in Melbourne where he attends university and works part-time in hospitality. A key theme from Kier was also echoed by the keynote speakers who emphasised that, while it's important the Premier's Awards recognise and celebrate significant achievements, they don't amount to much unless the students continue with this level of application beyond the VCE. Kier is certainly doing so in all walks of life.
CMC Principal, Mr Brian Turner said the entire school community was proud of Kier. "We congratulate Kier for working so diligently through 2021 and his family for the support they have provided".
Kier's VCE Geography teacher Mrs Angela McIntosh, Director of Learning and Teaching Mr Matthew Angove and Kier's parents Colm and Paula were present at the ceremony at the Melbourne Convention and Exhibition Centre to celebrate Kier's achievement.
Mrs McIntosh was thrilled with Kier's result which she said reflected his disciplined approach to his studies and the fact that Geography is such a relevant and interesting subject.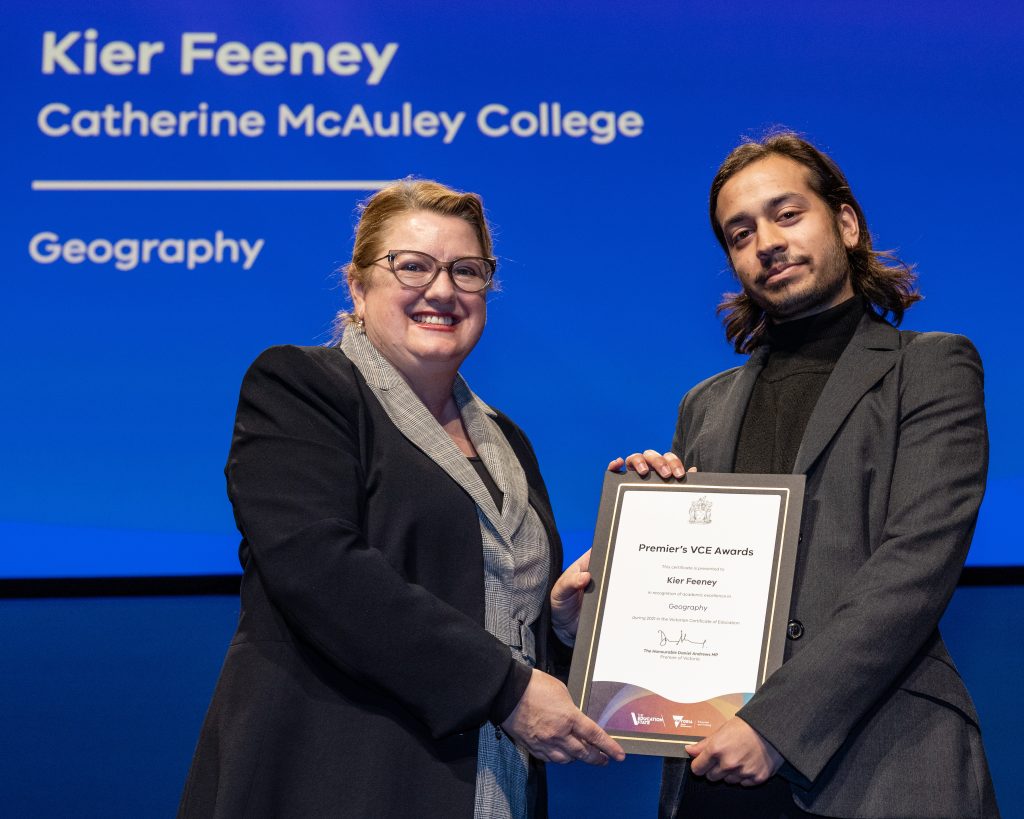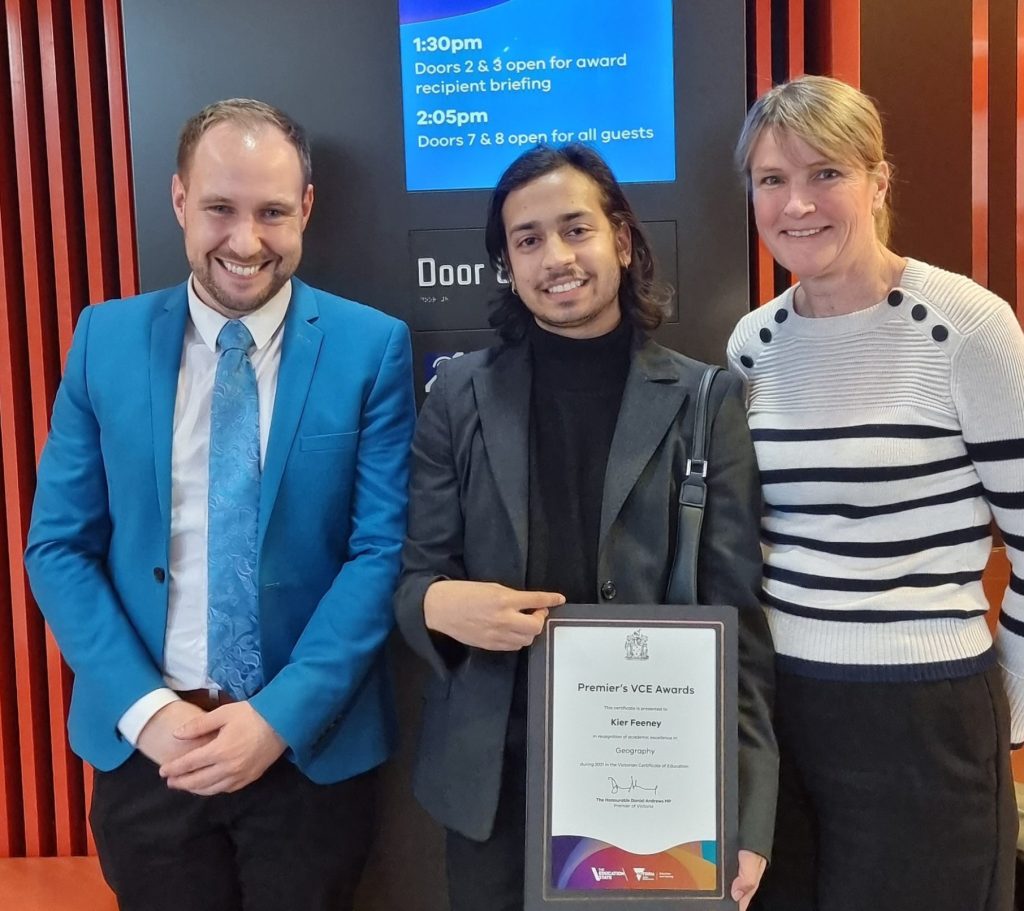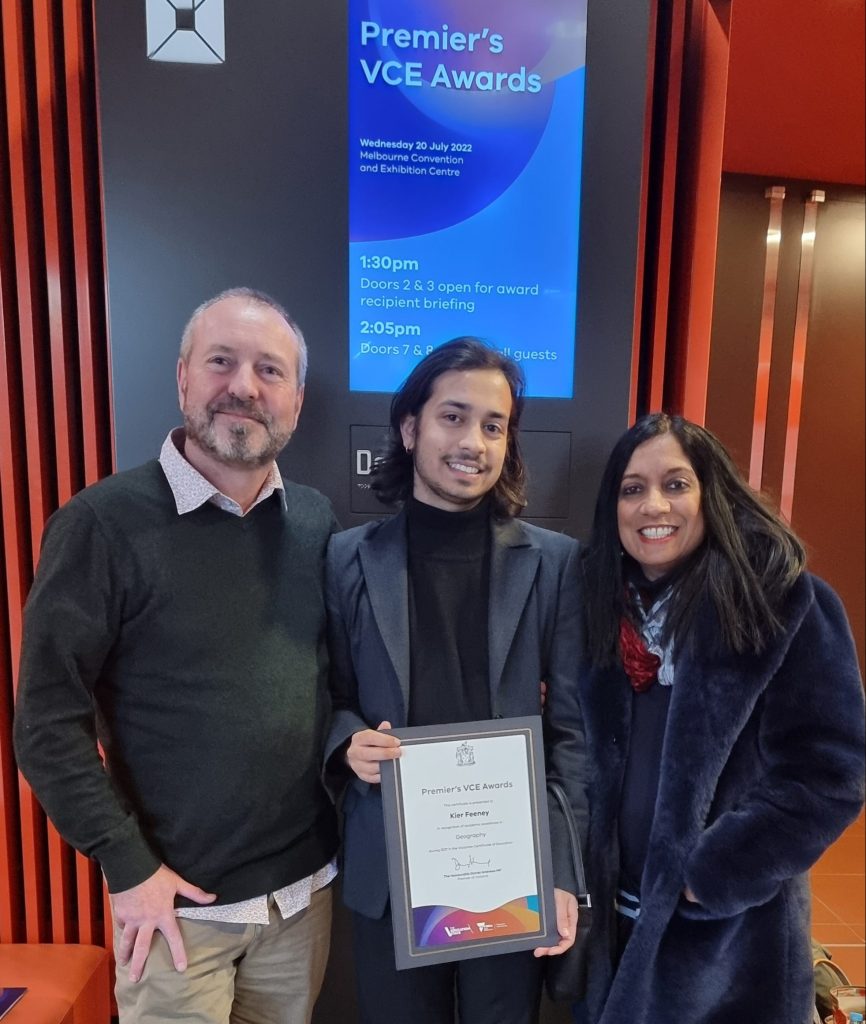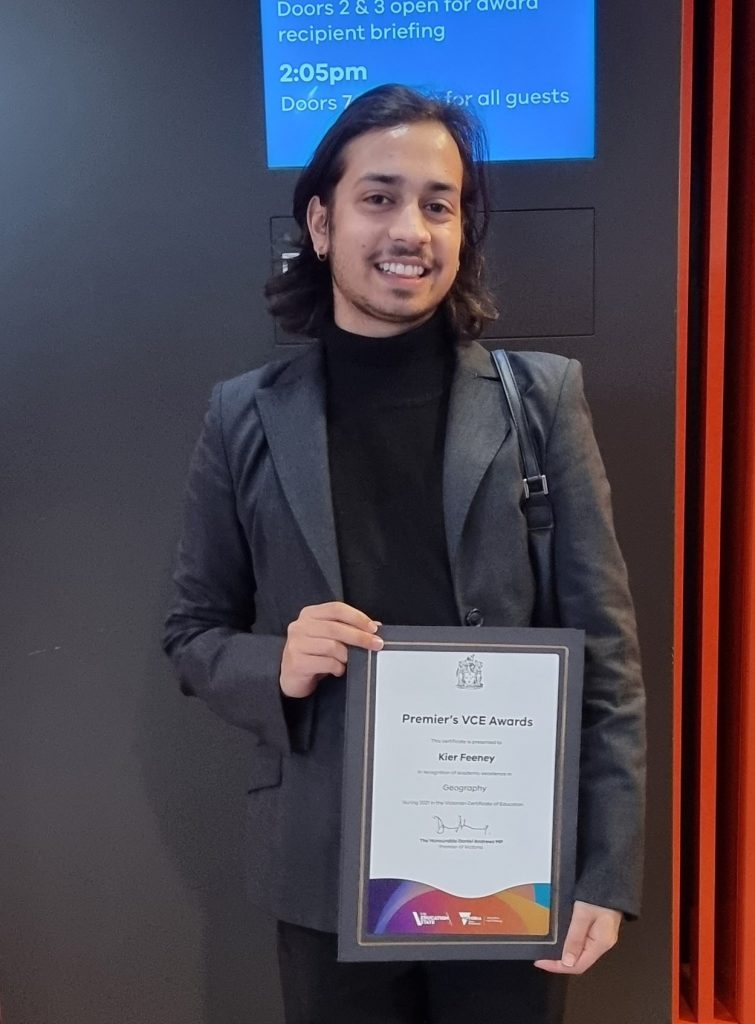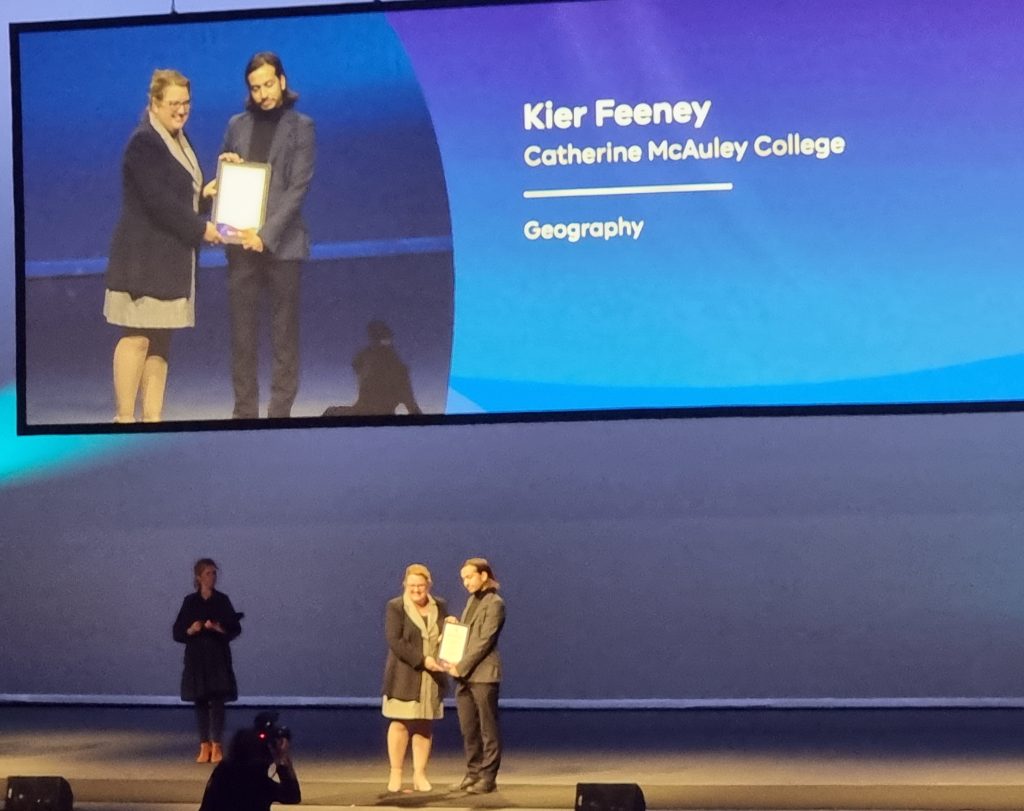 Premier's VCE Awards Honour Roll 2021