Perfect conditions for golf
18/03/2020
SCHOOL SPORT VICTORIA – LODDON MALLEE REGION
Congratulations to Flynn Anderson, Patrick Hannaford, Wil Tuohey and Brodie Hartland who represented the College at the Loddon Mallee Regional Golf day on Monday 16 March at the Bendigo Golf Club. All boys played in the 9-hole Stroke event in perfect conditions.
In the Senior Boys competition, Brodie started the day off hitting the ball well. He finished with a score of +9 and a total of 45 to finish 4th. Wil soon warmed into the event and was able to steady the ship to finish +15 and a score of 51 to finish a very credible 5th.
In the Junior Boys Competition, Flynn Anderson was the star. He was brilliant, finishing his round on par with a total score of 36 to place 2nd for the day. Patrick Hannaford was not far behind. His round was a little inconsistent, but he finished 4th overall with a +10 and total score of 46.
Well done to all involved on a fabulous effort.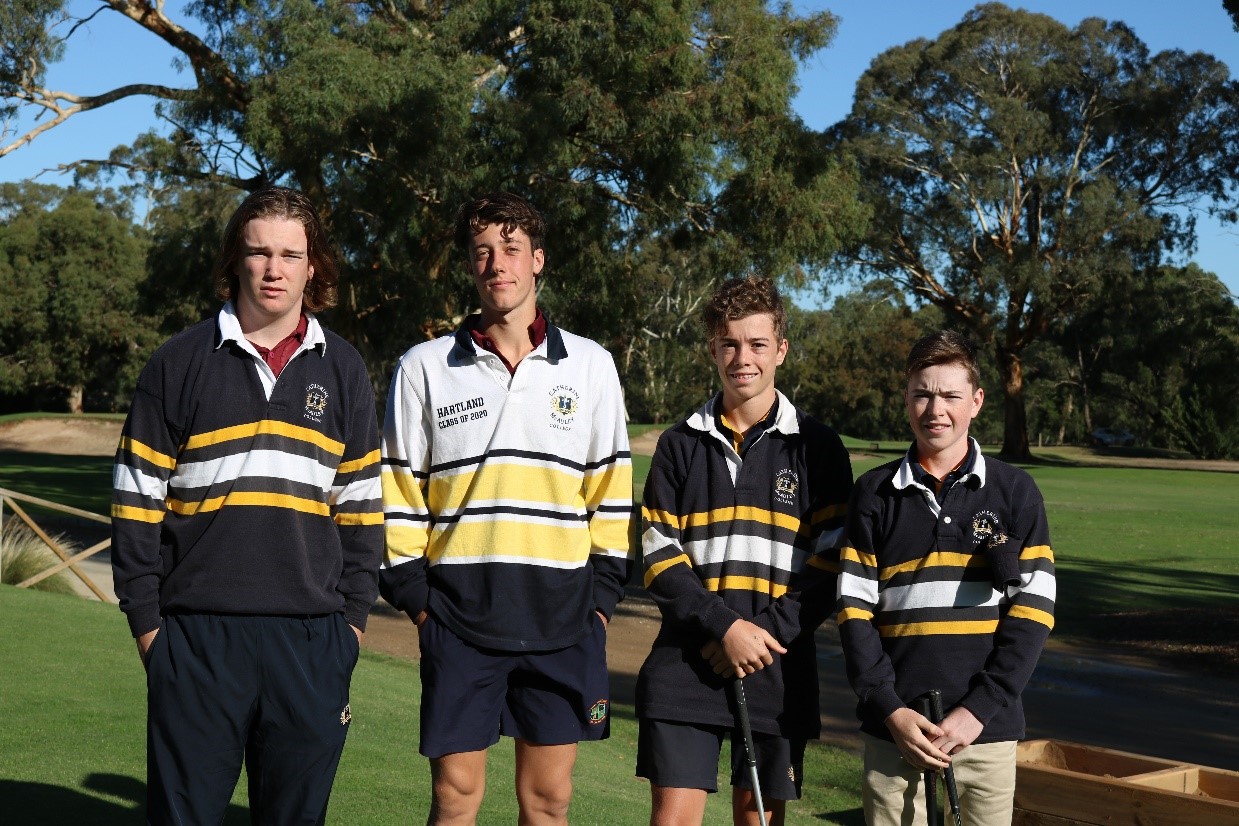 L-R: Wil Tuohey, Brodie Hartland, Patrick Hannaford, Flynn Anderson