National Ride2School Day 2023
07/03/2023
FRIDAY 24 MARCH 2023
Catherine McAuley College is excited to be celebrating National Ride2School Day again this year.
National Ride2School Day is the perfect opportunity to kick-start new healthy habits and promote the many benefits of active travel. We encourage all students and their families to leave the car at home and give riding, walking, scooting or skating to school a go.
It's sure to be a fantastic day and we look forward to seeing you there!
Toby McClellan (Year 9) has been awarded a $30 Rebel Sport Voucher as winner of the 2022 Term 4 Coolock Ride2School competition. Toby showed great commitment to active transport, riding his bike to school on 20 days during the month of November 2022. Well done, Toby, keep up the great work.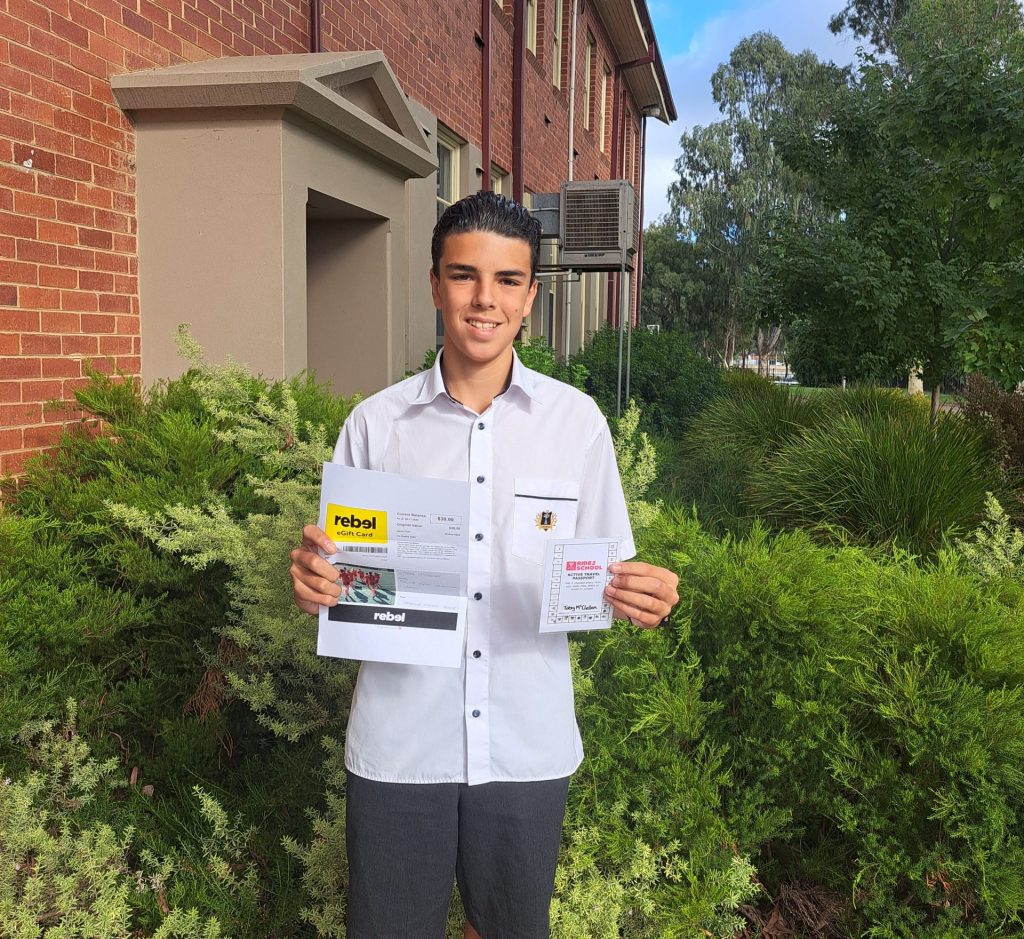 Why Ride2School?
Bike riding is the easiest way to get healthy: It is recommended that children get 60 minutes of physical activity every day to maintain their health, and riding a bike to school is an easy and fun way to make sure they are hitting this target. It's also a great way for parents to spend quality time with their
It improves physical activity rates: In the 1970's, 80% of all school children rode or walked to school but now more than two-thirds go by car. Thanks to Ride2School that trend is reversing – schools that participate in the Ride2School Program report an average active travel rate of 54%.
It helps build confidence: Riding, walking, skating or scooting to school will make your students feel more self-sufficient, build resilience and helps them to develop an awareness of road safety and the environment around
Students perform better in class: Being active on the school journey has a much greater impact on student concentration than having breakfast before school. A Danish study has shown that children who walk or ride to school display improved concentration for 4 hours longer than those who are driven.
Find out more about Ride2School Day 2023