Music Camp and Musician of the Year
02/12/2021
Last week, all students learning an instrument at Catherine McAuley College (CMC) were invited to participate in workshops with the Music staff for a 3-day onsite Music Camp. This culminated in a wonderful concert on Friday evening on the McAuley Square stage. Despite the weather, we attracted a wonderful and supportive audience from the families and friends of our participants.
We also used the opportunity to announce the winners of the prestigious 'Musician of the Year' Awards. Congratulations to:
1st Place (Musician of the Year): Kiara Clarke (tenor saxophone)
2nd Place: Lachlan Eadie (electric guitar)
3rd Place: Isabella Rossi (flute)
Emerging Artist: Oliver Sexton (tenor saxophone)
The students performed in a range of ensembles – Massed Band, Senior Concert Band, Junior Concert Band, Guitar Ensemble, Contemporary Ensemble, Stage Band with the Massed Choir which finished the night and featured solos from our Year 12 graduates.
It was fantastic to be able to have our students performing again after such a long time due to COVID-19 restrictions around Music activities. Many thanks go to the CMC staff who assisted in getting the activity off the ground, the wonderful Music staff and, most of all, our incredibly talented and enthusiastic Music students. What a great way to finish off the year!
Mrs Deborah Ross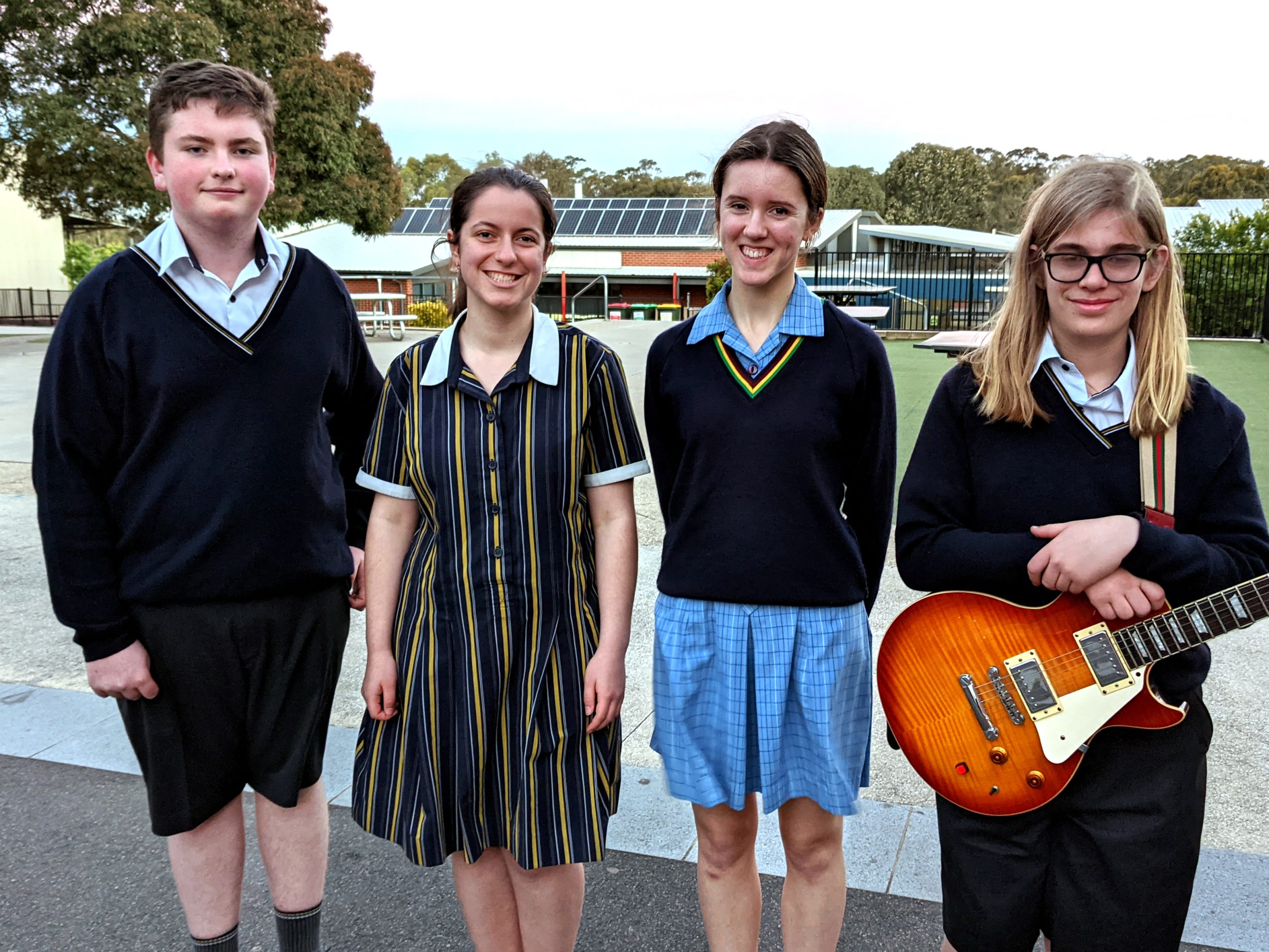 Musician of the Year Awards (L-R): Oliver Sexton, Isabella Rossi, Kiara Clarke, Lachlan Eadie