Music Camp 2022
24/11/2022
For the past few months, students and staff have looked forward to the traditional end-of-year Music Camp, held at Coolock on Wednesday, Thursday and Friday this week.
The intensive incursion features various workshops, instrumental sessions and performances for current and potential music students from Years 7 to 12.
On the first day, our Year 8 to 12 students participated in various ensembles which ranged from specialised smaller groups to our 'All In Sing', which included staff. The music theme remained consistent throughout the day with a lunchtime activity of karaoke.
On Thursday, around 70 Year 7s rejoined the group.
The camp will culminate in an open performance for family and friends to showcase the students' achievements with a concert on Friday 25 November from 7pm in McAuley Square, Coolock. Download the invitation (below).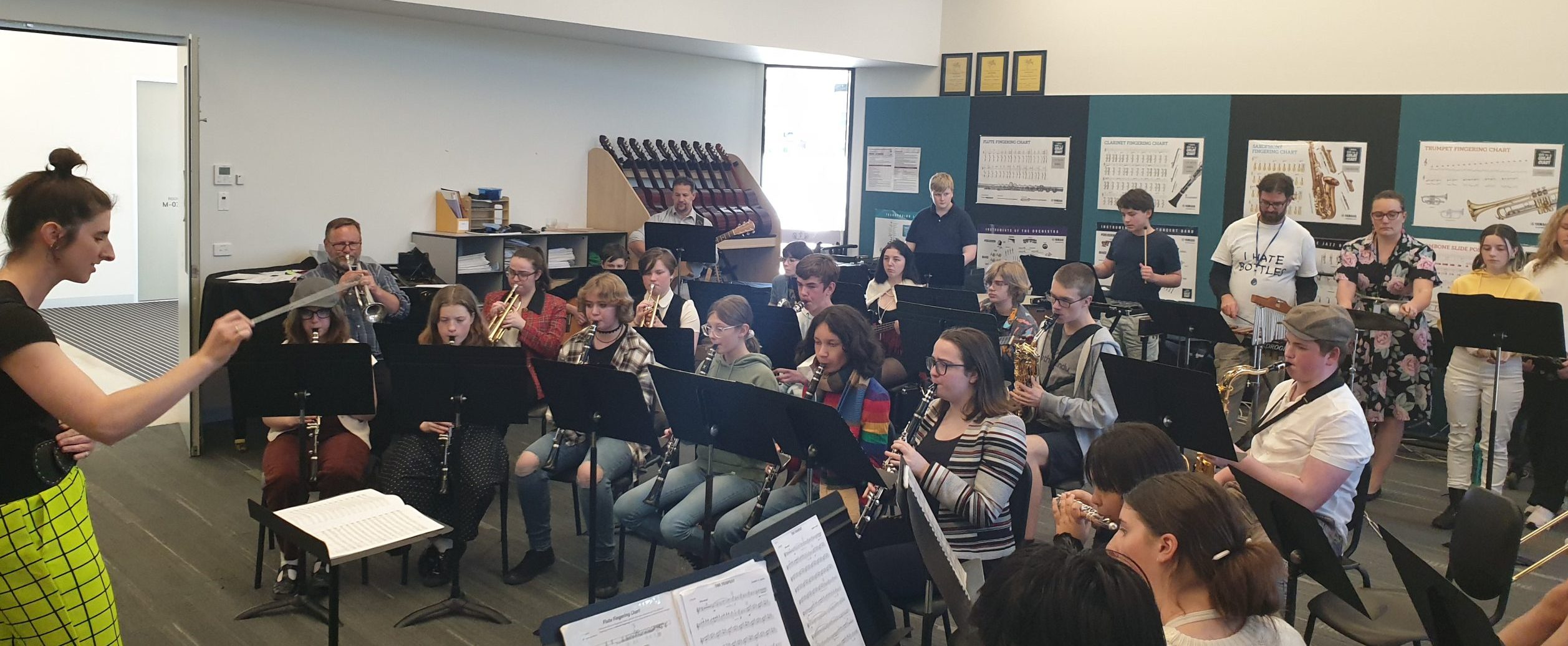 Music Camp Showcase Invitation